The kitchen is a place where meals are cooked for the family to enjoy, a place where friends congregate to enjoy late-night drinks, and a place where good lighting can make all the difference.
Strategically placed lighting can transform your kitchen from a dingy, small room, into a room which sets the standard for the rest of your home. In this blog, we'll be taking a closer look at how you can use lighting to make your kitchen seem cleaner, bigger, and more fashionable.

Task Lighting
Task lighting is placed in areas where you need to see what you are doing, but the colour of the lighting, strength, and direction is also very important. For example, most cookers and ovens are fitted with their own lighting, but you may want to add some strip lighting for extra visibility during your food preparation.
Great lighting in your kitchen is also important for food safety; when cooking raw meat, you want to be sure that your meat is thoroughly cooked. If the light you are checking your meat under is tinted, then this can affect your perception of the colour of the meat. To avoid any problems in the future, we would definitely suggest that you should have some form of bright, high-intensity light to check your roasts under.
Task lighting doesn't have to be boring either, there are plenty of options for you to choose from including spotlights implemented underneath your cabinets. Strip lights are also popular as they are easy to hide.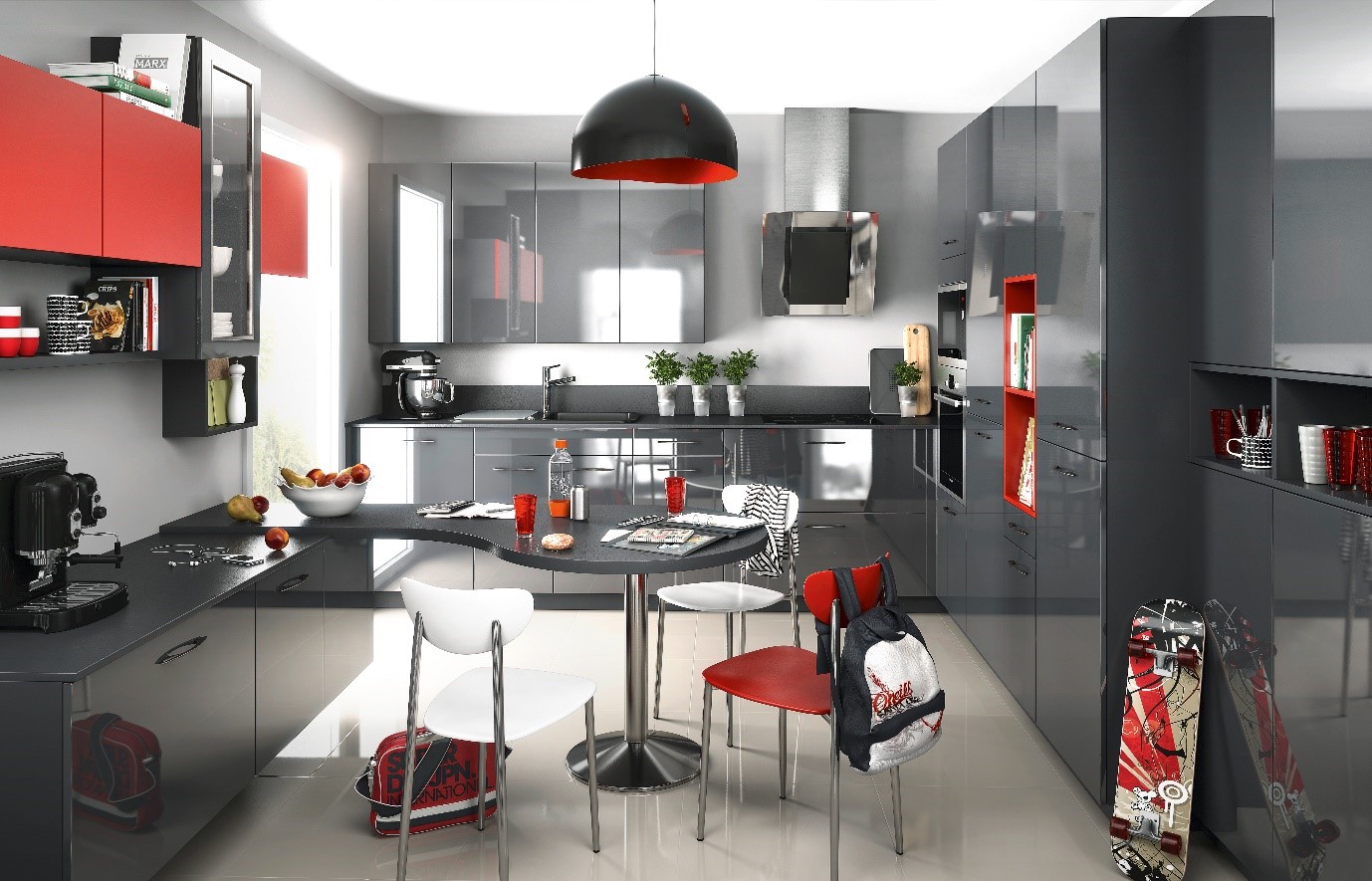 Ambient Lighting
Ambient lighting is ideal for a kitchen which doubles up as a dining room. A dimmer switch in your main light source will allow you to control the mood in your kitchen, whether you are having friends over for dinner or sitting down to a romantic meal.
If you have an island in the middle of your kitchen, then you may also want to consider adding pendant lights to your kitchen. Pendant lights are a unique style of lighting that will take your kitchen to the height of fashion. They are an example of how lighting can feature as the focus of a room - more than just a necessity.
Accent Lighting
Accent lighting is used to highlight features in your kitchen. Hanging lights over a breakfast bar or coloured strip lighting inside glass cabinets can add style to your kitchen. You can use accent lighting to draw attention to the aspects of your kitchen that you are most pleased with.
One way to use accent lighting in your kitchen to your advantage is within windowed display cabinets. If you keep your favourite glasses or china in your kitchen, then consider spotlighting them in a windowed kitchen with some accent lighting. If you don't like to waste electricity, then you can keep the main lights of your kitchen off during the evening and rely on accent and ambient lighting to guide your path to the kettle for a late-night brew.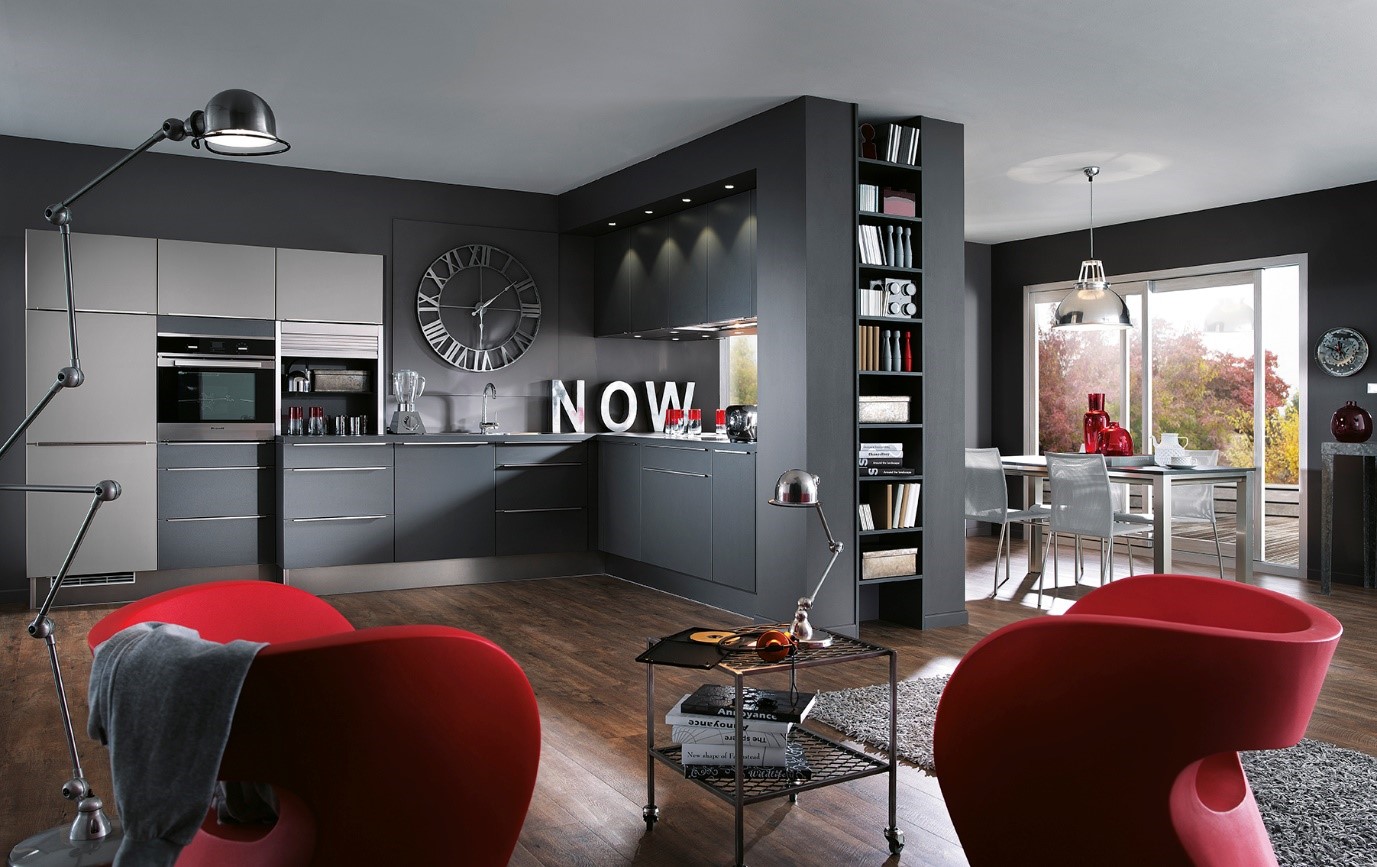 Lighting is a practical and affordable way to make subtle changes to the look of your kitchen. Choose carefully to ensure that you achieve the effect you are after. If you aren't confident in your own design skills, then you should contact us. We are kitchen fitters in Cumbria, and we've helped kitchens in Lancaster and kitchens in Kendal alike. Trust in our expertise, and we'll help you take your kitchen to a new level.
Creating the perfect look for your kitchen is more than just the lighting, however. At Panararmer, we can help you to understand how all those different aspects fit together to create one cohesive image. We've written plenty of tips and guides on the importance of using unique storage ideas for your kitchen, as well as general layout concepts. We use a range of carefully selected brands in our projects, such as Mobalpa and Quooker, so you can be sure that every aspect of our work has a high finish.