Designing the perfect kitchen for the your unique space can be best achieved by consulting expert kitchen designers and fitters, but in this blog we share with you some insider tips and tricks to help with your kitchen upgrade plans.
L-Shaped
We have four fantastic ideas for your new kitchen layout here. Designing your perfect kitchen should always be based on what is most convenient for your home, so that means thinking about whether you have a small kitchen or a big kitchen and designing towards those standards.
Whatever the size or shape of your kitchen, we're sure that we can help you to achieve the perfect layout. Read on to find out more about the layout that will best suit your kitchen.
L-Shaped
U-Shaped
G-Shaped
One-Wall
L-Shaped
This popular kitchen design is a great choice for homes that love open space. In this versatile layout, you will have two adjacent, perpendicular walls lined with your kitchen equipment – cabinets, appliances and prep space. You will find that cooking is easy in this type of kitchen; with no obstacles in the way and foot traffic minimised, you'll also find that the cleaning up is easier, too!
If you have a big family, or like to entertain, then this layout is for you. Open plan kitchens mean that you have a chance to show off – perfect for a flamboyant cook or pro-cocktail mixer. On the other hand, you need to be a tidy person if you're planning on hosting parties with an open-plan kitchen – open-plan means that you can't just shut the door on messy plates and prep space.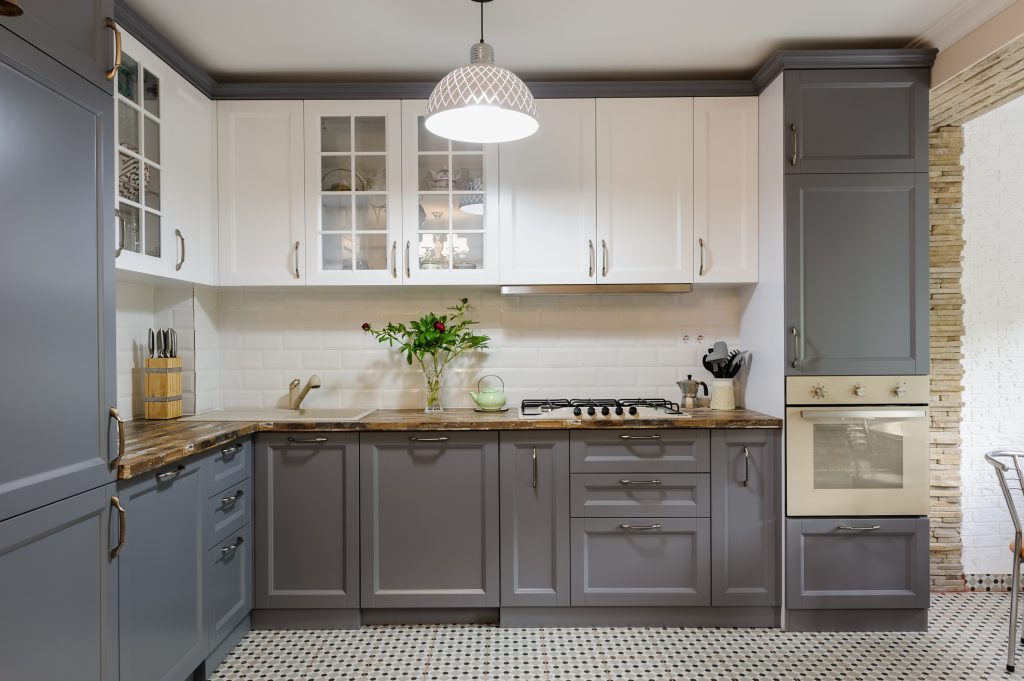 U-Shaped
Many people enjoy a kitchen space that is ideal for their own cooking, without any distractions. With this design, you'll have a wide galley kitchen with one end closed off. The closed end affords you some privacy and is especially good for hiding any dirty pots and pans. Alternatively, you might want to use this private space if you're trying to add last surprise touches to your dish before you reveal it to your guests.
Dividing your kitchen workspace is easy with a U-shaped kitchen; you'll have three walls of counter space for the latest gadgets or, if you can keep it clear, there will be plenty of room for you to prepare elaborate and complicated dishes. This design is especially convenient for larger homes in need of more storage space and flexibility in the kitchen.
G-Shaped
A G-shaped kitchen maximises your kitchen's potential, ensuring that you aren't going to lose an inch of your space to inefficient design plans! It combines the versatility of the U-shaped kitchen while allowing for a bit of extra space, ensuring that every appliance is easily within your reach. If you're looking for a functional design for your kitchen, this is it.
The attached peninsula is the solution for a lack of island space; it's attached to one of the ends of the 'U', providing a specialised counter space that lets you prepare and cook food away from all distractions.
One-Wall
Many modern flats or homes need to optimise their space, and if you're in this situation too, you might find that a one-wall is the perfect compromise for a small floor plan. You will have every cooking tool within reach, as this kitchen allows for minimal clutter and maximised organisation. The size of your wall doesn't matter, as you can have a one-wall kitchen tucked away in a corner or occupying a wide wall; adding movable tables or an island on wheels will give you more space to work with.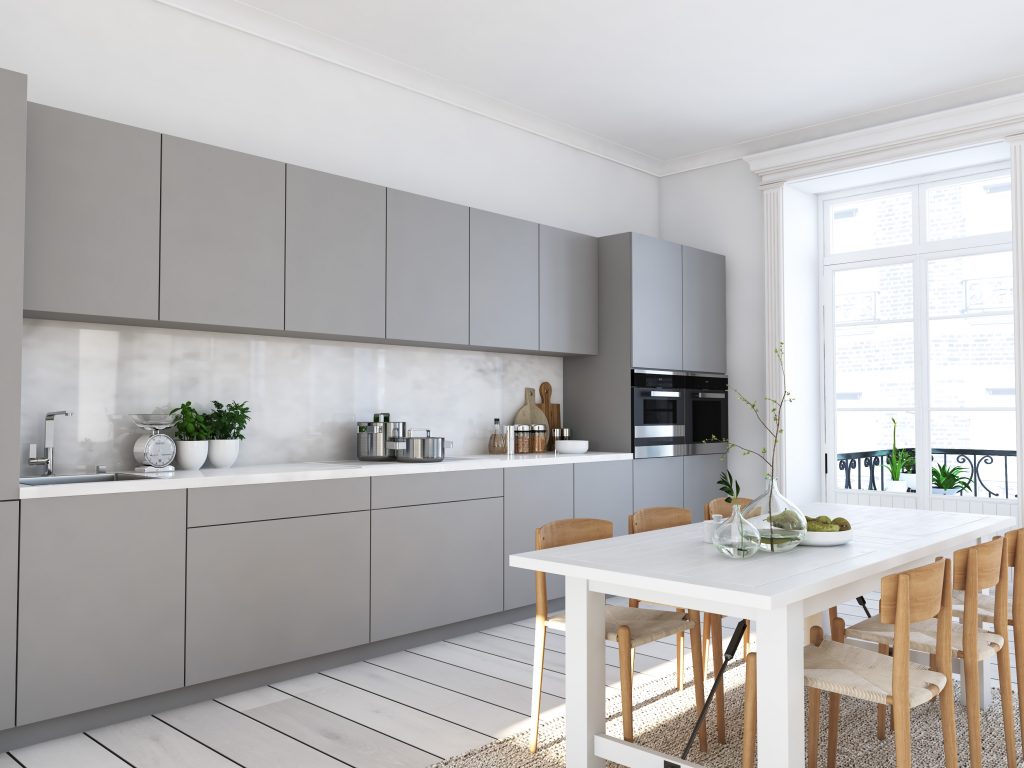 Smart Appliances for Smart Layouts
Every well-organised kitchen needs a set of smart features to keep it running at its best. Panararmer stocks a large number of well-known and incredibly high-quality brands to help you to finish your new kitchen, ensuring that your kitchen isn't just beautiful and highly optimised, but also ready for you to live in, use, and enjoy.

Many of our kitchens in Cumbria feature cabinets from the Mobalpa, Alto and Kiffa brands, as well as the latest appliances supplied by Bosch and Kiffa. If you're looking for some advice regarding the latest trends, our expert design team are well placed to help you create a room that has the latest style quirks whilst simultaneously prioritising your comfort needs.

Here at Panararmer, we pride ourselves on helping you to achieve your dream kitchen. We will accompany you every step of the way, making sure that you have a kitchen that fits your needs. If you want to know more about how we can help you, give us a call or meet us in-store.