Looking to create a farmhouse-style kitchen? At Panararmer – and with our bespoke fitted kitchen design in Cumbria – you have everything you could possibly need to create the space you've always dreamed of.
From high-end furniture to smart taps, you'll be spoiled for choice when creating your very own country-style décor, so take a look at how you can achieve this.
Picking the Right Colour Scheme
A very important consideration, especially because you want to create a very specific atmosphere in your kitchen. Country-style kitchens tend to be lighter in colour, but this doesn't mean you can't choose your favourite colours anyway – if you prefer darker tones, you can still achieve a rustic, farmhouse style too.
However, with lighter tones, such as cream and white, for example, your kitchen also looks and feels brighter and airier. This will help the kitchen to look bigger and more open than it is as well.
You may also want to consider wood for the finish because it's a natural material. A traditional country-style kitchen might use it all across the space or in dedicated spaces, such as a counter where you can prepare food.
Choose Furniture that Matches the Aesthetic
Another key element! The right furniture will completely change the way a kitchen looks; when you want a minimalist look, you can opt for clean lines and handless cabinets, for example. A country or farmhouse style, on the other hand, can't be too modern, or it may clash with the décor you're looking for.
Elements like handles and insets are a good choice, as are glass doors on your cupboards. And, if you have a big enough space, you can consider a kitchen island too. Not only is it great to prep meals and to talk to guests when you're working, but it also looks amazing.
Don't Forget the Right Appliances Too
Panararmer provides both built-in and freestanding appliances, so you can choose what works best for you. We offer a great selection of Bosch and Neff appliances, but you can choose other brands if you prefer as well.
Once you've chosen the colour palette of your kitchen and the furniture, you can more easily see the appliances that are better suited to the décor, so speak to us if you'd like to learn more about our offerings.
You don't have to compromise on modern appliances for a farmhouse-style aesthetic, but you may want to opt for built-in equipment you can hide behind cabinet doors in order to retain a more rustic look.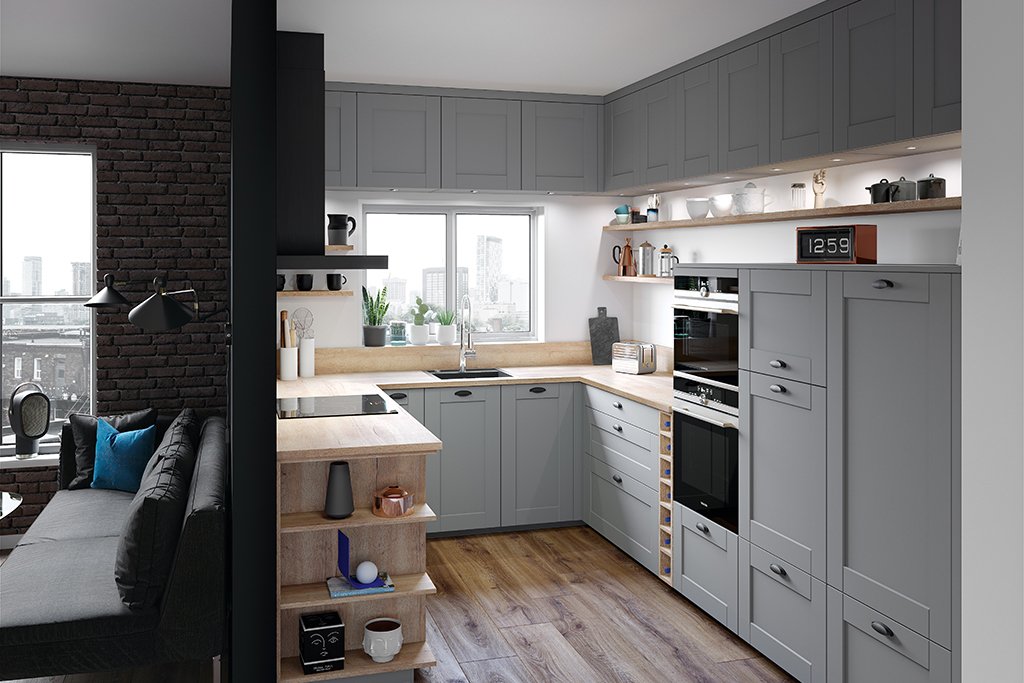 Keep Storage in Mind
While storage is key in all kitchens, it's mainly contemporary and minimalist spaces that aim to tuck everything away behind doors. No pots and pans on display, no spice racks taking up space, no utensils out of their respective drawer, etc.
However, in a country-style kitchen, you can display everything from jams to jars filled with rice or pasta. You can even keep your utensils out, perhaps even displayed on a wall. The possibilities are endless, as you're not looking for a huge amount of storage space; you may opt for shelves to showcase what you have instead.
Make Use of Rustic Elements
Rustic decorations, from flowers to vintage kettles, can elevate your farmhouse décor to another level. You can also use the room's rustic character to your advantage. Are there any wood beams on the ceiling? Open shelving? Brick or stone walls?
Instead of renovating the whole space by getting rid of elements like these, highlight any original features in order to use them to your advantage.
Consider the Finishing Touches
It's all about the details. At Panararmer, we value both functionality and aesthetics, so we can fit Quooker taps in your kitchen for convenience, allowing you to easily get boiling water whenever you need it. Some taps will even give you sparkling water, so you can have a refreshing drink all year round.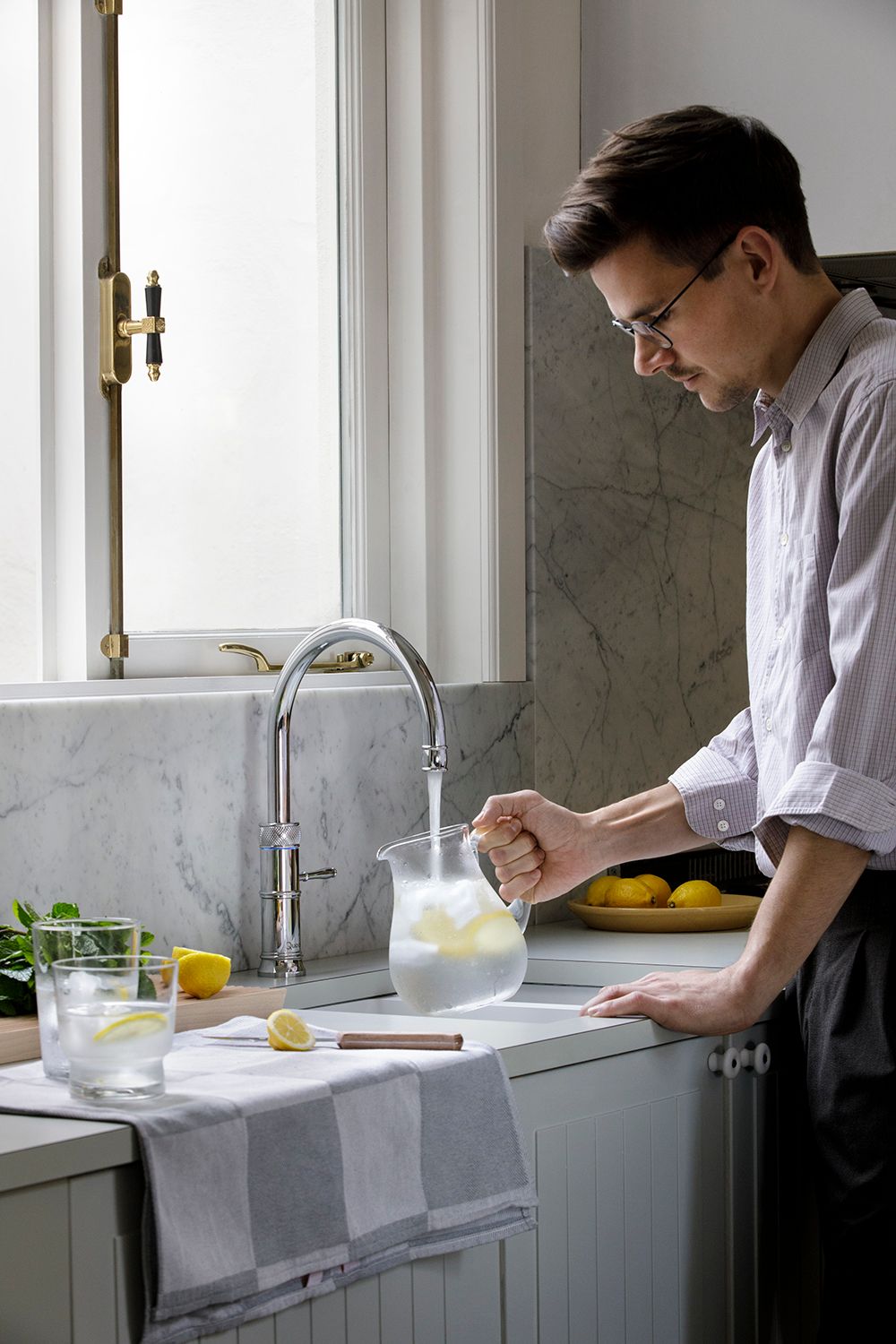 A traditional sink, such as ceramic or a similar material, is a great complement and matches the country-style décor too.
Opt for a Bespoke Service
Choosing bespoke kitchens in Carnforth ensures a space unique to your home. It's easy to create a particular décor when you have complete control over every single detail, from the flooring and the isle, to the materials and the colours.
We'll work closely with you every step of the way, so let us know what you'd like to see in your kitchen, and we'll offer advice and inspiration, as well as an expert team who knows what works.
If you need home improvements in Cumbria, we can help. Panararmer is an expert at creating the kitchen – as well as bedroom, bathrooms in Kendal and office – of your dreams, so we can give you exactly what you're looking for.
We can even provide safe gas installation, so we're a one-stop shop for all your renovating needs. Get in touch with us today to learn more and browse our website to see what we can do for you.