Renovating your home can take a lot of time and effort, so you'll need to find a company you can rely on to help you through the entire renovation process. That's where we step in.
At Panararmer, we strive to make the complex home improvement process easy and enjoyable. As a reputable home improvement company with a rich heritage in Cumbria and South Lakes, we're excited to share our family legacy and personalised service with you.
Our team can help you through the entire process, from consultation to renovation, providing our expert advice and treating every project with care and attention as if it was our own home. Today we'll explore the benefits of working with a family-run business for your home improvements.
About Panararmer: A Family Legacy
After 40 years in the business and over 200 kitchens, bathrooms and bedrooms fitted, we know everything about the industry. We're a family-run business that began with two brothers, John, an electrician, and Mike, a joiner. Since then, our family grew, and so did our business. Most of our staff have served many years in the Panararmer office, with one of our directors being with us since starting his apprenticeship during his teenage years.
Four decades later, Panararmer is still a trusted family-owned business specialising in kitchen, bathroom, and bedroom design. We offer stylish designs, high-quality furniture, and professional installation services, with our customers at the heart of everything we do. Our team takes pride in our full project management service, covering everything from the intricate details in the initial design to ensuring your kitchen fixtures are the perfect finish. We're the full package and consistently go above and beyond to ensure complete satisfaction with the final result.
Why Choose a Family-Run Business?
There are numerous compelling reasons to select a family-run business, like ours, for your upcoming home renovation project.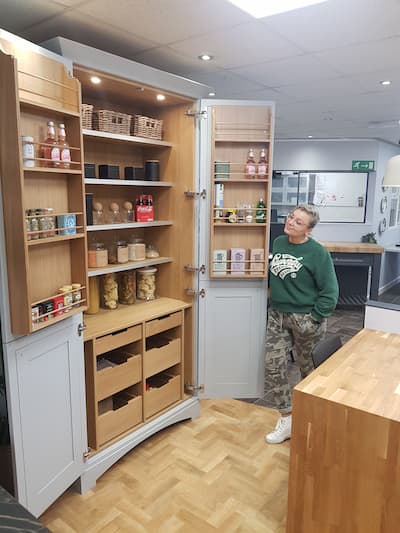 Personalised attention - You'll gain an unrivalled level of individualised service. Being a smaller entity, we can better understand your unique needs and desires and cater our services to suit precisely those requirements. This focus on personalised attention ensures your project receives the intimacy and dedication it deserves.
Deep expertise and experience - With family-run businesses, knowledge and skills are often transferred from generation to generation. You'll be granted access to this rich tapestry of experience to benefit your project.
Consistent quality and reliability - Family-run businesses stake their reputation in every job they undertake. With such strong motivations, you can trust that the craftsmanship and quality of the services you receive will reflect the family's deep-rooted commitment to excellence.
Community support - By choosing our family business, you actively support your local community. Family-run companies are typically heavily invested in their local surroundings, driving community spirit and local economies.
With a family-run business, you receive a level of service, expertise, reliability, and community support that benefits your home renovation project and the wider community. When we take on a job, it's not just an income. We see it as an extension of our own home at Panararmer.
Personalised Service Tailored to You
Whether you're looking for kitchens in Lancaster or fitted wardrobes in Cumbria, we provide a completely tailored service to help you achieve your home design goals. We understand that no two homes or homeowners are the same, so we take the time to understand your unique needs and preferences. Our dedicated team tailor each service to provide the exact solutions you need for your home.
We also believe communication is key in any customer relationship and work with you every step of the way to ensure you're satisfied with the final product. We value your input and believe it's crucial in crafting a home tailored to your preferences.
Trusted Brands With Trusted Service
We're proud of our partnerships with well-known brands in the industry, such as our Laura Ashley fitted kitchens, as they provide valuable quality assurance to our customers. Our reliable partners provide us access to a broad range of industry-leading products, allowing us to offer our customers the best possible solutions for their homes. Working with trusted brands is key in ensuring the highest quality of service and products for our customers.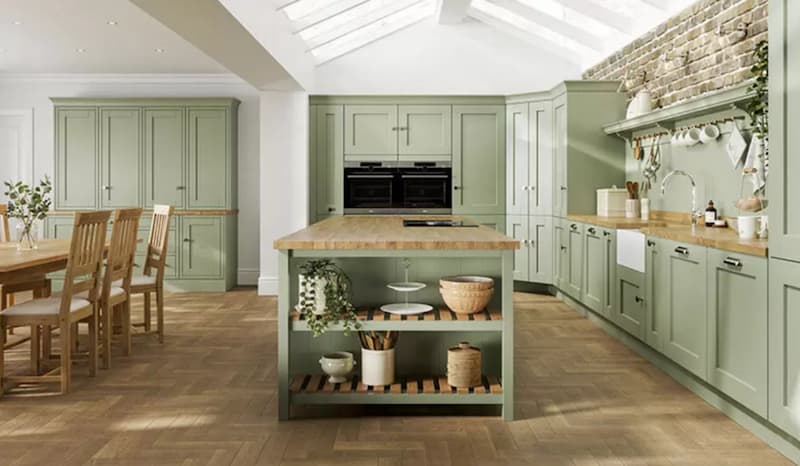 From Consultation to Renovation
Transparency is vital when working with customers on their homes. Therefore, the first step of any renovation project is a consultation, during which we will assess your needs and preferences and offer suggestions for your home. Once we clearly understand your vision, we'll begin planning and work alongside you to meet your needs.
Our expert team leads the renovation process, bringing your vision to life with skilled craftsmanship. We pride ourselves on attention to detail and ensuring the quality you want in a renovation. Through it all, we ensure quality control measures are in place to monitor the progress and anticipate any challenges. We aim to work with you through every stage of the process to ensure your satisfaction with the final product.
Your Trusted Partner in Home Renovation
When planning your next home improvement project in the South Lakes, you'll need a team of remodelling experts who understand your vision. Choosing Panararmer for your home renovations is more than just a business transaction; it's an invitation to build a lasting partnership.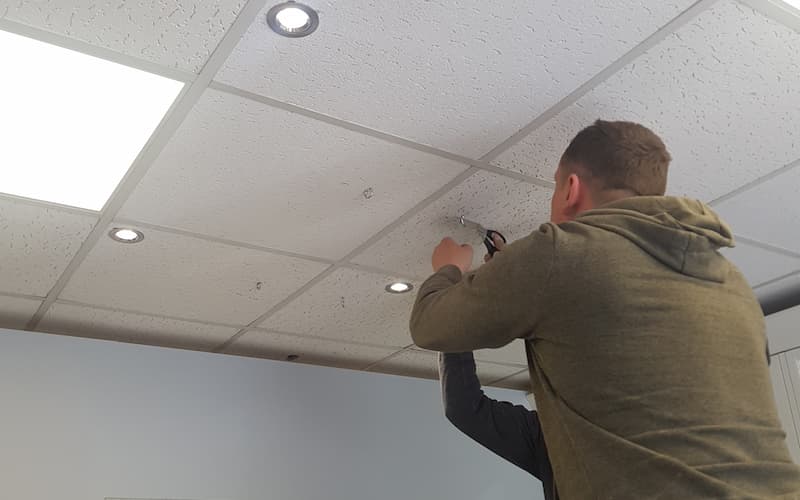 Why don't you pop down to our showroom in Leasgill or get in touch with our team to discuss your options and learn more about what we can do for you?