Keeping consistent in an ever-changing world can be challenging for a business. However, for the past 40 years, Panararmer has remained a pillar of the local area. We fit approximately 200 kitchens, bathrooms and fitted bedrooms each year, but 2023 is a little more special. This year we celebrate four decades in business, and today we will be explaining what has kept us going since 1983, despite the challenges we have faced.
From Humble Beginnings
Two brothers, John, an electrician and Mike, a joiner, came together to build our company that has held a position on the A6 spanning four decades. Fiona Armer and Christine Armer joined their husbands in the business late in 1983, and consistent progress made it the success it is today.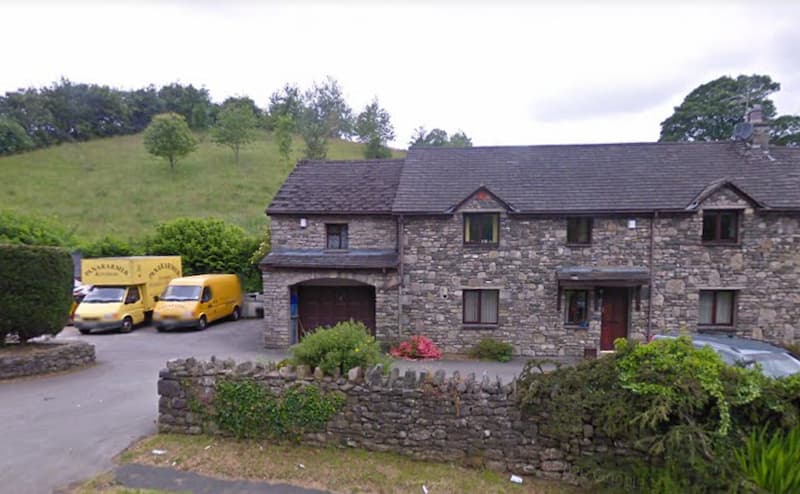 The business has always remained on the A6, but before the early 2000s, Panararmer could be found over the road at the now residential properties of John Armer. The sales office, workshop and showroom were all attached to the houses, meaning it wasn't uncommon to find customers wandering around the home to get to the sales office. Deciding that they needed a purpose-built facility to continue the business, they didn't need to look far, and the move over the road helped to keep them local and in an ideal position for many regular customers.
Traditional Values and High-Quality Are Key to Success
Although founders John and Mike are very much retired from the business, they are often known for popping in, lending a hand, or catching up with the staff. Being built from family, staying true to traditional values has always been a priority for Panaramer. For this reason, our range of Laura Ashley kitchens is one of our favourite collections as they represent everything we stand for as a business; classic, contemporary and high-quality.
This is why we also only work with close subcontractors. Although we will endeavour to carry out all the work in house, there are certain elements we cannot officially sign off on. For example, we are not registered electricians or gas installers, so we must ensure these are entirely safe with qualified and corgi-registered plumbers. However, we are strict with which contractors we use, and often, they are either previous employees or companies we know that offer the highest quality services due to our long history with them.
A Business Rooted in the Importance of Strong Family Connections
All the directors pitch in, but for Director Alison Armer, Panararmer has been a big part of her life from being young. As the daughter of John, Alison has many happy childhood memories in the business workshop when it was part of the family home and would often spend school holidays lending a hand to the business by loading, unloading, conducting general admin and pitching in where possible. It was a family affair, with most of the Armers helping to make the business what it is today. Alison has been with us officially for 12 years and is one of the five directors ensuring we provide only the best service and products.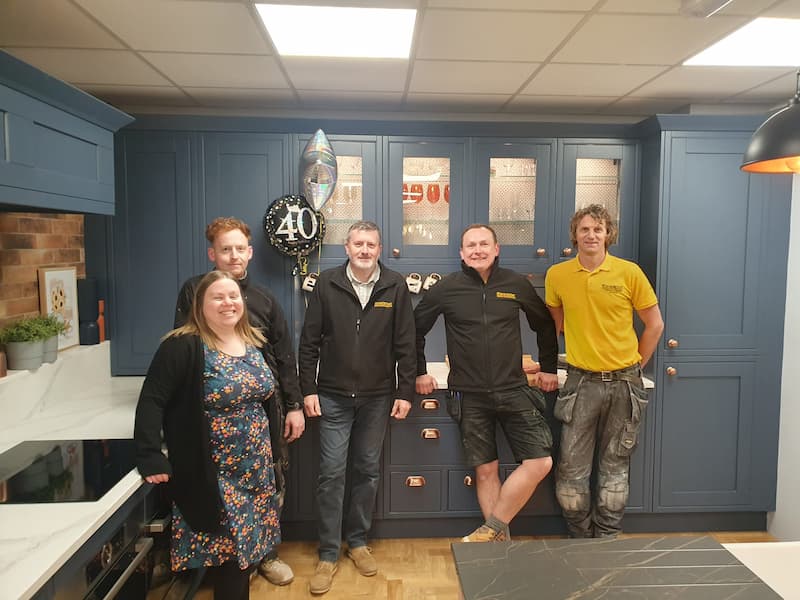 Colin Yates has also been a director for 11 years but has been with the company for 34, which is an impressive service. Marcin Iwanicki has also been with us for a good amount of time, 16 years, with 11 of those years being another one of the directors. Gary Todd has been with us for seven years, director for six and finally, we have Jason Hutchinson. Jason started with us as an apprentice at just 16 years old, and with hard work, he quickly became a valuable member of the team; being promoted to director in 2019 and has been with us for ten years.
Jason, Colin, Alison, Marcin and Gary are all very much involved in the business's day-to-day operations. This is why we think we have worked so well for many years because, unlike other companies, it is not unheard of for one of the directors to be the one fitting your new kitchen.
With just 11 employees, it's all hands on deck for everyone, meaning the services we provide are tailored to your needs, but you are treated as part of the Panararmer family. Each job to us is important and treated as such. With Panaramer, you are not just getting a new kitchen; you are getting a bespoke service designed with your dreams in mind.
The Future of Panararmer
When looking forward, there are no big surprises in store for Panararmer. After successfully navigating a difficult few years of the pandemic, all we intend to accomplish is consistently providing excellent services, leading us to be a leading kitchen and bathroom supplier in the South Lakes area.
"The pandemic was a strange time for us. We shut down early, pre-empting the inevitable lockdowns, which meant we had plenty of work to return to when we could. Once the lockdown eased, we seemed busier than ever, with homeowners taking time to assess their interior design needs during the extended time in their homes. It was an extraordinary time, with customers choosing new kitchens from samples in the car parks or over Zoom." Alison Armer.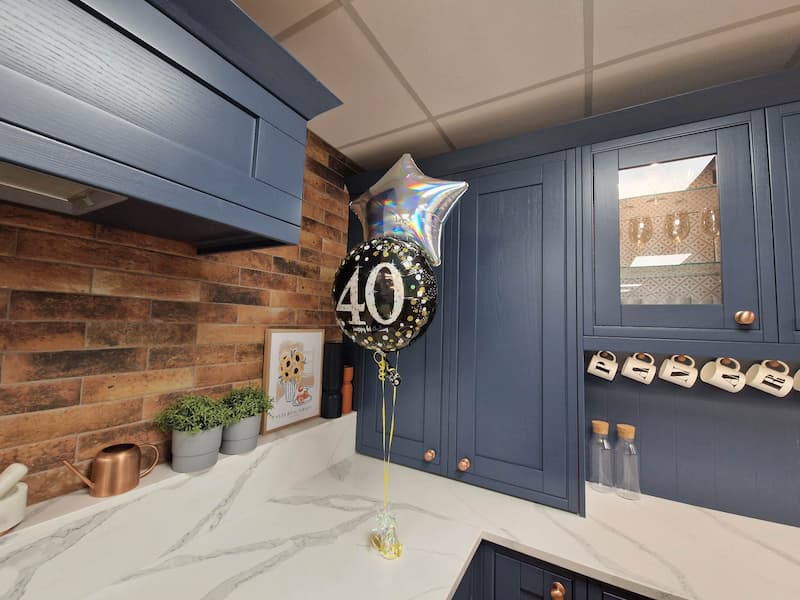 Luckily, with lockdown restrictions in the rear-view mirror, the showroom is open to the public for inspiration and interior planning. We assure you that visiting our esteemed showroom will captivate your senses and inspire unparalleled admiration. Offering luxury ranges and the latest kitchen and bathroom must-haves, we have everything you could imagine to design a space for the heart of your home.
Come and See Us in Person
For anyone looking for high-quality home improvements in the South Lakes, Panararmer is the one-stop shop. Taking its name from the brother's last name Armer and the idea of creating panoramic views within your home to enjoy forever more, Panararmer can give your home the makeover you have always dreamed of. You can be sure of nothing but the best for your home using only quality brands, such as our Laura Ashley kitchens and fitted bedrooms. We also offer a fantastic range of beautiful bathrooms from Utopia, which offers classic beauty.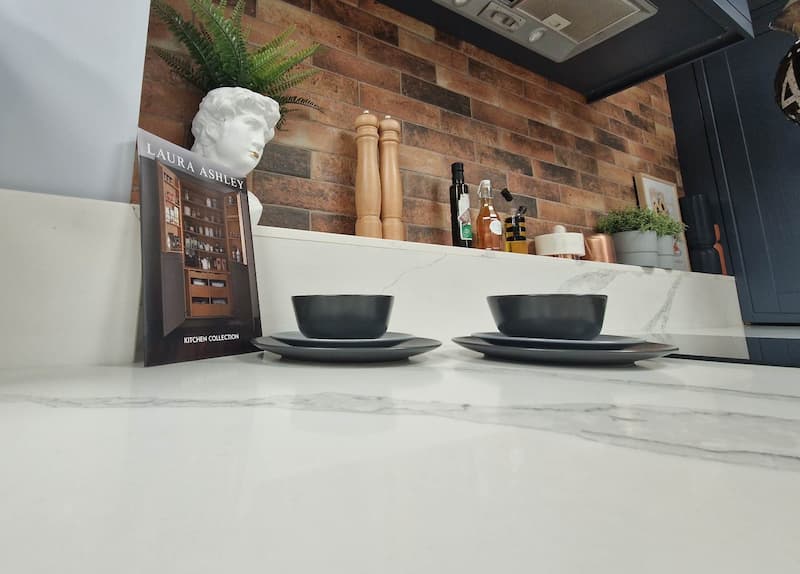 As mentioned, we are located on the A6 in Leasgill, between Milnthorpe and Levens, and we will be happy to show you around our magnificent showroom to help get your inspiration going. Alternatively, if you would like a consultation on your next home renovation project, please enquire online to get booked. For beautiful and luxurious homes in the South Lakes and North Lancashire area, your best option is Panararmer.