Choosing a storage option for a kitchen or bathroom is usually something that people don't spend a lot of time over. After all, the cupboard does its job well enough at both hiding and protecting the items that are stored inside them; why would you need to consider anything else?
Open shelving is a viable option which not only looks great, but has a wide range of benefits that come along with it, too.
It Provides Easy Access
We don't know about you, but rummaging through dark cupboards to find an item that we need isn't our idea of fun. We want to be able to find what we want as quickly as possible.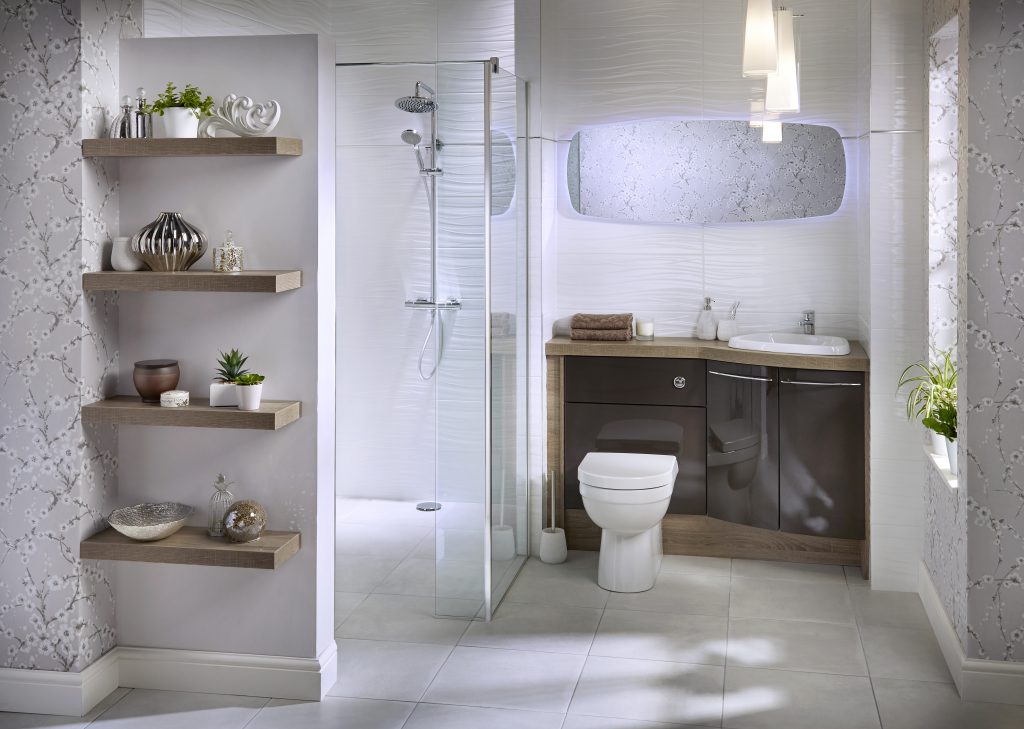 With open shelving, you are able to see exactly what is stored on those shelves and locate the items that you need quickly and effectively. Rather than having to scout through every cupboard in your kitchen or bathroom, you are able to quickly scan the items that are on the shelf and locate the thing you need from the comfort of your dining table – or even your bath!
Opens Up Even the Smallest of Rooms
Small rooms can be incredibly difficult to work with, especially if it is a kitchen or bathroom which requires quite a bit of storage space. Cupboards with doors can take up valuable space, but many people see them as necessary features – where else will they store all their crockery and bathroom supplies?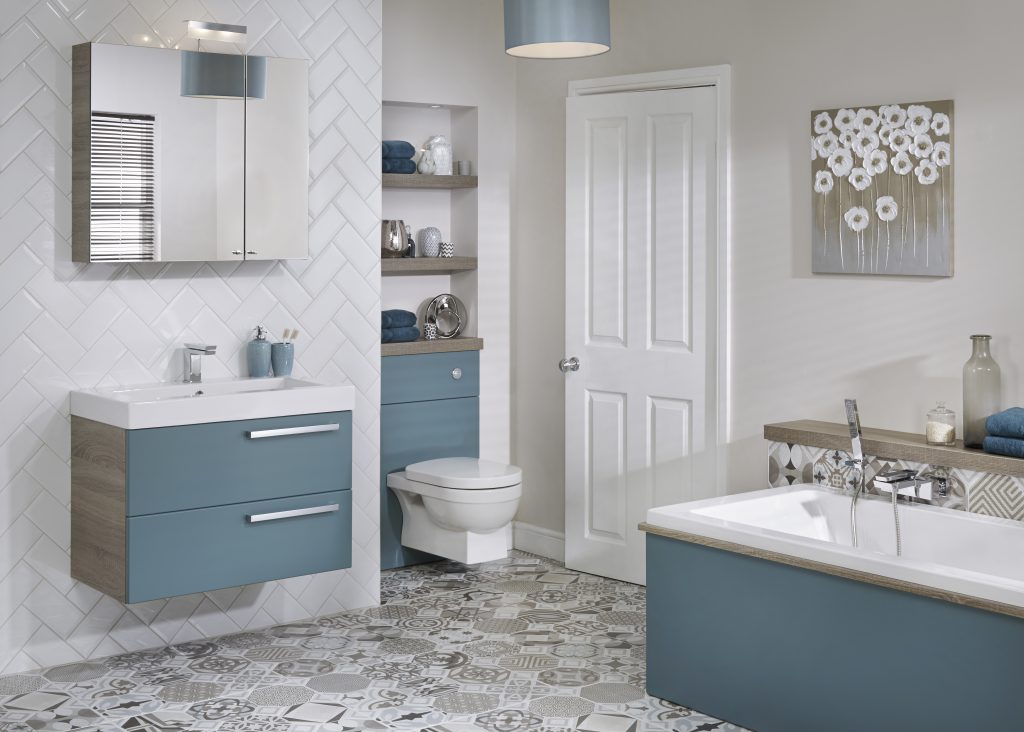 Instead of fighting with trying to figure out measurements for successfully opening a cupboard door in a tiny space, why not do without the doors altogether?
Open shelving removes the bulk that comes with having a cupboard door, and gives the illusion of a more open, light environment which is essential in small rooms to make them look bigger and more spacious.
What's more, you'll still be able to tie your shelves into the rest of your interior; it's amazing what a lick of paint can do!
Breaks Up a Room Design
If you're someone who doesn't want to completely give up on cupboards just yet, that's completely fine. In fact, we're right behind you; cupboards still have their place within interior design and should be implemented where necessary!
However, it is possible to have the best of both worlds and have both cupboards and shelving side by side. The main benefit of doing this in your home is to break up the monotony that many rooms – the kitchen especially – suffer from when it comes to adding storage.
If you have walls full of cupboards, chances are you're probably going to get bored relatively easily, and aside from changing the doors, there's not really anything fun that you can do to keep a cupboard looking interesting.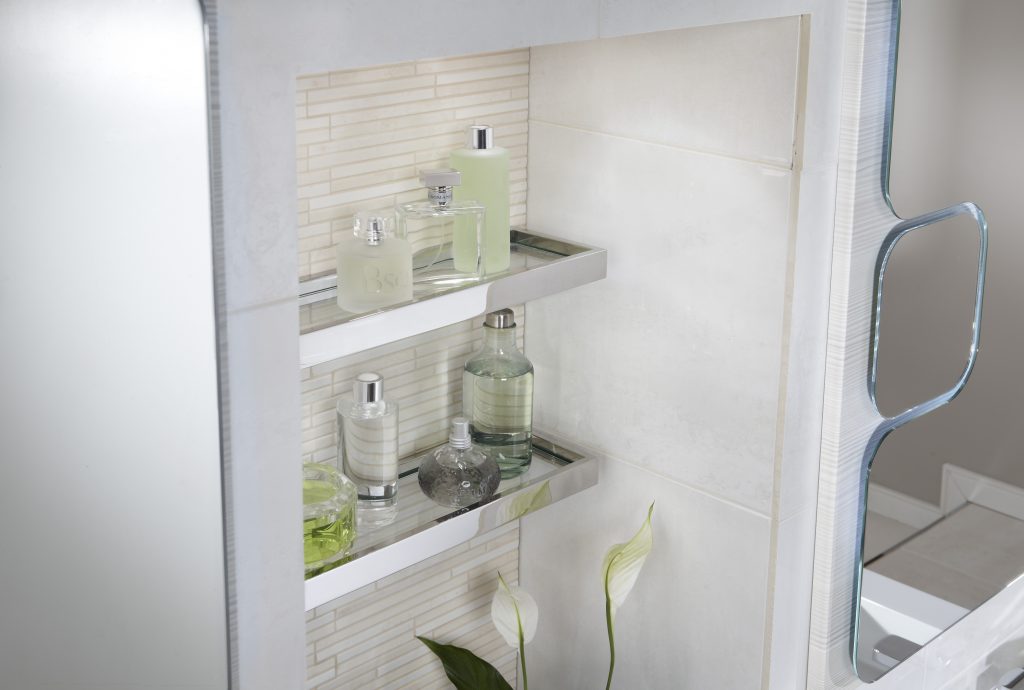 Instead, why not add open shelving in between your cupboards to create a visually appealing break in the room design which still continues your interior theme. Display some of your favourite cookbooks in your kitchen or store your best towels on your shelving in your bathroom and leave the items that you don't necessarily want on show in the cupboards.
We think that open shelving is a great feature to have in your home, no matter what room you are installing it in. Not only is it versatile and provides many benefits, but it looks stylish and gives you a lot of freedom with how you use it, too!
If you'd like to find out how Panararmer can help you create your perfect bathroom or kitchen interior style, feel free to get in touch with our friendly team today – we'll be more than happy to help you in any way possible.