The master bedroom is probably one of the most important rooms in the house. It's your private sanctuary – somewhere you can retreat to at the end of a busy day to relax and unwind. Therefore, you want it to be comfortable and functional, as well as being a room that promotes privacy and tranquillity.
One of the most important aspects to consider is your choice of bedroom furniture. The right pieces can really transform the look and feel of your room.
As design experts offering a whole host of home improvements in Cumbria and surrounding areas, we know a thing or two about choosing luxury bedroom furniture. Whether you've just moved home and had a blank canvas, or you're looking to renovate and redesign your current interior, we've highlighted some of the most important things to look out for.
Choosing the Perfect Bed
Out of everything in the bedroom, the bed is without a doubt, the centrepiece of the entire room. As the main focal point, the bed you choose will help dictate the entire design of the space.
Consider two things: style and size.
For size, depending on where you're looking, sizes often range from Single to Super King. Often share your bed with the children (and fur children)? We suggest opting for bigger rather than smaller to ensure a comfortable sleep for everyone.
The style of bed you choose is down to your unique taste. Do you prefer modern bedroom sets over the more traditional look? Whatever style you opt for, the rest of your furniture collection should complement this.
Don't Ignore the Importance of Storage
The perfect bedroom design knows how important good, practical storage is. From storing your clothes to keeping your spare bedding out of sight, you'll be surprised how much extra space you can make in your room for storage. For example, a lot of people opt for under-bed storage that is hidden away as part of the bed's design.
Before purchasing any furniture, you will need to assess how much space you need. Measuring the areas where you will be putting bulky items such as wardrobes and drawers is essential – you don't want to end up with furniture that doesn't properly fit.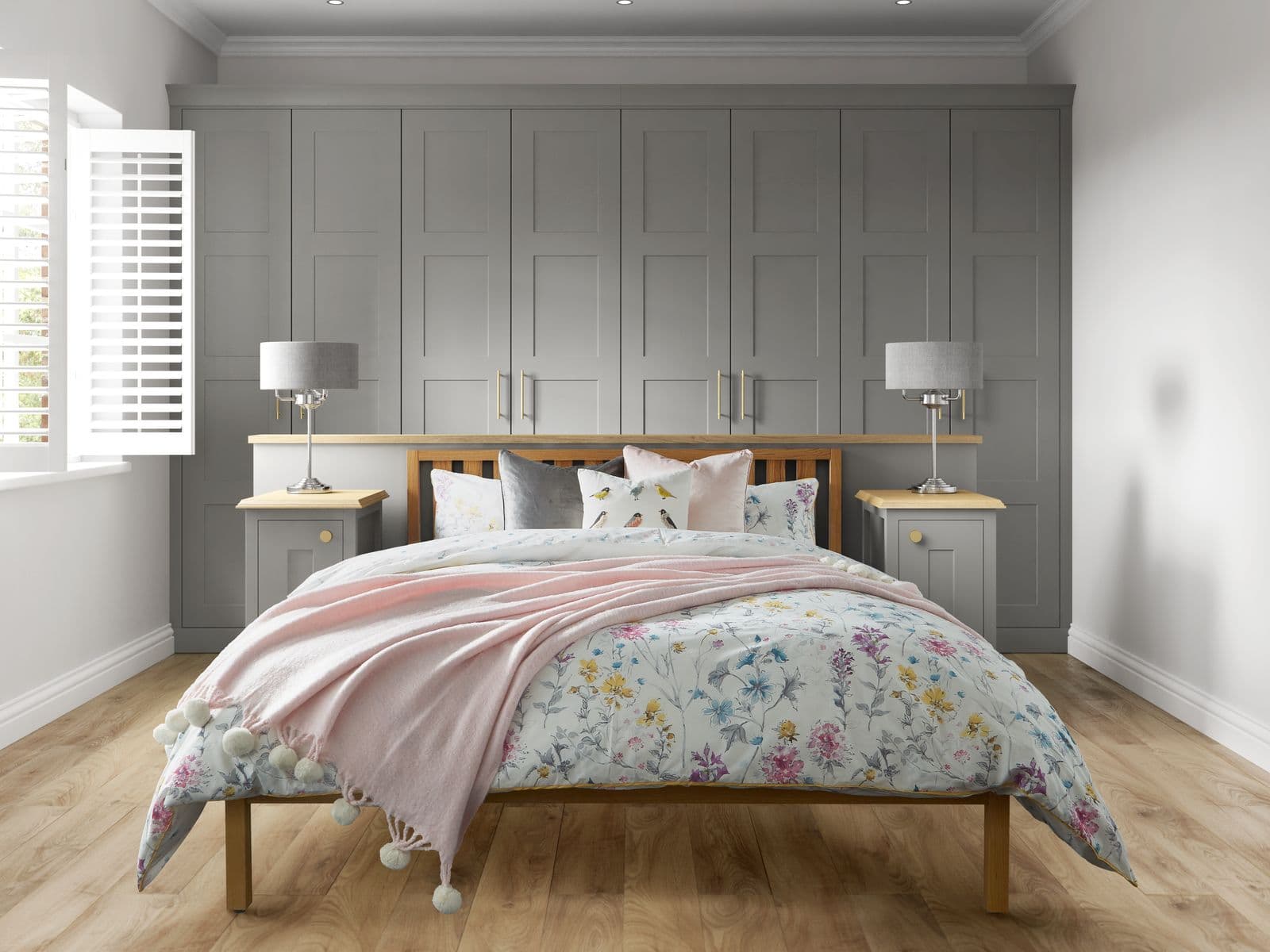 Dark or Bright? Colours Don't Have to be Boring
A lot of homeowners tend to choose more neutral colours, such as whites and greys, when it comes to choosing furniture. Whilst this might be ideal for many, we recommend not closing yourself off to something a little more colourful.
A pop of red set against white walls can provide an instant visual impact in an otherwise neutral room, whilst choosing softer colours, such as peaches and baby pinks, can work extremely well against grey décor.
How about looking at different patterns too? Something a little more unique could easily transform the look of your room with the minimum effort required.
Are You Looking for Matching Sets?
Whilst most people will buy a complete matching set when it comes to bedroom furniture – this isn't your only option.
Depending on the style of your room, choosing a variety of different designs can make your room a little more exclusive and help you to put your own individual stamp on it.
So, What Do You Need?
Once you've got your bed on order, you've assessed the amount of space you have, chosen your colours, and decided whether you're looking for matching or mismatched – it's time to purchase the best quality bedroom furniture.
The most popular furniture pieces for a bedroom tend to be:
Wardrobes – Besides the bed, wardrobes are the most important item of bedroom furniture. It's important to consider how much space you need to store all your clothes – and all your future purchases too. How many people need to store their clothes? Do you want hanging space or are you happy with folding?
Bedside Table(s) – Situated on either side of the bed, bedside tables make great storage units for anything you want close to you in an evening. For example, many will use a bedside table to store their phone, books, etc. It's also extra storage for socks and underwear if there is no room in your wardrobes.
Chests of Drawers – Drawers are ideal for storing clothes or items that don't fit or belong in your wardrobes. They are often available in various different sizes, so you can choose the drawers that fit your needs the best.
Dressing Table – Depending on the space within your room, a dressing table is a perfect way to create a specific area for getting ready in the morning and for storing your makeup and hair accessories.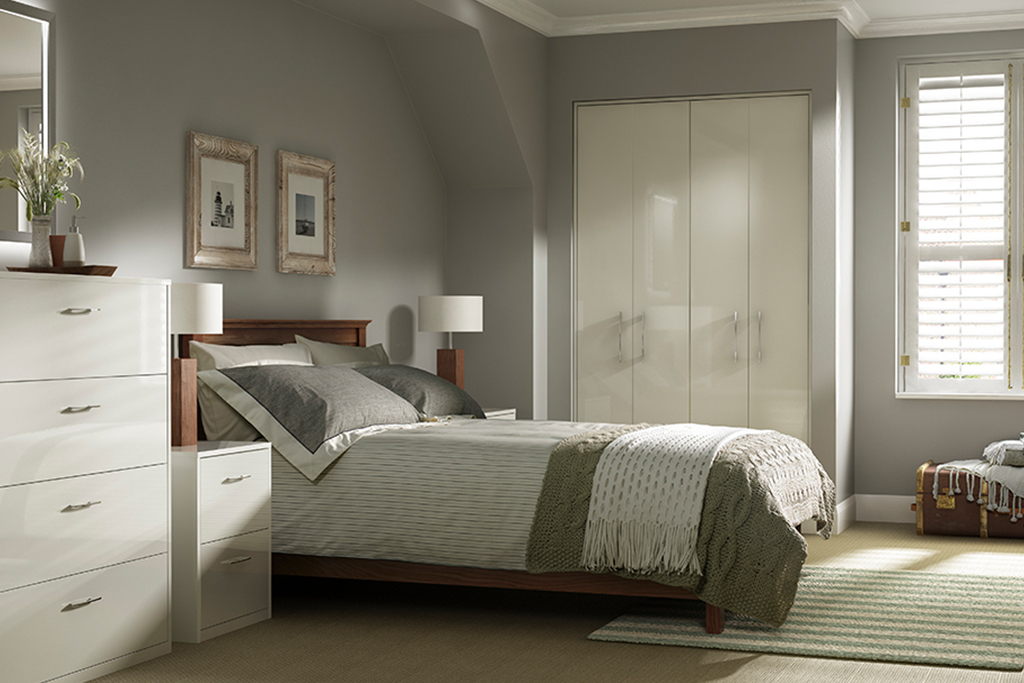 If you're looking to update the interior of your bedroom, we're here to help. Specialising in fitted bedroom furniture in Kendal and Cumbria, we can help turn your dream bedroom into a reality. We've recently partnered with Laura Ashley to bring you the best of the best when it comes to bedroom furniture or kitchens in cumbria.
Our expert design and fitting team are on hand to create your bedroom oasis – just call us on 015395 63523 for more information.