A family bathroom is essential to any home. It requires durability and should fit into your family's needs and wishes. Whilst a his-and-hers sink would look stunning as a feature in an ensuite, it may not be required in a family bathroom.
As a leading specialist in home improvement in Cumbria, we understand a family bathroom's role. So, to help you get started in your renovations or planning stages, we are exploring 5 top ideas you should consider for your plans.
Bespoke Built to Your Needs
Whilst having a grand luxury bathroom may seem like a wonderful idea, if you have a family bathroom which is short on space, having a bespoke bathroom is a much more ideal option. Having it made to measure and designed with your family in mind can offer flexibility and maximise the available space within your family bathroom.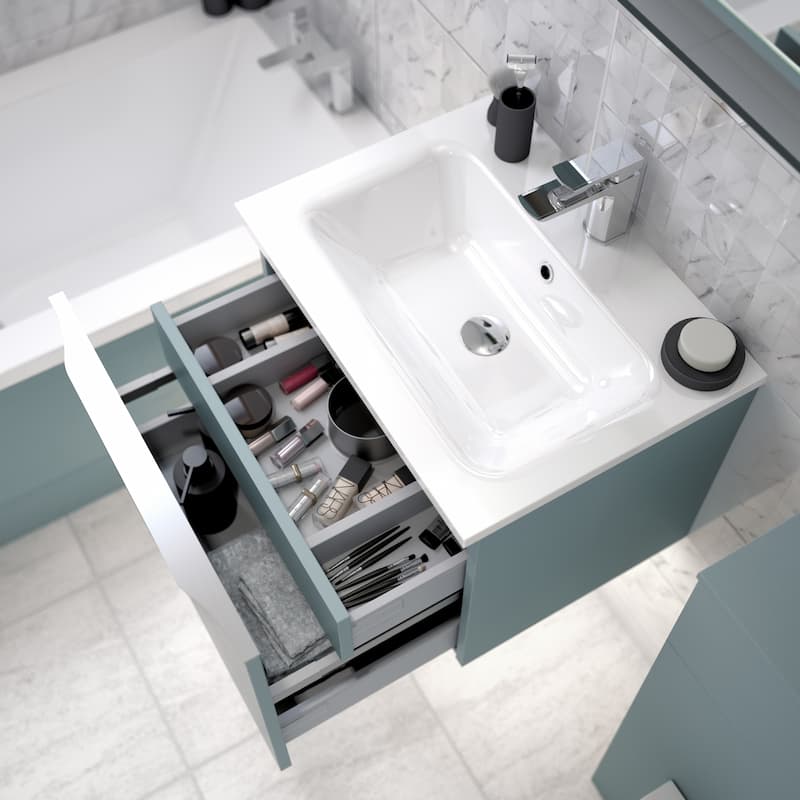 Whether you have a sloping roof as part of a loft conversion or are just a little short on space, a bespoke bathroom can use every inch of your room. The possibilities are endless, from cleverly designed shelving or cabinets to even using the facilities already featured. Unfortunately, for many bathrooms, there is a lot of wasted space. Whether it is the bath panels homing nothing but dust or the space under the sink which could be used better, there are many ways to make a custom bathroom work seamlessly for you. Reducing countertop clutter helps to keep the area clean and is a surefire way of upgrading the look of your bathroom for guests to admire.
Every Day Is a Spa Day
Family life can be busy, family life may even get stressful at times and trips to the spa are few and far between. So, instead of saving to go to the spa, bring the spa to your home. Building a sanctuary within your home is the best way to wash the day's troubles away and provide a calming and relaxing space for your whole family to take advantage of. There are many ways to do this, but for most, it's the minimalistic effect or the introduction of natural wood and plant life.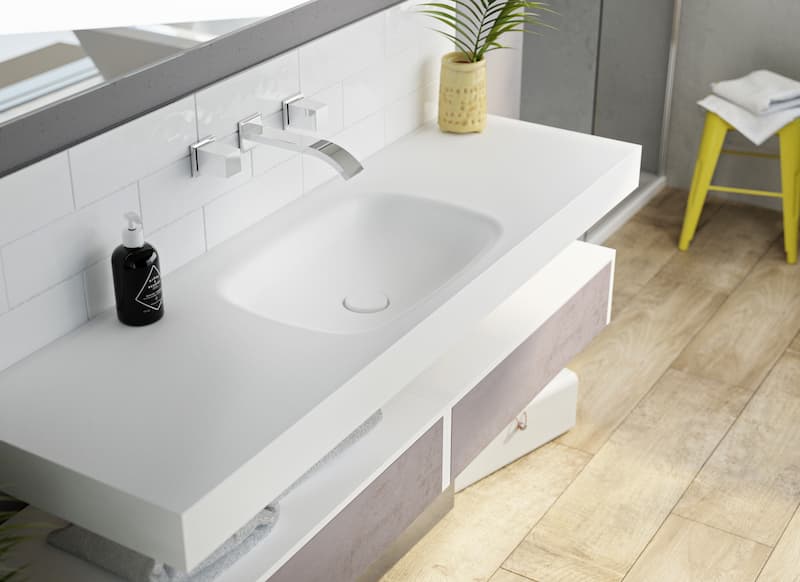 The best way to achieve a spa-like bathroom for your family home is with natural materials and a seamless design. For example, if you are considering which cabinet handles to choose, why don't you consider no handles? Our push-to-close doors on our Geo Integra range of bathrooms provide seamless lines and that minimalistic style to offer a spacious feel in any room. Pair these wall-mounted drawers with natural light, and you will soon be shining the way to a spa-like bathroom for each family member to destress in.
Offer the Homely Feel
Although minimalistic and contemporary is the desired look for most homeowners, many prefer cosy and quaint. If this is your style, why not consider making your bathroom a space that offers a warm welcome? Bathrooms are often associated with white and tiles, making it challenging to introduce cosiness to the space, but it's not impossible. However, with the use of colour, material choice and pattern, you can break up the harsh white glare and medicinal aesthetic.
Most colours can help remove the cold from a bathroom, but the mistake most people make is sticking with the colour blue. Blue has been used for many years in the bathroom and is beginning to look a little dated, but it can still be used if you are a fan of the colour. But be sure to consider more unique ways to include it, for example, with distinctive patterns and designs. Another overused theme for bathrooms is the shiplap beach house style. This came into fashion in the early 2010s and added individual charm to homes. However, with the large brands getting involved and the mass-produced ornaments and features, every bathroom began looking the same.
As with most trends, we are beginning to see the back of shiplap and blue, and instead, we are seeing many homes use contrast and bold colour to make their bathrooms warm space. Oranges paired with navy is a great way to still include blue but provide a more appealing tone. It also fits nicely into the sunset vibes and offers a relaxing feel keeping the space contemporary and modern.
Invest In a Signature Bath
As a family, a bath is an essential part of the bathroom; however, unless you have renovated your bathroom already, the chances are it's built into the bathroom wall. Consider ripping out your built-in tub and replacing it with a stand-out bath and overhead shower. There are many options to choose when finding the correct bath for your room, and the available space may come into play here.
Corner baths are great for when you are short of space but wish for a bigger tub that can easily fit more than one child. They can also come with jets to make them into indoor hot tubs for either romantic relaxation or exciting bathtimes.
Roll-top freestanding baths are usually symmetrical, with a double tap in the centre of the tub. They often have four legs and come in various colours, materials and styles, but all offer a deep soak with room for two and no fighting over whose at the tap side.
P and L-shaped baths are exactly what they say on the tin; baths in the shape of a P or an L. These are usually great for those overhead rainfall showers but can take up a lot of space in your bathroom, which may cause an issue if there is not much to give.
Walk-In Showers
Wet rooms and walk-in showers are becoming the next big thing for bathroom designs. Although a bath is a beautiful and relaxing place to be after a long day, sometimes a shower offers a quicker and easier option. With the business of day-to-day life, most people will choose a shower over a bath, so if you find yourself and your family not filling the tub often, would you miss it?
Installing a walk-in shower can provide your family with a stylish but practical alternative to a bathtub and, without the risk of stepping over a ledge, can be much safer too. You could even make your entire bathroom a wet room, with tiling to seal the space, and a shower placed in the corner can look much more streamlined and modern.
Get Help with Bathroom Renovations with Panararmer
If you are in the process of readdressing your bathroom needs and don't quite know where to start, get in touch with our leading bathroom fitters in Lancaster. They help introduce you to some of our collections and work with you and your family to design the perfect bathroom to suit your needs. You can enquire online about any of our services, including our bespoke kitchens in Cumbria or pop into our bathroom showroom near Lancaster. We will find everything you need for the bathroom of your dreams.