Laura Ashley furniture is the perfect choice for timeless designs, unrivalled attention to detail and stunning furniture colours.
When you choose Laura Ashley, you can rest assured that the company's furniture is designed to match your lifestyle and help you express your personality, so you'll quickly find that perfect piece in the brand's many collections.
At Panararmer, we've partnered with Laura Ashley to ensure that you get the kitchen or bedroom of your dreams, so take a look!
Elegant Furniture
One of the brand's distinguishing features is sophistication. Laura Ashley pieces, from dressers to wardrobes, have been designed with elegance and luxury in mind, helping to create a haven of both relaxation and opulence.
Laura Ashley is known for simple yet clean and elegant lines, and the designers know how to use colour, texture and style to create unique pieces for every room in your home. From dining sets to beds, you can expect only the best from Laura Ashley, and we can help you to narrow down your choices when you get in touch.
In addition, you can also enjoy the best finishes, which enhance the style and design of the pieces, adding even more charm and grandeur to your room.
All the Storage You Need
Another feature of Laura Ashley furniture is the vast storage space it provides. So, whether you need a cabinet for your kitchen or a dresser for your bedroom, you only have to tell us how much room you want, and we can help you pick the right pieces.
The brand understands the need for storage without compromising on design and quality, so you can choose from roomy units and pieces made to reflect your requirements. For example, if you have a big family, you'll be able to select furniture that allows you to store all your children's toys, or if you bake a lot, you'll see that so many of Laura Ashley's kitchen units can easily accommodate all your ingredients and cookware.
And, if you live in a small flat, you can still enjoy beautiful Laura Ashley pieces that not only fit into your layout (awkward spaces and all) but also let you maximise all the available space in your living room or bedroom, for instance.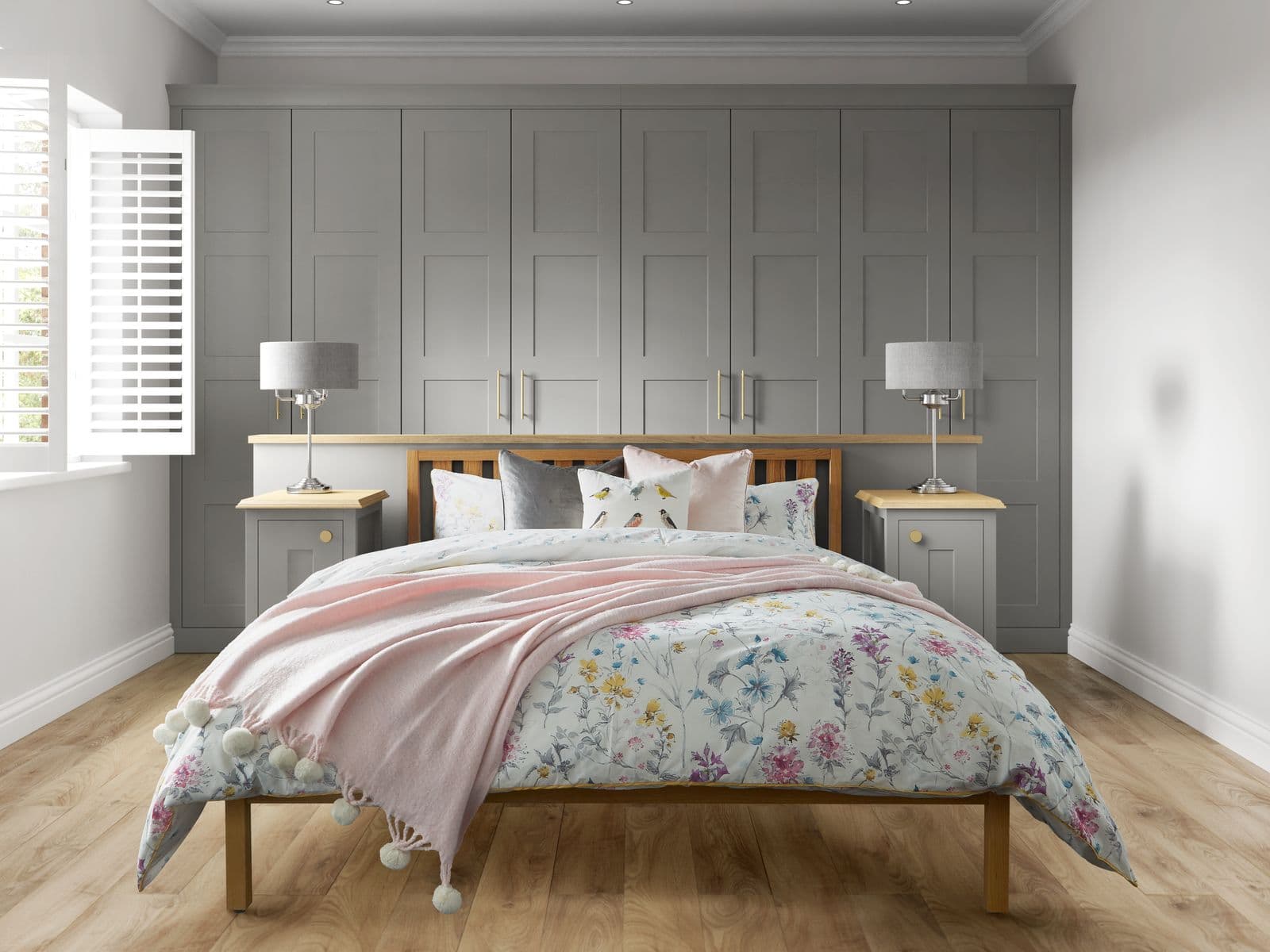 A Variety of Designs
Another reason to select Laura Ashley is that you get access to an extensive range of furniture, perfect for all tastes and lifestyles. This means that, whether you have a big home or limited space, the brand designs furniture for everyone, as you get many different models, sizes, colours, styles and detailing on each collection.
You can also benefit from variety. With lots of different types of furniture to choose from, such as chairs, beds, cabinets, display units, TV units, desks, side tables, coffee tables, bookcases, sideboards, and so much more.
You can furnish your entire home in Laura Ashley if you so wish, ensuring that all your pieces match and your interior design and décor are consistent in every room throughout your home. Renovating your home office or kitchen in Cumbria? Give us a call to talk about your project, and we'll be able to help bring your vision to life.
Beautiful Rich Colours
The company knows everything there is to know about tones and colour. Laura Ashley creates pieces for every style and personal preference, which means you can expect anything from neutrals and black to pastels and natural wood hues.
No matter what colour you choose, one thing is true of all collections: they come in rich, generous colours that can elevate any space and make it warmer, cosier and more luxurious. Each palette is well-thought-out and trendy, and you'll have the option of picking from hues like cashmere, cobble grey, ivory, pale duck egg, platinum, dove grey, and so on.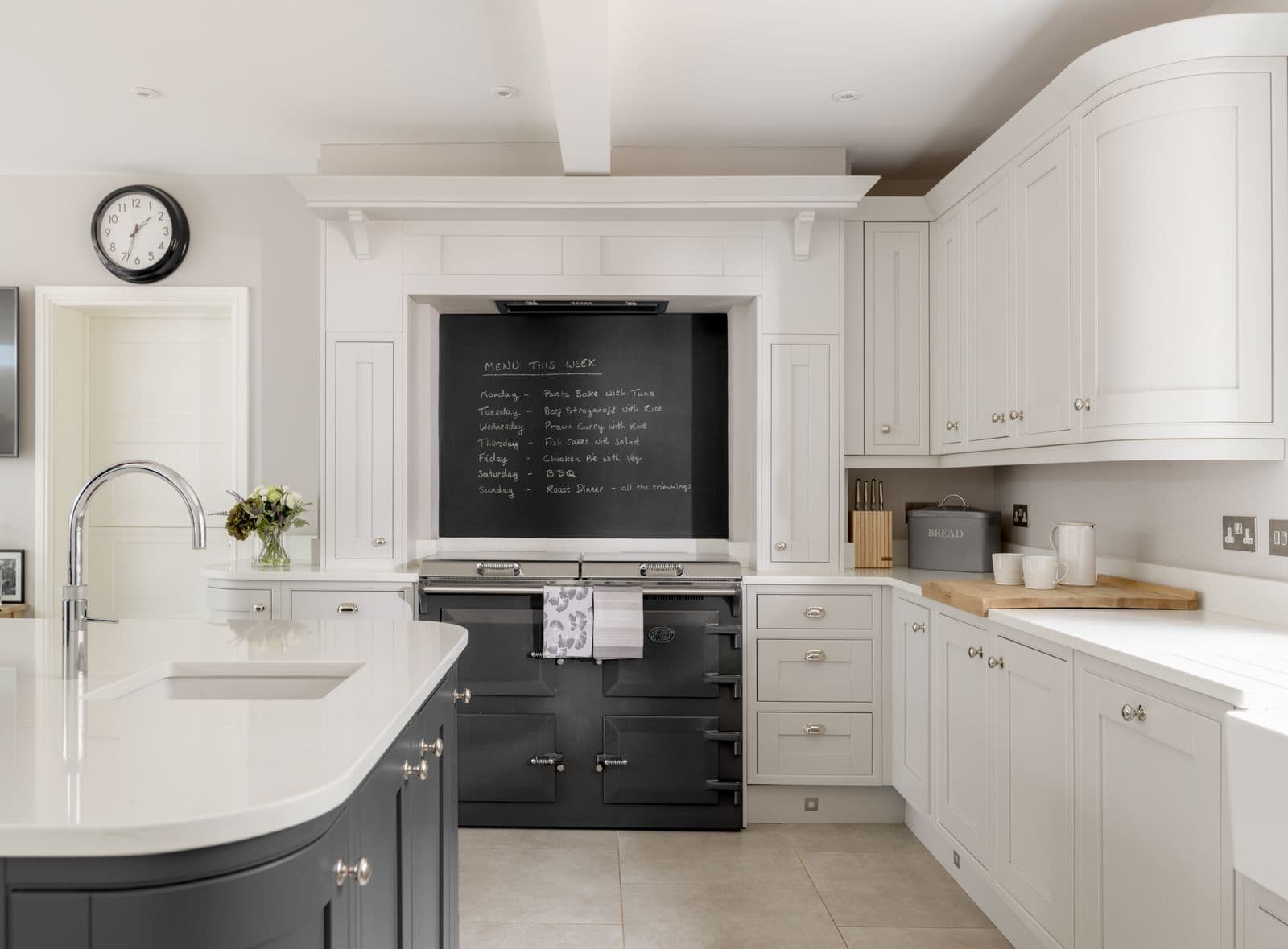 Pieces Made to Last
Quality is incredibly important to Laura Ashley designers, and we couldn't be prouder to have partnered with a company that focuses so heavily on ensuring customers get furniture pieces to last a lifetime. The brand's furniture is sturdy without appearing bulky or out of place. It is also durable, since every piece is made from the best materials and techniques.
Laura Ashley is an expert at working with wood to create elegant, timeless pieces, so you can enjoy furniture sets that look right at home in modern, traditional and even minimalist décors and settings.
Why Choose Panararmer to Renovate Your Home?
Whether you want fitted bedroom furniture in Kendal or furniture for any other room in the home, be it a bathroom, a bespoke kitchens in cumbria or a home office, you can be confident that we have many years of experience designing the perfect space.
We're a one-stop-shop for anyone seeking home improvements in Cumbria and we only work with the best brands, handling everything during the renovation, from plumbing to underfloor heating and ceiling light installations. Visit our kitchens in carnforth and bathrooms in Kendal pages for more information.
Ring us on 015395 63523 to speak to a member of our expert team, and we'll be happy to discuss your project with you!