A beautiful kitchen can make a huge difference to the home. Whether you prefer a rustic, cottage-style design or a sleek, modern look, the layout of the kitchen is essential. So, what is the perfect kitchen layout and how can you achieve a great look in any size kitchen?
When you are planning your kitchen layout, you should take a few things into consideration:
How much space do you have to work with?
What is the function of your kitchen?
What is the look you are going for?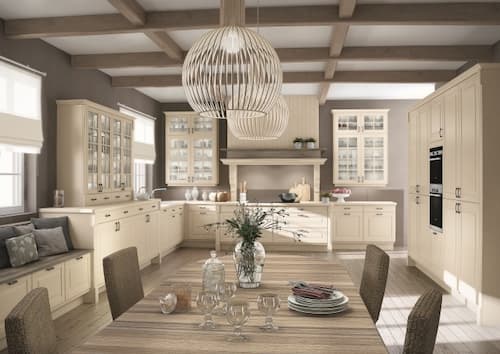 The Space
Kitchens come in all shapes and sizes, so there is no one perfect kitchen layout. If you have a small space, you will need to decide on the key elements you want in your kitchen and what you could live without.
A good starting point is the kitchen triangle. This concept involves the space between the refrigerator, the sink and the oven or stove top. For an optimum layout, the kitchen triangle concept suggests that there shouldn't be more than 4ft between each part of the triangle.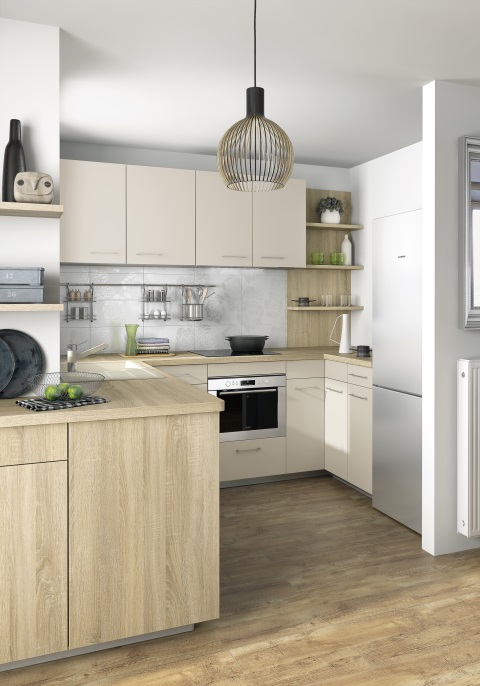 The Function
Before you start putting your kitchen design plans into action, it is a good idea to carefully think about the function of your kitchen. If you spend plenty of time cooking meals from scratch, you may have different needs than someone who doesn't spend much time cooking.
You may also want to think about who will be using your kitchen as well as yourself. For example, if you have young children, you will need to think more carefully about the placement of certain kitchen utensils and whether little hands will be kept safe!
The Look
Of course, once you've thought about the function and the space you are working with, you will get to think about the fun part – how it will look! A beautiful design can help to make your kitchen the best room in the house.
You can work alongside one of our experts to get your design just right, down to the last detail. We have plenty of experience in helping our customers to create their perfect design and realise their dream as our in-house fitters plan your installation.
If you would like to talk to a member of our team about your upcoming project, please don't hesitate to contact us by calling 015395 63523 or by filling out our online contact form and we will be more than happy to help.