There are many benefits to purchasing built-in furniture over freestanding pieces, and we're going to go through some of them in this blog.
After all, at Panararmer, we're experts at creating the perfect rooms in your home, whether you want a bedroom to relax in, a bathroom that lets you unwind at the end of a long day, or a workspace to keep you productive and motivated.
Take a look at the difference built-in furniture can make in your home office.
Maximise a Tight Space
Built-in furniture is a great way to take full advantage of your available space, whether you have a little or a lot of room to work with. Fitted pieces make even more of a difference if you have limited space because you don't have to worry about issues like gaps at the sides, which occur with freestanding furniture.
Our fitted home office furniture will help you create a bespoke set-up that is perfect for your home, utilising every bit of space and allowing you to add everything you need in the room without worrying about it looking cluttered. In fact, built-in furniture can help your office to look bigger than it actually is!
Make the Most of Awkward Space and Corners
Does the room have a strange layout? Are you unsure how to fit a piece of furniture into an awkward corner? Does your office have a downsloping roof?
If so, then fitted furniture is the right option for you. Built-in furniture, like that supplied at Panararmer, will help you to streamline your workspace and ensure you can add a desk, shelf or cabinet, even if it's on a corner.
Create More Storage in Your Office
Whether you're struggling with space or simply want to make the most of a large room, you can trust built-in furniture to maximise your storage. This means you can have everything in your home office, from that second screen you've been eyeing up to more shelving units to hold all your files or books.
Fitted furniture is specially made for you, which means all your storage needs are met, and you don't have to worry about purchasing separate pieces that might make your office look smaller or less organised.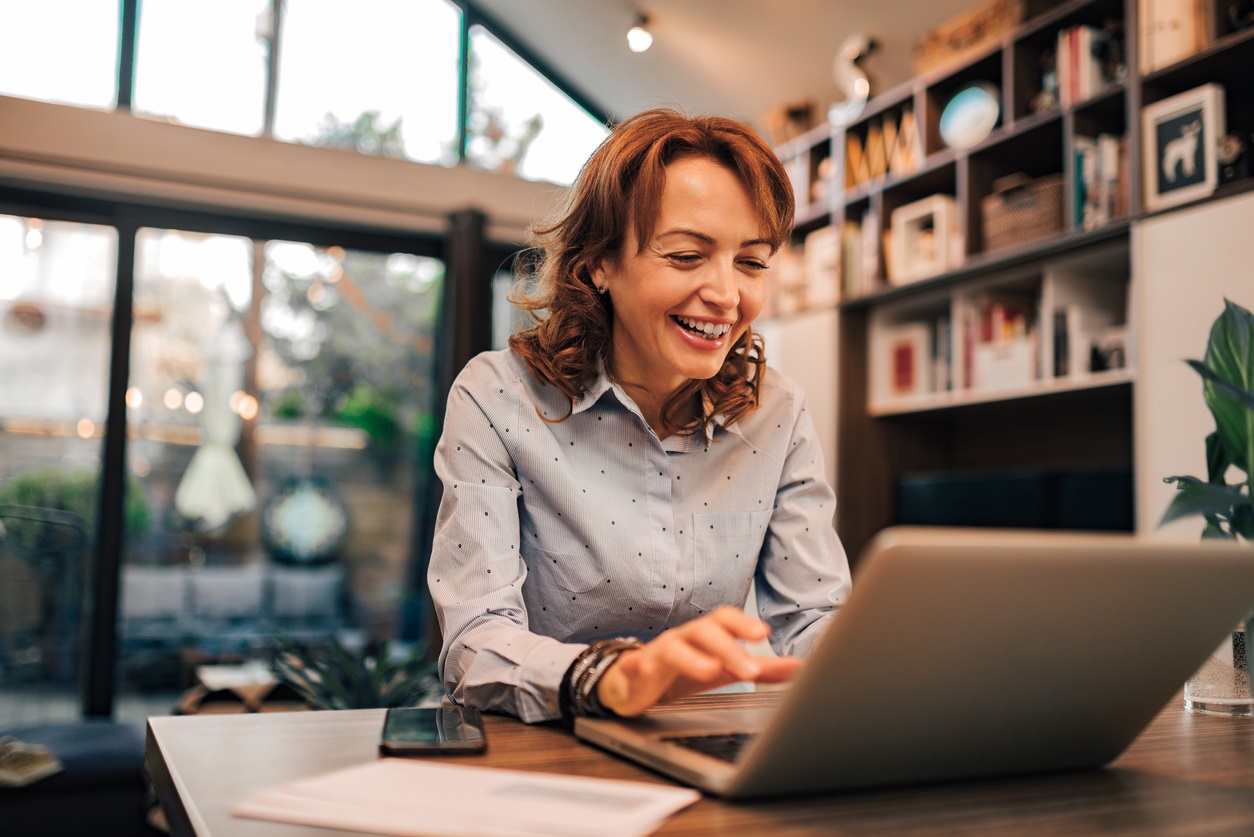 Add Even More Elegance to Your Home
Built-in furniture fits in perfectly with the rest of your room, as it's designed specifically to complement your space and décor. Freestanding pieces can make a room feel cramped, depending on your layout and the style of furniture you like so, if décor and interior design are a concern for you, built-in is likely the most suitable option for your home.
It's Made to Last
There are many reasons why people love built-in furniture, including the fact that it's manufactured to last a very long time. These pieces are not just durable, they also don't get damaged by being moved around, ensuring great quality for years and years.
Get Something Unique to You
By choosing fitted furniture, you're also choosing something unique to your home office. If you're interested in standing out from the crowd and don't want the same pieces everyone else has, this is a fantastic solution designed with your layout in mind.
If you'd like to learn more about getting fitted home office furniture you'll love, speak to us on 015395 63523.
Get the Materials You Love
Another reason to go built-in is that you can easily get furniture in the materials and finishes you like, matching your existing décor. Depending on your preferences, you can pick the style you want and opt for glossy finishes or wood panels.
There are many options available, so you don't have to compromise on anything.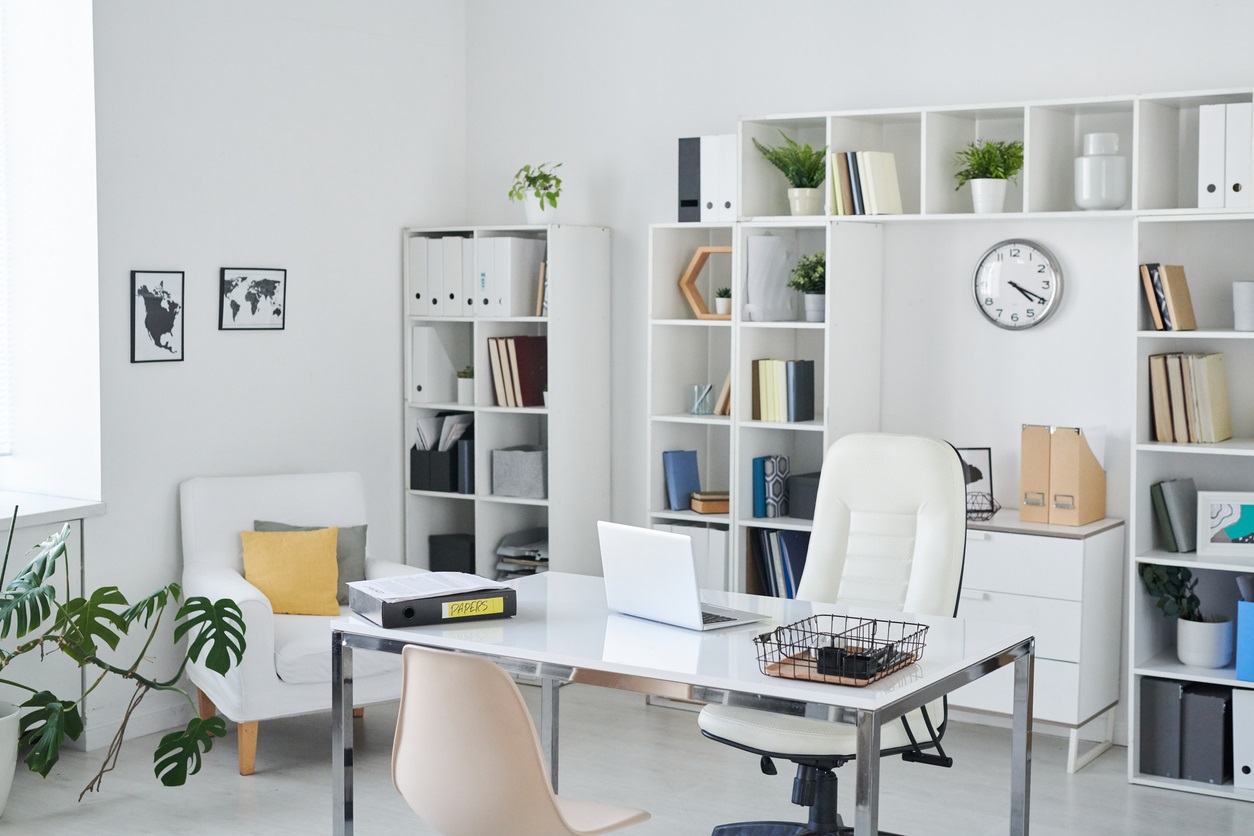 Enjoy Easier Cleaning and Maintenance
Fitted home office furniture is also easier to keep clean as you won't have any gaps where dust can gather, for instance – so your day-to-day (and your spring cleaning) can get a boost just by opting for this type of furniture. You may be able to avoid getting the ladder to get to tough spots or buy cleaning products specifically for hard-to-reach areas.
Increase the Value of Your Home
If you're looking for another reason to get built-in furniture, then consider this: if you've got plans to sell your home, you're more likely to get a higher price if you opt for this type of furniture since it can add more value to your property.
An empty home just doesn't have the same appeal, especially because buyers would need to purchase their own pieces to complement the house – this way, they can pay a bit more to have extra storage space and elegant furnishings.
How Panararmer Can Help
When creating your home office, it's important to consider the many advantages of fitted furniture, since it looks more elegant and can make your life easier – perfect for helping you feel more productive at work!
And, when looking for home improvements in Cumbria, kitchen design cumbria or replacement windows cumbria we're here to help. At Panararmer, we've got a dedicated team of designers and fitters who can create highly functional spaces for all your needs, so give us a ring if you're interested in learning more about our work.