Your bathroom is one of the areas in your house that you should most enjoy spending time in. There are few things more relaxing than running a hot bath, placing some scented candles around its perimeter, and sinking below the water with a good book in hand and a glass of wine beside you, and that's why its surroundings should be conducive to pure pleasure.
Yet nothing will ruin the feeling of relaxation more quickly than looking up at a ceiling of peeling paint and old, outdated décor. If the latter is an experience you're familiar with, it's probably time to update your interior styling, and monochrome is one of the most popular and enduring bathroom trends around.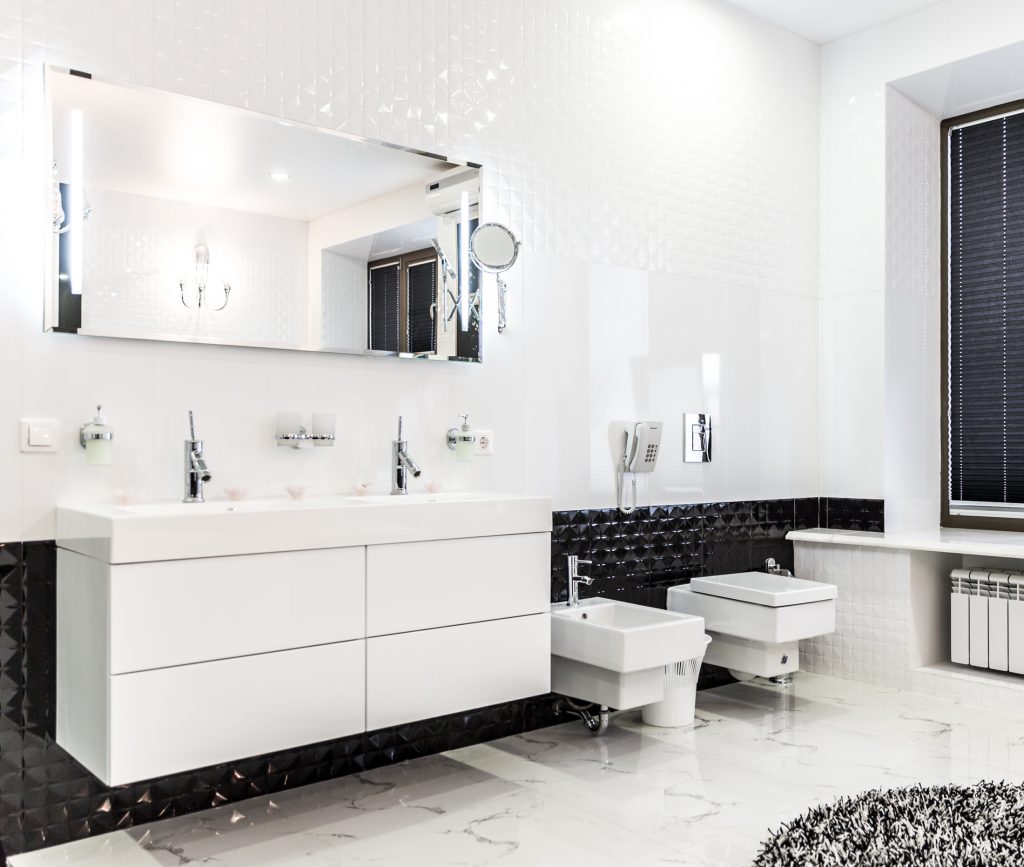 Simple, chic, yet unutterably stylish, here are a few top tips to help you get it right…
#1: Repaint
Whether your walls are a garish lime green or a slightly faded off-white, the first part of any renovation process should be to add a new coat of paint, so it's time to invest in some magnolia. Although your palette ought to centre around a simple balance of black and white, there is always room for experimentation if you want to add a more personal touch, so don't be afraid to use a bold, bright colour on one of your four walls if you wish to offset the white. Rich reds, royal blues, and deep purples tend to work best, but you can always try a few test strips beforehand to see what appeals.
#2: Furnishings
Furnishings should be strictly black and white if you want to create an authentic monochrome aesthetic, but it's about more than just your colour palette. Typically, the trend works best when used alongside contemporary styling, so think clean, crisp lines and lots of shining metal, from your bathroom taps to the handles on your drawers and the gleam of your towel rack. Bigger pieces should be primarily white or very light coloured in order to maximise your space and make the most of the area you're working with.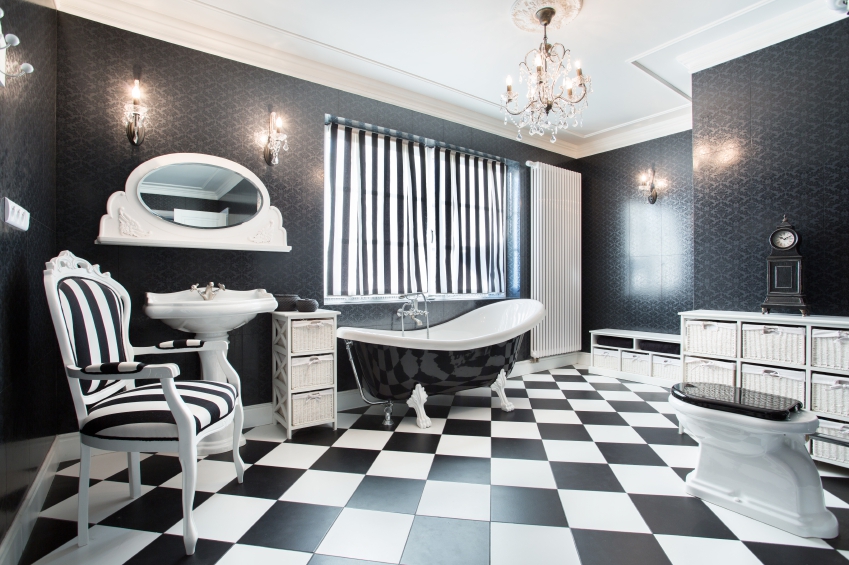 #3: Accessories
When it comes to choosing your accessories, you have a little more leeway with your colour palette. You can stick to a strict monochrome scheme if you prefer, but don't be afraid to inject some richer and more vibrant shades and tones. If you've chosen to incorporate a feature wall, these should coordinate with this as far as possible; if you haven't, then pick one or two complementary colours and work from there. Pastel shades tend to get a little lost, so stick to jewel tones, or else neon's if you prefer something a bit different. From your towels to your curtains to your cushions, you'll find you have plenty to play around with.
To learn more about bathrooms in Carnforth and how we could help you to create your perfect interior, get in touch with the Panararmer team today. It's really easy to contact us, and we'll always do our best to answer any questions or queries you might have.