The kitchen is always described as the heart of the home, and with it being the most high-trafficked room in most houses, it deserves to be showcased. With the many uses and practicalities of a kitchen island, they can also provide a showstopping feature for modern, busy-day living. When considering the layout of your new kitchen, have you considered creating one in your home?
There are many advantages to a kitchen island, including providing essential value to your property with their must-have adaptability and smart designs. As kitchen designers in Cumbria, we can help you maximise the effect of your kitchen island as the centrepiece of the heart of your home.
Integrated Appliances
We believe that starting with the appliances you wish to integrate is the best way to begin planning your island, as they will require power sources and are the least flexible component in the design. When it comes to your island, what is the priority? If it is extra storage space, then island integration may not be the way forward, but if you wish to prepare meals socially, an induction hob or oven with ample worktop space on either side and seating opposite is a priority within your considerations.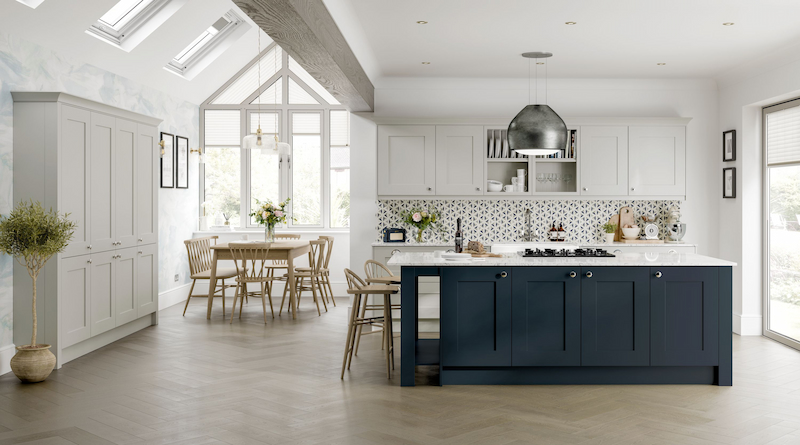 When contemplating your integrated appliances, it is always best to consider the room's aesthetics. If you plan to install a hob, you will have to consider how to incorporate an extraction unit to ensure correct ventilation within your kitchen. This can restrict making beautiful lighting choices above your island. However, as with many modern appliances, you could have this integrated into the island itself, sliding up when required, to then be hidden from view when dormant. In addition, there are many discrete and sleek designs of extractor fans that no longer have to be an eyesore. Once you have considered which appliances you require, you can decide on additional storage and other features.
Section off the Kitchen Space in Open Plan Living
Open plan living has many advantages. It offers more space, freedom of feeling segregated from family and friends as you continue with cooking or cleaning and a social aspect that you don't get with separate kitchens. However, the disadvantage you often get is the lack of worktop space or cupboard storage.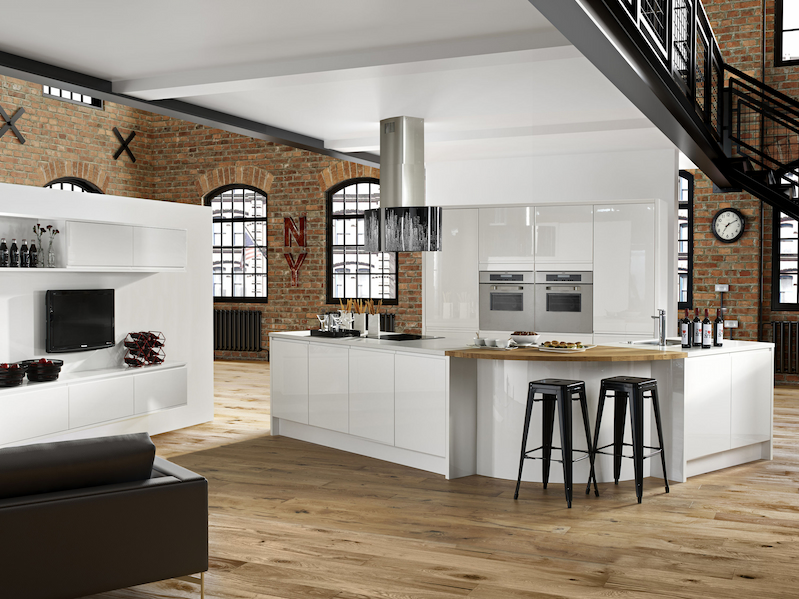 With a kitchen island, you can not only create a zone to define the kitchen space clearly, but it can offer additional space and storage. With access from all four sides, there is endless space for all your appliances, storage and even decorative shelving.
Choosing a Colour for your Island
Kitchen islands offer the freedom of design. You can choose to match your existing kitchen style, or you could choose to blend in with the original décor. The possibilities and colour coordinations are endless. Choosing a bold colour can provide the statement you intend, paired with the additional opportunity to install a chandelier or low hanging lights. You can always be sure that it will light up the room regardless of what shade you decide to go.
Create a Social Focal Point
The most popular reason for introducing a kitchen island is the ability to create a flexible space for hosting, entertaining or general socialisation. Introducing a breakfast bar style island is the perfect way to assemble during the often drawn-out food preparation process. Love it or hate it, creating the perfect dish can take time and what better way to still keep your dinner guests of the family together with a casual but sleek and beautiful seated island?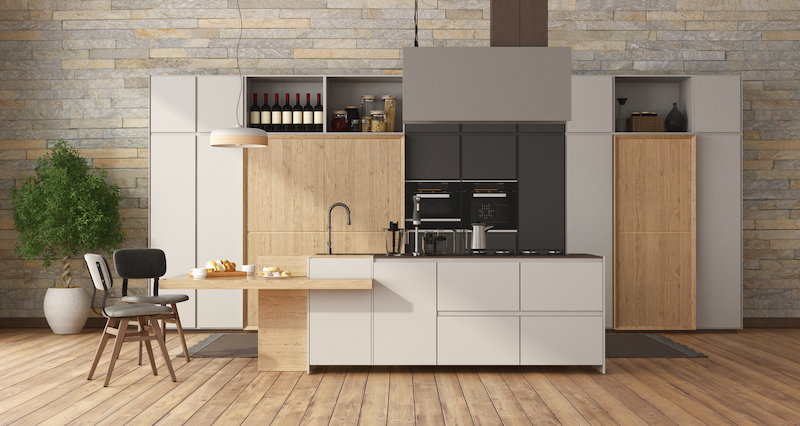 With the additional seating, you could even ensure the dining room remains a formal setting for perhaps the evening meal, whilst the island could be the space for quick lunches and breakfast on the go. Alternatively, you could even extend the island into the dining table, providing ease of accessibility for serving and socialising.
Pick a Shape for Your Island
The traditional idea of a kitchen island is always rectangular. However, depending on your space, you could choose any shape which suits your needs and style. You could opt for an oval shape, offering less harsh lines whilst remaining reasonably contemporary. Another popular shape is the square; this often takes up a lot of room and provides ample surface area to work on and maximum under-counter storage.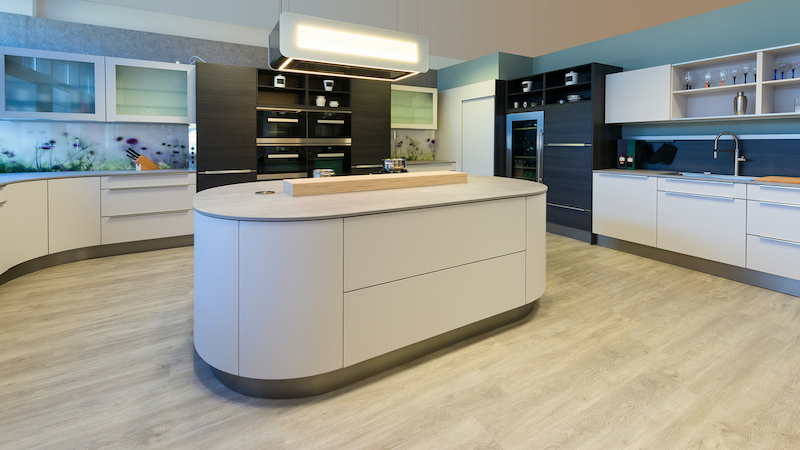 When planning your home improvements in Cumbria and the shape of your island, think about introducing different levels to add dimensions and platforms to stand out from the crowd. For example, different levels could help define zones of your kitchen, from the dining aspect to the cooking and preparation aspect.
Little space, Little Island
When it comes to a more modest kitchen, there is often very little space for installing a kitchen island. However, just because a permanent unit may not be a solution, there is always the option to create a moving island. While they don't hold the full function capability as a standard island, they offer more surface space and storage, making them worth considering.
Additional Style Choices
Worktops - Your worktop may not feel like a big decision, but as the most extensive surface area within the kitchen, they can define the aesthetic of a room. Darker worktops may feel modern and easy maintenance, but installed within smaller kitchens can cause claustrophobia, and the same applies to your kitchen island. It is often a popular decision to opt for lighter shades when building kitchen islands to help reflect natural light and create a flawless flow throughout the kitchen.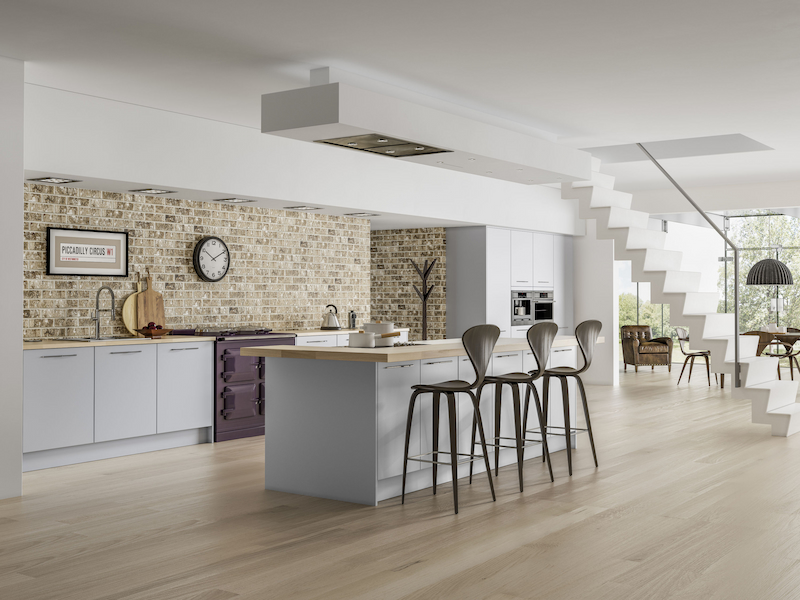 Lighting – With many years experiences of designing your dream kitchens in Lancaster, we know that lighting is a crucial decision. We have seen, specifically installed, swinging platforms with built-in LED lights. We have also seen the most beautiful chandeliers, but we know that the lighting must provide a showcase of its own whilst complementing the décor. A chandelier may look stunning with a countryside style kitchen but may not fit well with a modern and sleek tone. Choosing them wisely can enhance your kitchen. Another alternative to helping to showcase your island is an LED strip lighting around the base of your units which provides a modern and stylish glow around your whole kitchen.
If you are still unsure about introducing an island to your home, feel free to take a look at our kitchen galleries online for inspiration before calling us for a quote. Our team are dedicated to providing you with the kitchen of your dreams, so we made to measure kitchens that can provide you with house pride like no other.