Is your bedroom looking like less of a place of tranquil relaxation and more a messy heap that's a complete afterthought? Have you got ample space but no idea what to do with it? Does your bedroom need a brand-new design overall to create that ideal space for you to rest your head? Well, here at Panarama, we know a few things about bedroom interior design.
Take a look at the following large bedroom ideas that will inspire you to create the sleeping space you've always wanted. These design styles are the perfect starting point to transform your bedroom, so take a look at these recommendations and get started!
Connect to Outdoors
Your bedroom might seem like the place in your home the furthest away from outdoors, but why not bring nature inside? The great outdoors has been a fantastic source of inspiration for interior design for all manner of rooms and spaces.
Consider a repurposed barn door for your headboard to add interesting texture to your rustic night-time retreat. Natural textures like oak, cedar and stone with worn-in leather can create a stunning natural-feel with their neutral hues like rust and charcoal. A wooden step stool can make the perfect accent to your bed as a nightstand, and faux-fur rugs and minimalist lights can complete your outdoor-inspired setting.
Bringing the outdoors to your bedroom doesn't have to be extreme, there's no need to completely dominate the space with greenery or plants if you don't want to. But by taking just a few hints of inspiration from the outdoors into your bedroom in the form of woods and natural colours, you can add a charming rustic feel to the space.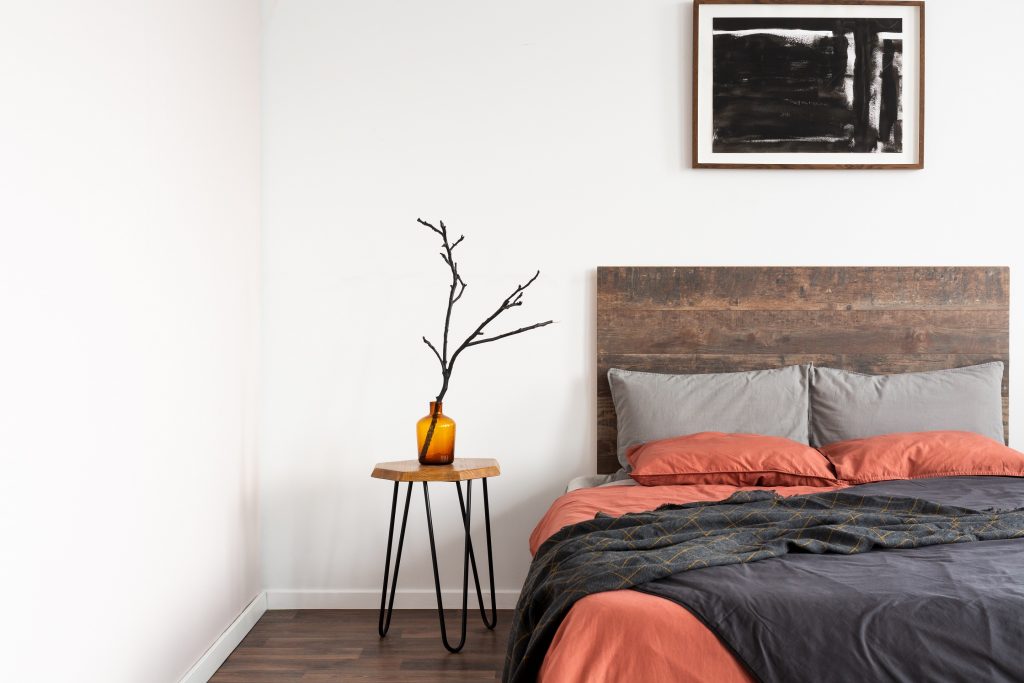 Go Minimalist
With all that space in your bedroom, you'd be forgiven for thinking that you must cram as much as feasibly possible into the room to make it look lived in. But that empty space can actually be used to create a stunning minimalist style statement.
Less is often more. Leather bound chairs and ottomans by themselves are enough of a stand out piece to complete your bedroom without the use of rugs and paintings, which can make a room look busy. With white or light-coloured walls and carpets, a bedroom can easily achieve the minimalist setting with little effort. If your bedroom has large windows and plenty of access to natural light, then the minimalist look could be just what your room needs to give it a fresh outlook.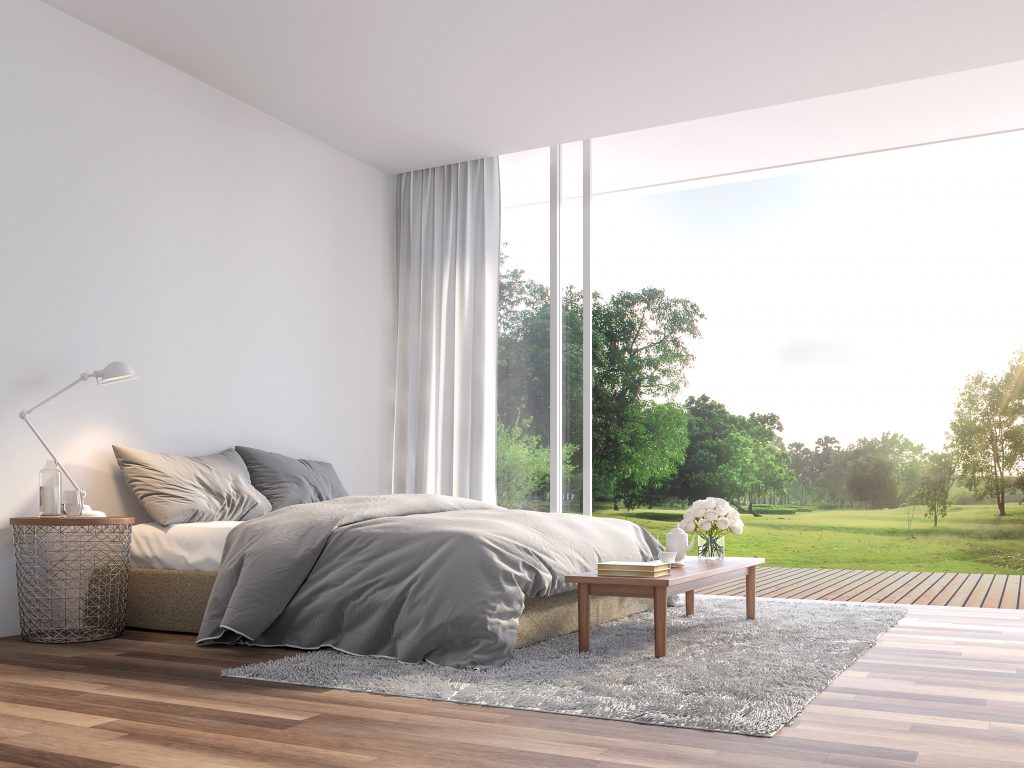 Bold and Beautiful
If making an impact is what you want from your bedroom, then you can't go wrong with bold choices. Black is always an excellent option for a bedroom, in the form of dark woods, bedspreads and leather cushions. Metallic wall hangings are also a non-conventional choice for the bedroom that will stand out like an abstract sculpture.
Utilise dark colours contrasted against lighter colours. Consider a cream carpet adorned with dark, mahogany furniture and fittings. Black and white are a classic combination that oozes sophistication and class. When trying to make your bedroom a truly flawless piece of interior design, never be afraid to go bold.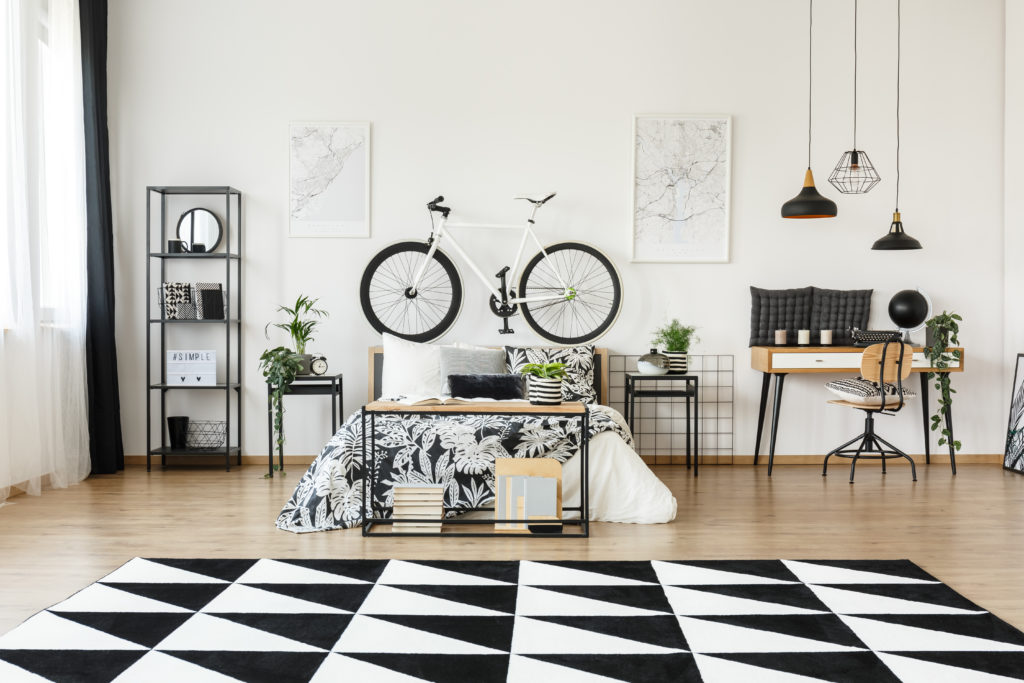 Mix Palettes
Can't decide what kind of style you want for the bedroom? Do you want flowery patterns and your partner wants geometric shapes? Well, you can have the best of both worlds by mixing those palettes together. It might sound unruly, but when done right, opposing palettes can combine to make something truly stunning to look at.
It's all about finding the right balance, as too many contrasting colours and patterns can look incredibly busy and distracting, so make sure you tone it down. A picturesque carpet and colourful cushions will play nicely off muted tones. Consider patterned accessories like cushions and rugs and going with plain, block colours for larger furniture pieces, so the room doesn't become too overwhelming.
Compromise is always important when doing interior design, especially if the room needs to suit more than one person. But before you start to argue over who gets the final say in the design, consider whether you can actually combine both your wants to create a dream bedroom that suits everyone.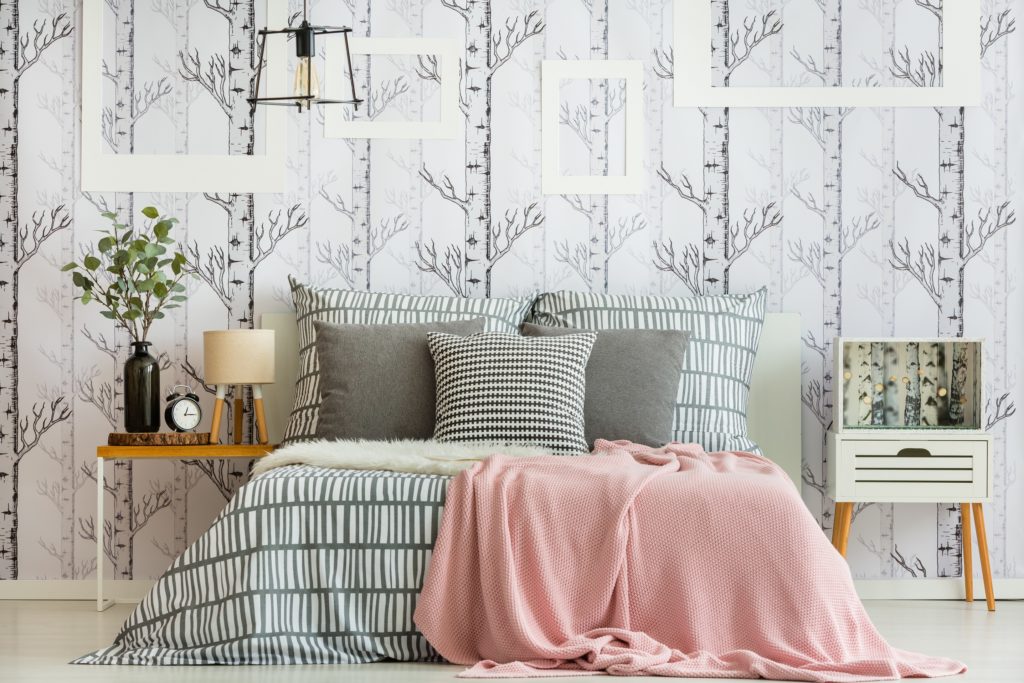 Cosy Comfort
Bedrooms should be a place for a cosy setting; it is, after all, where you will spend your time sleeping and relaxing.
To create a cosy feeling, it's all about the accessories and fittings. Aside from a big, comfy bed, you'll need plenty of cushions and throws, as well as rugs lining the floor to add those extra comfy touches. Consider seating like a sofa or chairs placed a short distance from the bed, perhaps facing a television or a fireplace for cosy nights curled up with your loved ones.
Cosy can be done in both traditional and contemporary styles, so there's no need to compromise on comfort for your preferred aesthetic. Just make sure you have plenty of lighting, and consider dimmer switches for cosy nights in.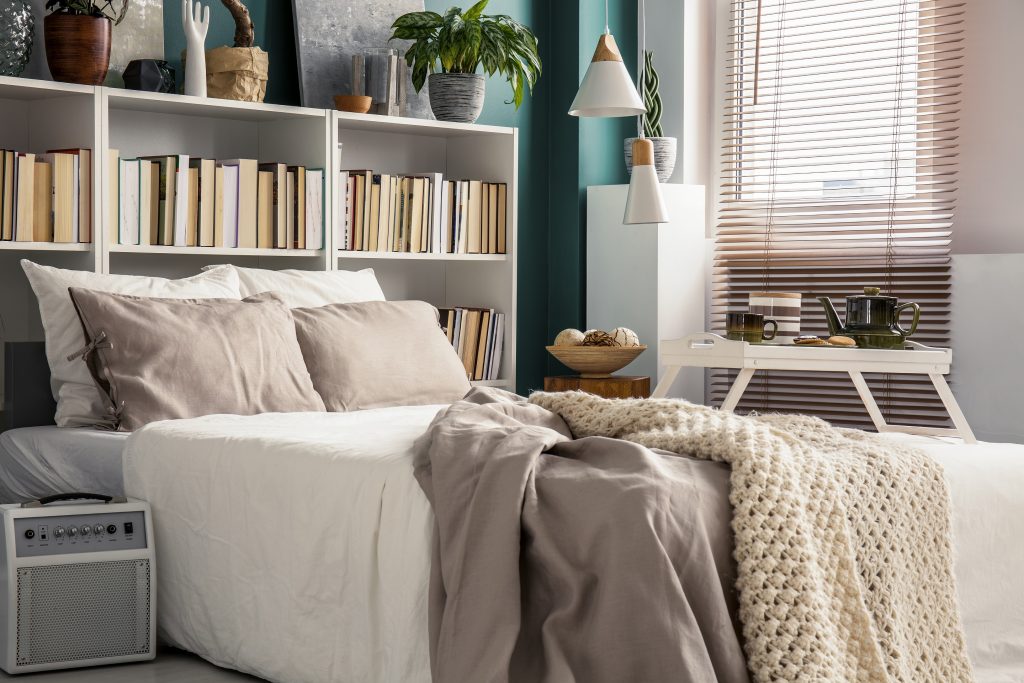 We hope this article has inspired you with some large bedroom ideas for your home. If you're looking for fitted bedroom furniture in Cumbria or home offices in Cumbria, contact Panarama today. We can help you with everything from the design to the layout and installation.