After six months of hard work, our team can finally announce the beautiful new addition to our showroom, the Laura Ashley collection.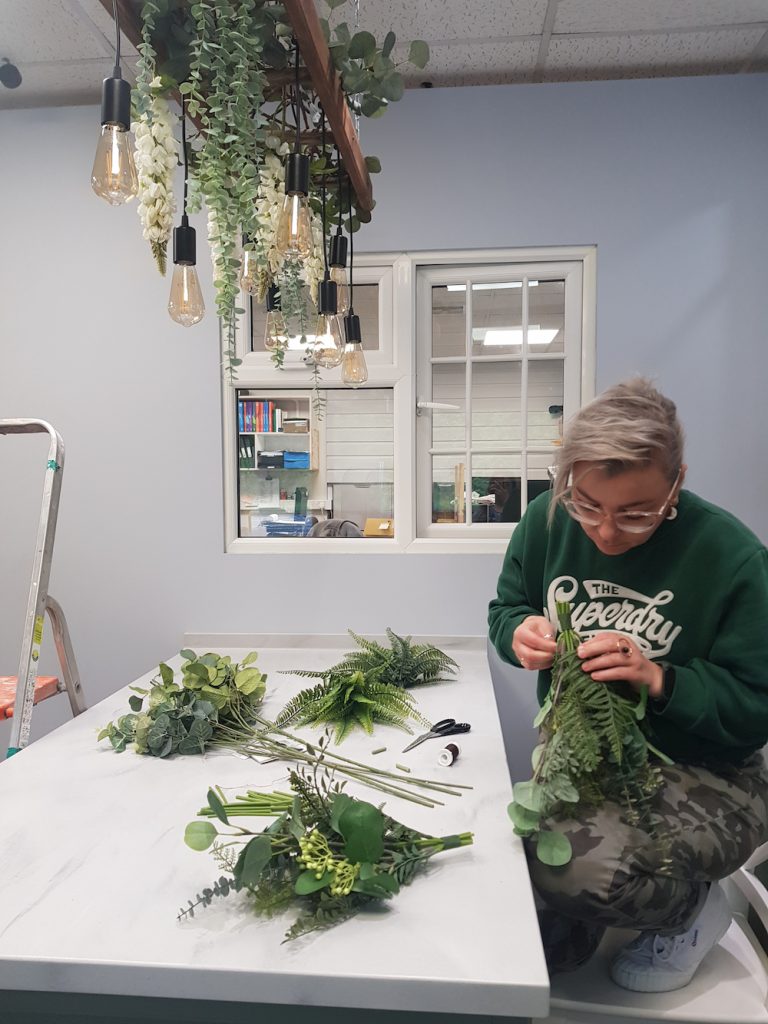 Laura Ashley is a brand we have always been proud to work with for many reasons, and being one of the few interior designers lucky enough to stock this collection, we believed it was time to give it a special place in our showroom.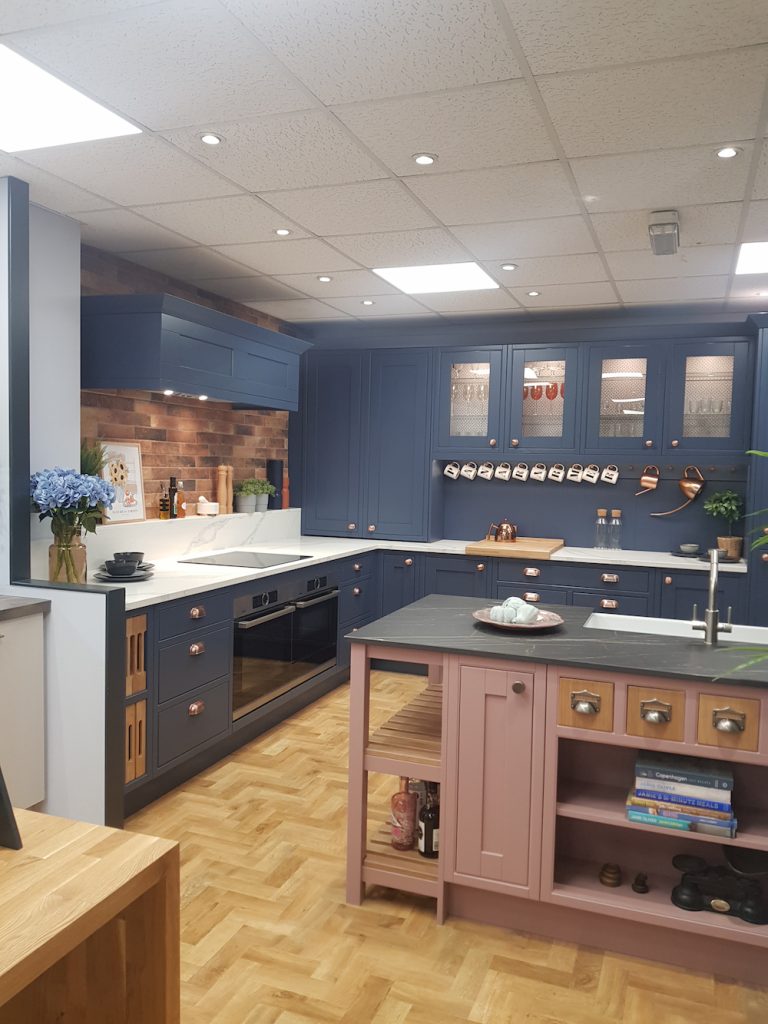 With a team of three to four hardworking fitters and designers at one time, it took us six months to create a masterpiece which showcases the best of the Laura Ashley range with features from both the kitchen collection and the beautiful fitted bedroom furniture.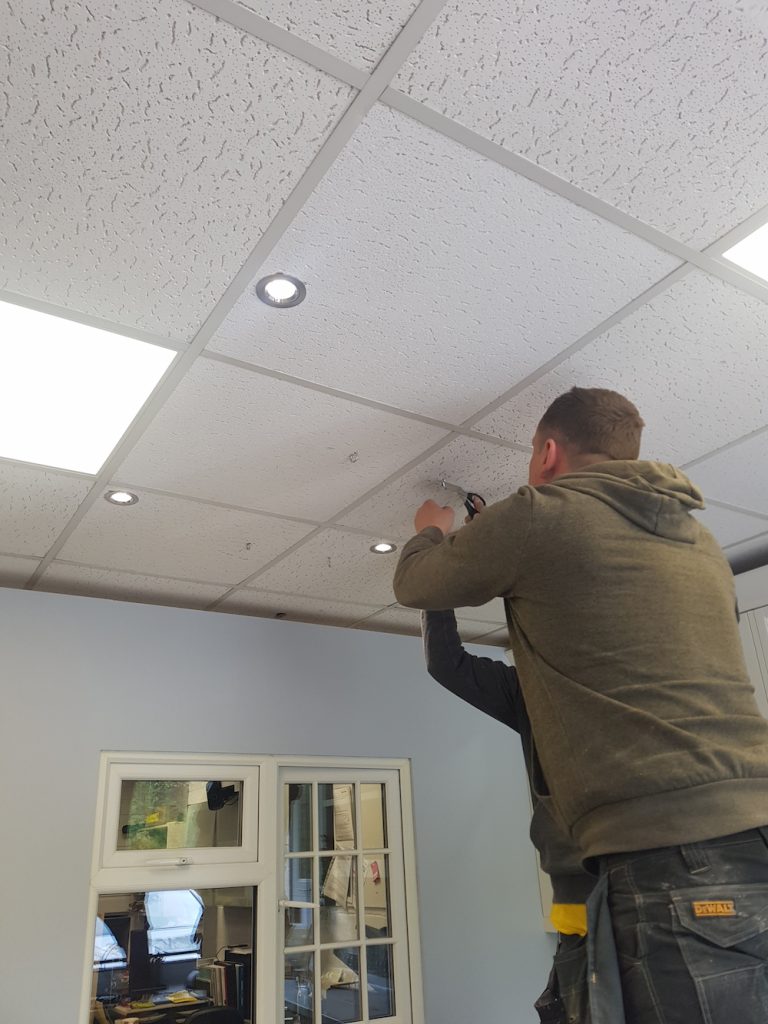 Who is Laura Ashley?
Starting from humble beginnings, the brand has over 65 years of expertise in creating classic British designs which stay true to the fundamental roots of offering a beautiful style for the heart of your life; your home.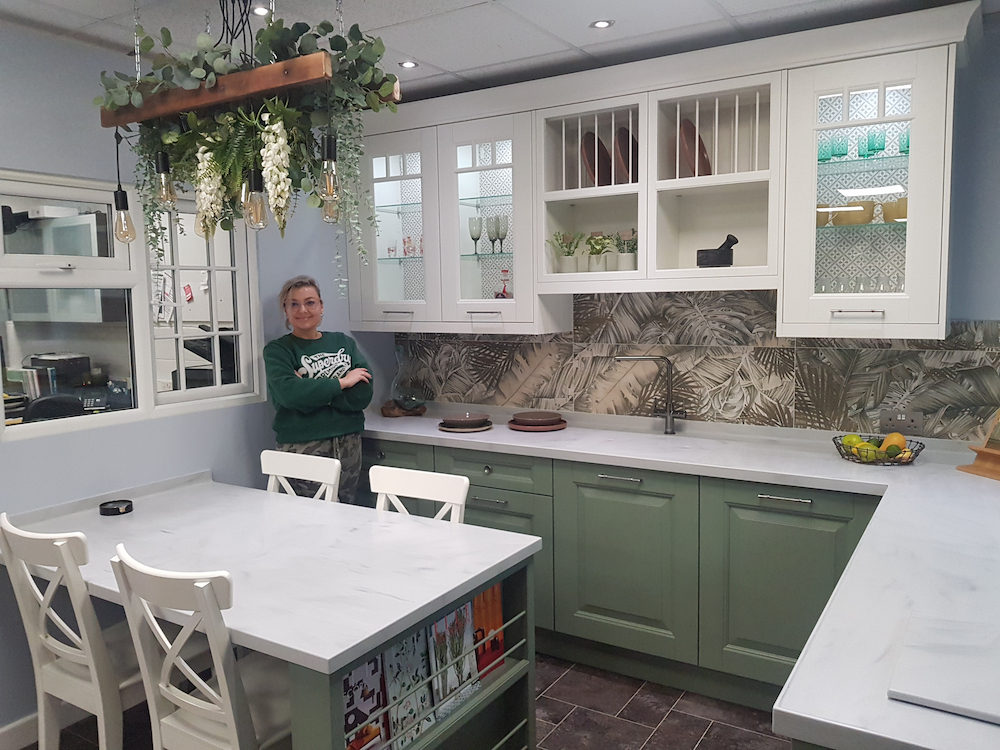 Not only do their kitchens and bedrooms provide elegance with a modern touch, but each unit is carefully composed with intricate detail. Their fitted furniture is made from solid wood to ensure that when you install a kitchen from Laura Ashley, you get outstanding craftsmanship and luxury all in one package.
Modern Features With Classic Style
With the use of subtle colours, Laura Ashley kitchens can offer you beauty with functionality and a home for everything. From built-in chopping boards to customised wooden dividers to suit individual kitchen needs, allowing for clutter-free baking with ease.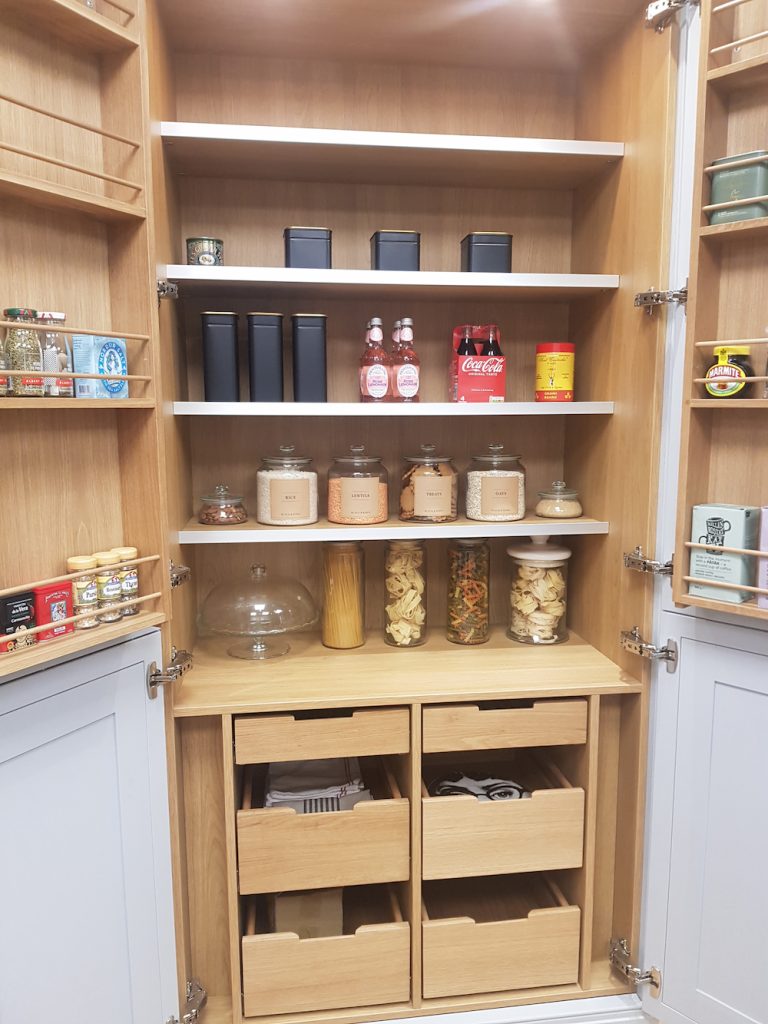 Whatever you need from your kitchen, these beautiful Laura Ashley designs can provide it. There are many customisable options to choose from, including bi-folding doors for space-saving solutions and plate racks for the most immaculate organisation systems. In addition to customisable fitted units, the collection also boasts a range of luxury islands and stand-alone units to help you maximise the functionality of your space, including built-in butcher's blocks, helping to preserve your stunning new worktops.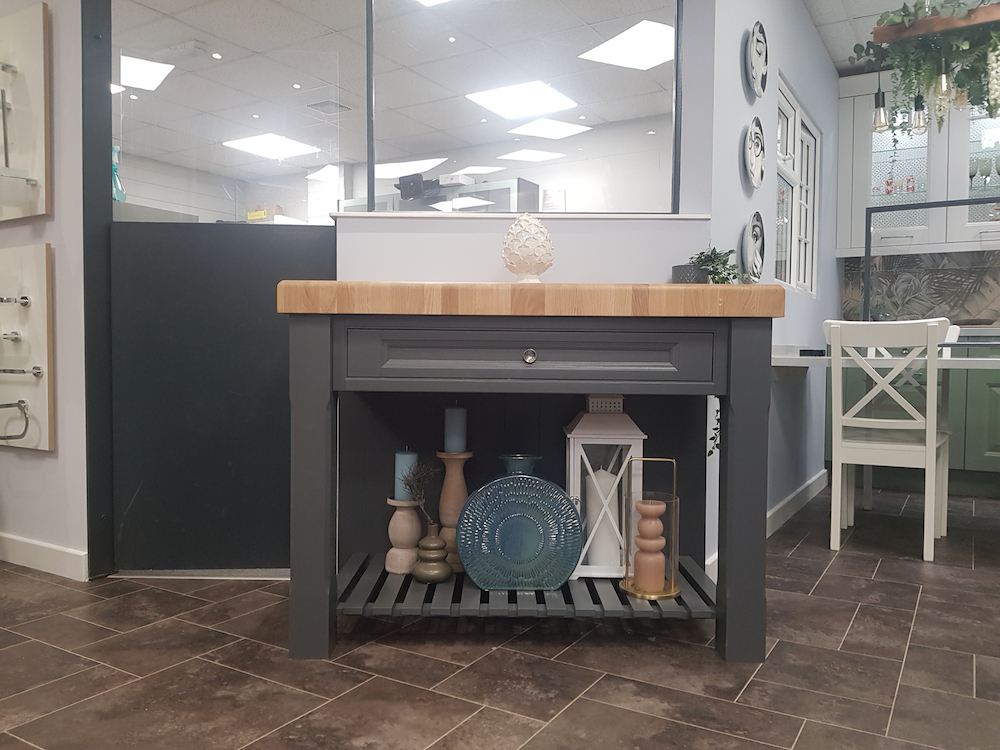 Customise a Kitchen as Unique as Your Home
Each collection range offers 20 beautiful shades to suit your taste and colour palate. Whether you wish to install an airy and bright gleaming white kitchen or a classy and stylish midnight blue, the choice is entirely yours. Each of the 20 colours can also be found in their paint range, which will help you tie the room seamlessly with beautiful elegance.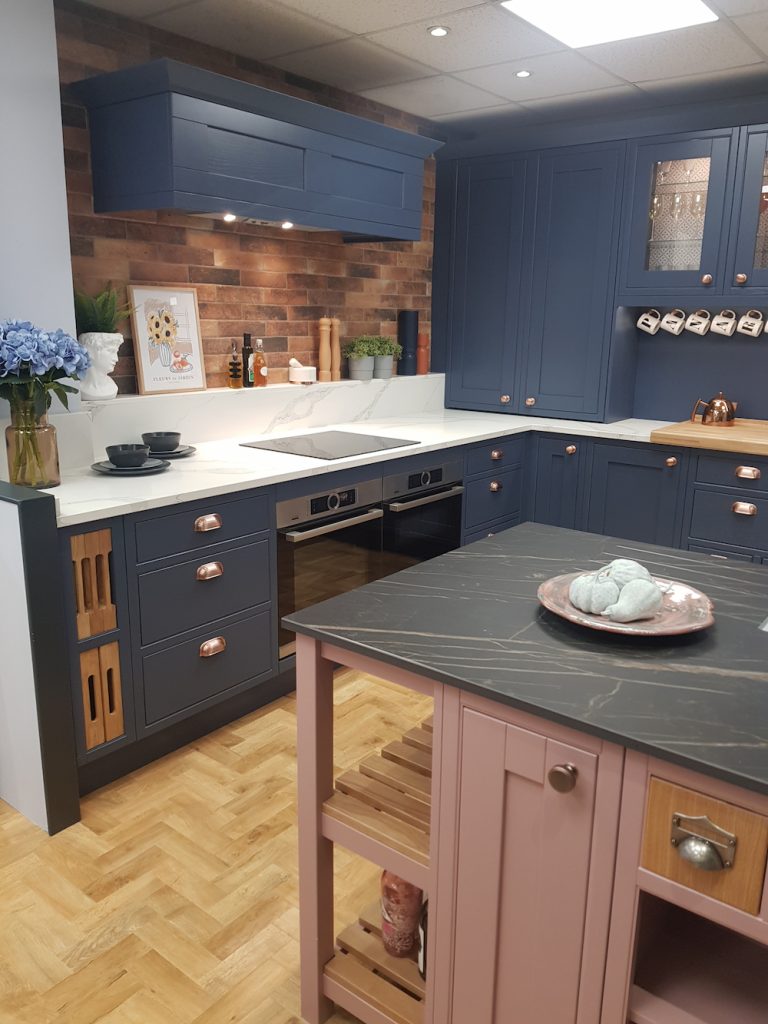 The customising doesn't stop there. Showcasing their attention to detail, Laura Ashley makes sure each kitchen offers a unique finishing touch with an array of handles, locks and hinges in various materials, including:
Chrome and pewter
Stainless steel
Brushed nickel
Copper
Oak and walnut
Black satin
You can also choose from a vast selection of splashbacks for your kitchens. Once again, there are many distinctive styles to choose from to ensure your kitchen is one of a kind. There are plain options for a more contemporary aesthetic. Additionally, you could select an incredible patterned splashback to keep up with the tremendous classic brilliance theme from Laura Ashley.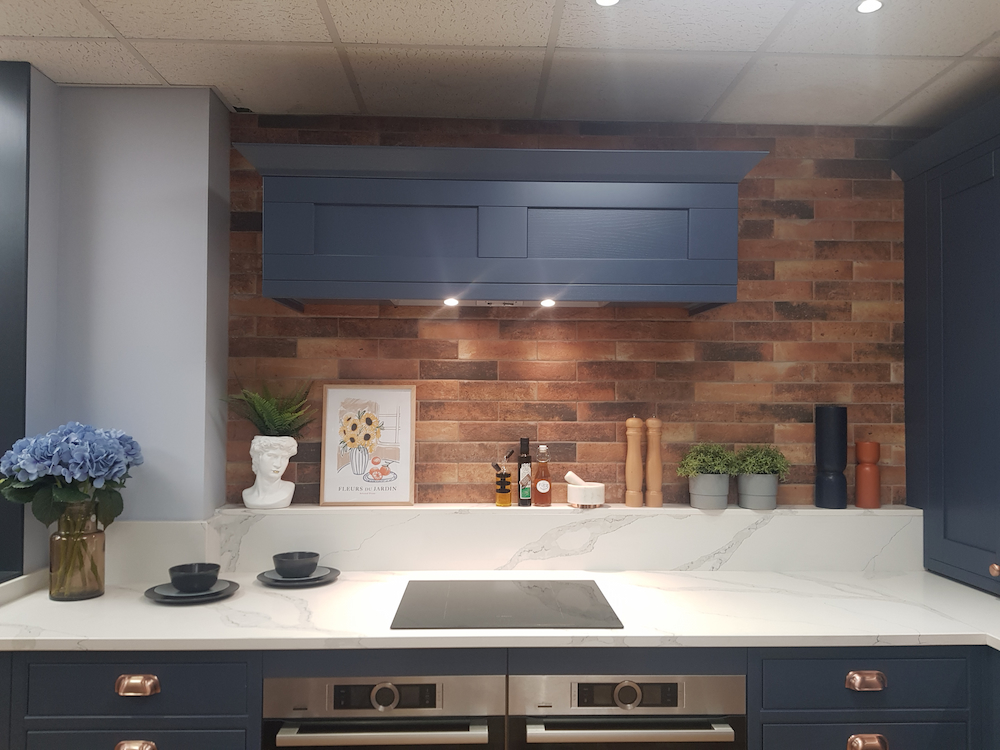 Bespoke and Beautiful Bedrooms and More
Laura Ashley doesn't just stop at the kitchen. You can implement their beautiful collection throughout your home with their stunning range of fitted furniture and made-to-measure bedroom storage.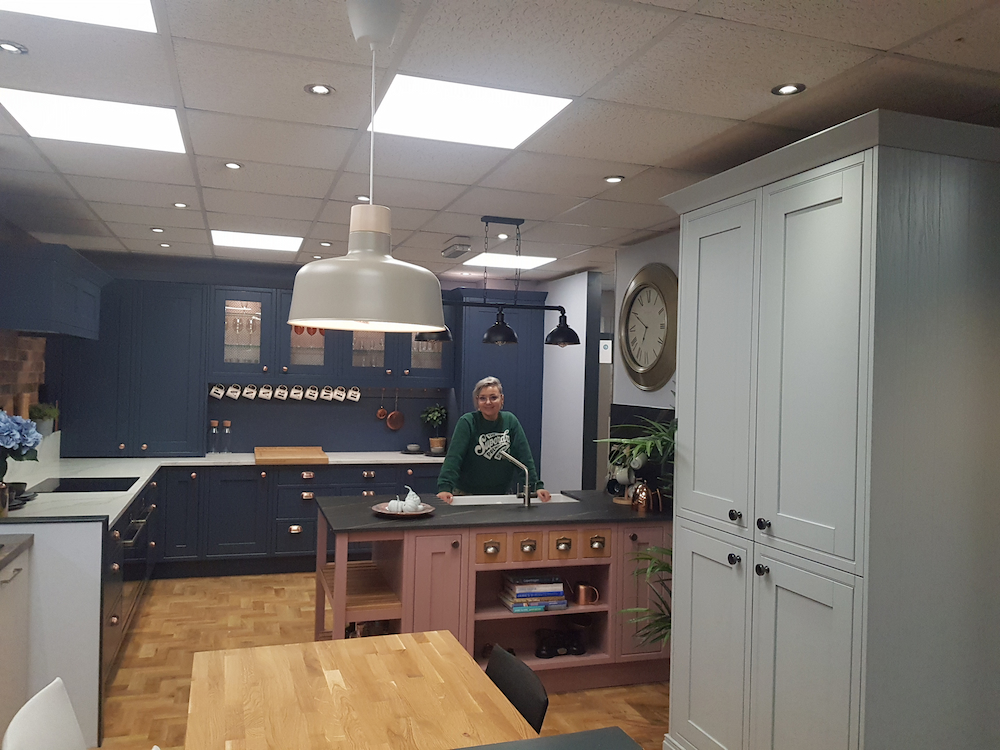 Once again, Laura Ashley provides hardwearing and elegance with their materials to bring traditional beauty to most rooms. Whether it is a bedroom, boot room or utility room, with their excellent colour options, beautiful finishes and help from our skilled joiners and fitters, your home could be the showstopper of the street.
Why Panararmer Chooses Laura Ashley
As mentioned, there are many reasons we love working with Laura Ashley. Still, the most important reason we have chosen to dedicate a large portion of our showroom to the brand is the seamless way Laura Ashley connects tradition to modern living. It provides a space for everything a modern family requires without compromising on beauty. Each range offers storage solutions for optimal organisation, allowing you to uphold that minimalistic aesthetic in a stylish and refined design.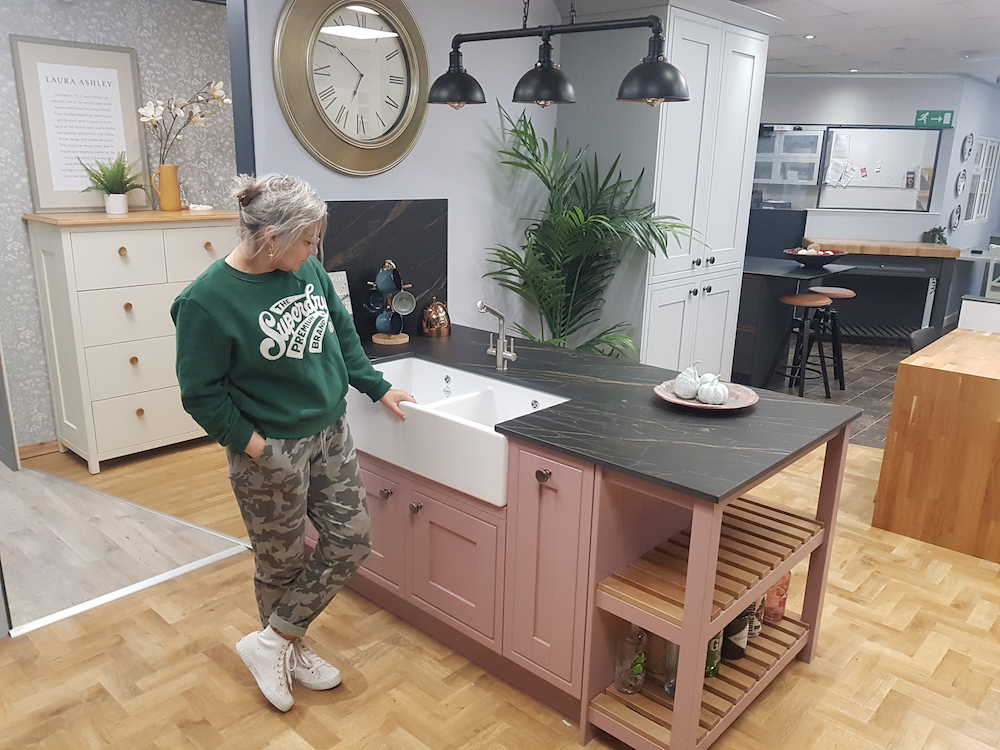 Another reason we love the brand is the quality of the materials it offers. Kitchens often see the most traffic and have many uses, from socialising, cooking, baking and general gatherings. A kitchen that will cope with all this use is essential to any home. Thanks to natural wood, excellent craftsmanship and attention to intricate details, you can rely on a Laura Ashley kitchen to provide durability like no other.
Experience the Laura Ashley Collection in Person
Our new Laura Ashley ranges are showcased within our full kitchen and bedroom showroom in Leasgill, Cumbria. Here you will find not only our luxury made-to-measure kitchens and bedrooms but an excellent selection of bathrooms on show too.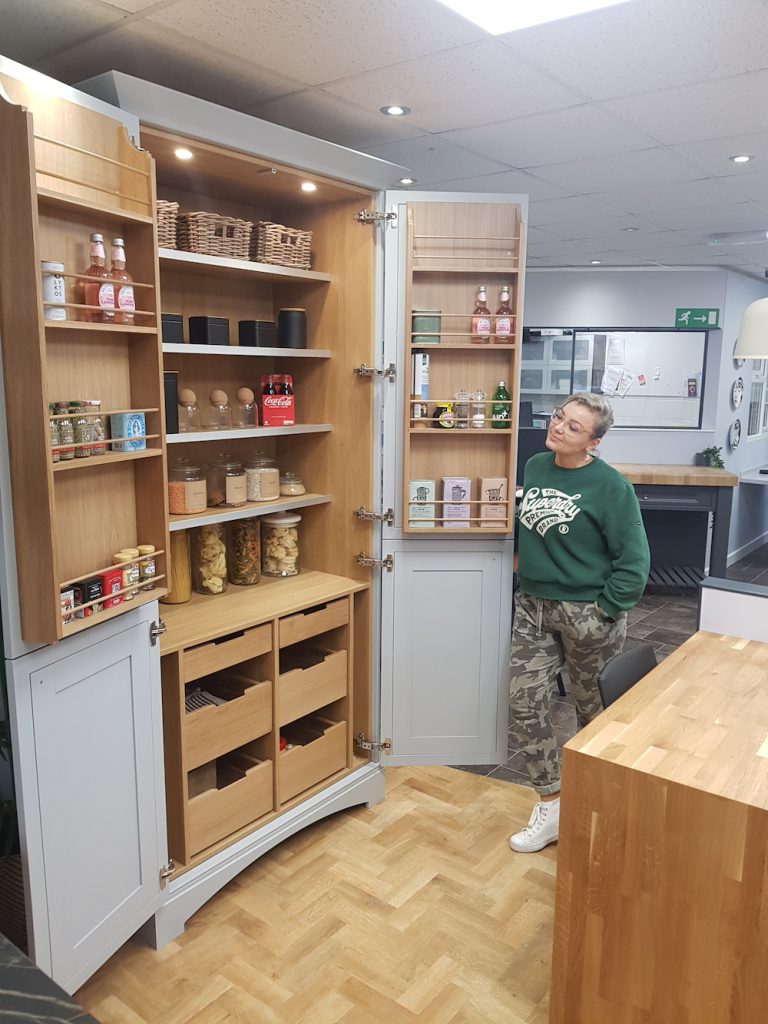 Suppose you are inspired by our indulgent images and want to see all of our kitchen, bathroom and fitted furniture collections. In that case, you can visit us within our opening hours which are below. Alternatively, you can request a call back to book an appointment and speak with one of our consultants to get started on adding the eloquent Laura Ashley collection to your home.
Showroom Opening Hours
Mon: 09:00 – 17:00
Tue: 09:00 – 19:00 (by appointment)
Wed: 09:00 – 17:00
Thu: 09:00 – 17:00
Fri: 09:00 – 17:00
Sat: 09:00 – 13:00
Sun: Closed