Thanks to COVID-19, more and more people have given up going to the office in favour of working from home. As a result, you will be spending far more time in your home office, and perhaps you've noticed that it just isn't quite up to scratch. While you may not have minded how basic and underwhelming the space was when you were only using it sporadically at the weekends, now that it's become your permanent base you are probably starting to think that it could really do with a design overhaul.
Fortunately, Panararmer is here to help. We have everything you need to help you transform that office space into a functional, comfortable workspace. To get you started, here's a look at some fantastic interior design ideas that you could use to make the office of your dreams.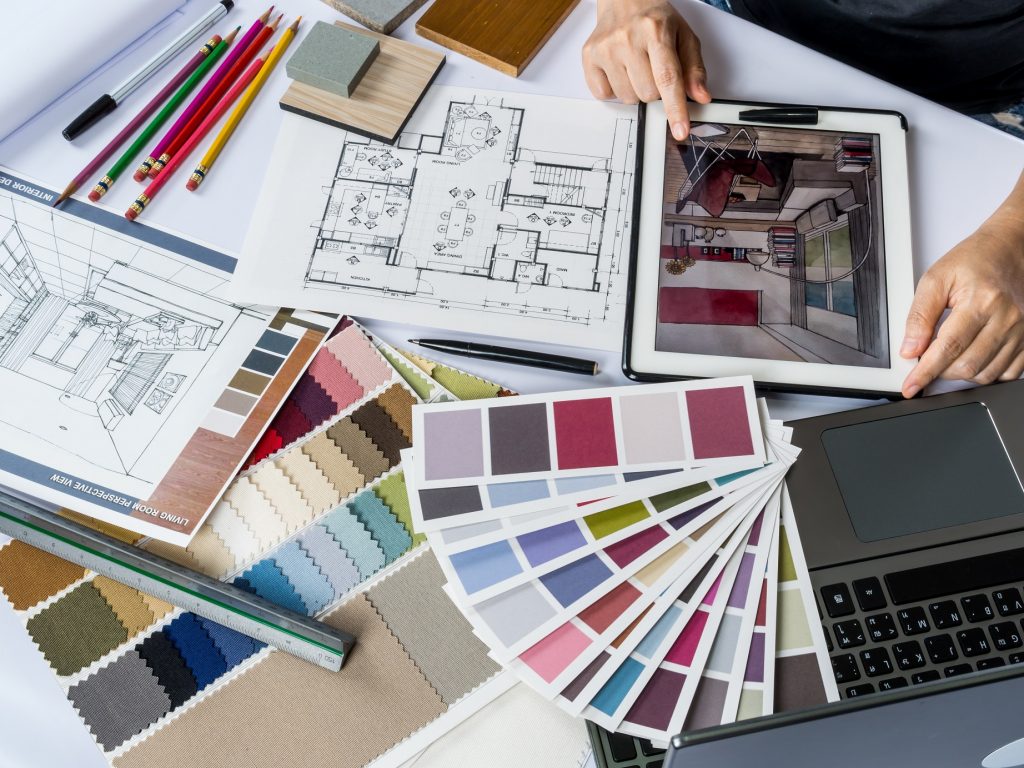 A Minimalist Workspace  
A minimalist style is perfect for a home office space. This neat and organised way of constructing your workspace will significantly help your concentration levels and leave you with no cluttered distractions to interrupt your workflow. A cluttered space can clutter the mind, so if you find that you often get distracted while working from home, a minimalist style could be just what you need to create a productive workspace free from distractions.
Consider a wall-mounted desk that will leave plenty of floor room of free space, clear of desk legs. Keep the desk clear of too many items, so it maintains that simple aesthetic, that means no stacks of paper or pots of pens, just your computer screen and a lamp; streamlining the desktop will help keep distractions at bay.
If you need a little more clutter in your life, but you still want to maintain that minimalist look, consider a bureau instead of a typical desk. When you're done with the working day, simply pack the desk away and close the lid, keeping the room looking clean and tidy.
Minimalist style is all about clean lines and muted colours, with plenty of storage space to keeping everything out of the way. Black and wood tones can create a wonderfully clean tone, and furniture with ample storage space like sliding door box shelves can help keep the room from looking cluttered.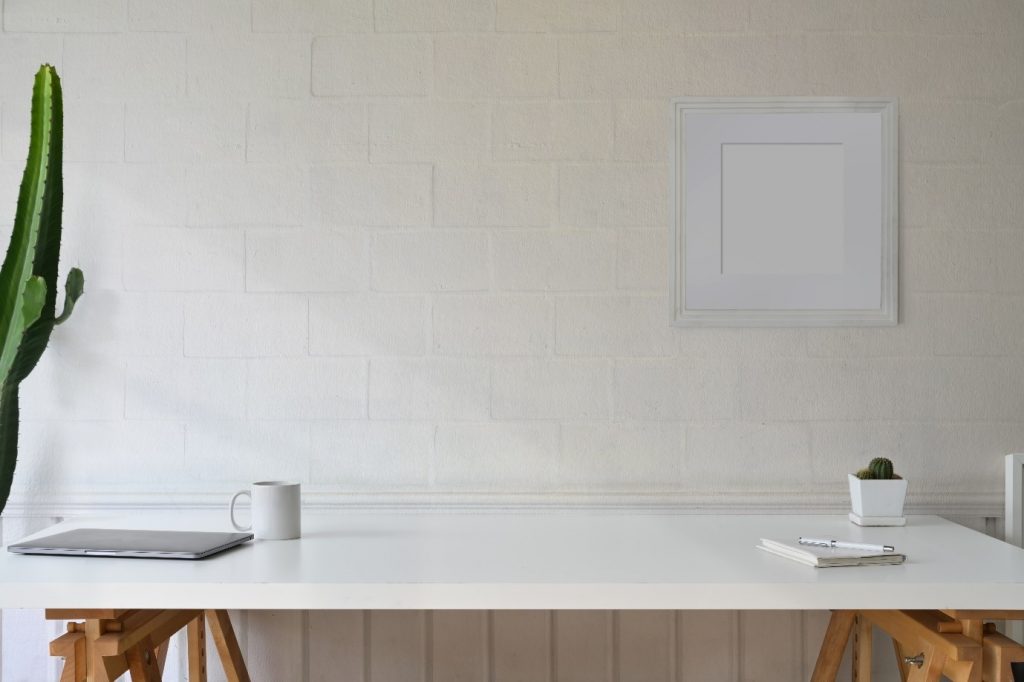 Vintage and Retro
Vintage-looking furniture pieces can help you feel like you're stepping back in time. There is something so charming and pleasant about an old-fashioned style for a home office. While most people prefer contemporary styles for the likes of kitchens and bedrooms, the home office is undoubtedly a place where you can indulge in those retro interior design styles; it's a space just for you after all.
Classic designs include furniture with curved lines and elegant details, such as desk drawers with intricately designed handles. Cute, vintage style wallpaper, lace curtains and chic, natural wood furniture can all be utilised to create a truly beautiful, period-style office.
The desk should be the star of the show, proudly stood in the middle of the office in a defined area, perhaps on top of a statement rug. A shelving unit with clean lines will help you store your papers and other important work-related items. When picking accessories, old, shabby, yet cute designs are the best to create that vintage look. Wall decorations are also crucial; you can really get creative with photos and newspaper cuttings. Let your imagination go wild.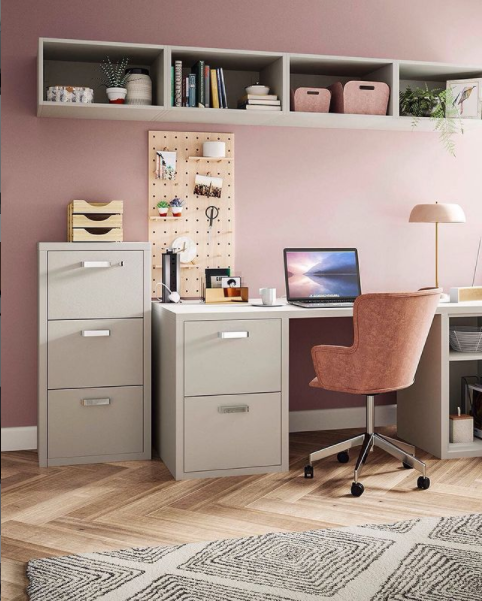 Clean and Bright
A clean and bright space can be really inspiring to your workday. Make your workspace feel airy and bright with a heavy use of white to let the sunlight shine through. This is an incredibly useful interior design technique if your office space is in a room with small or limited windows. White walls and furniture can help the little sunlight work more effectively in the room, bouncing off the surfaces and allowing the space to look bright and clean.
All-white spaces can be truly inspiring, helping to clear the mind for a productive workday. Consider a white desk and desk chair, paired with a wooden floor in a light colour. Or even consider a glass-topped desk to help the light shine through.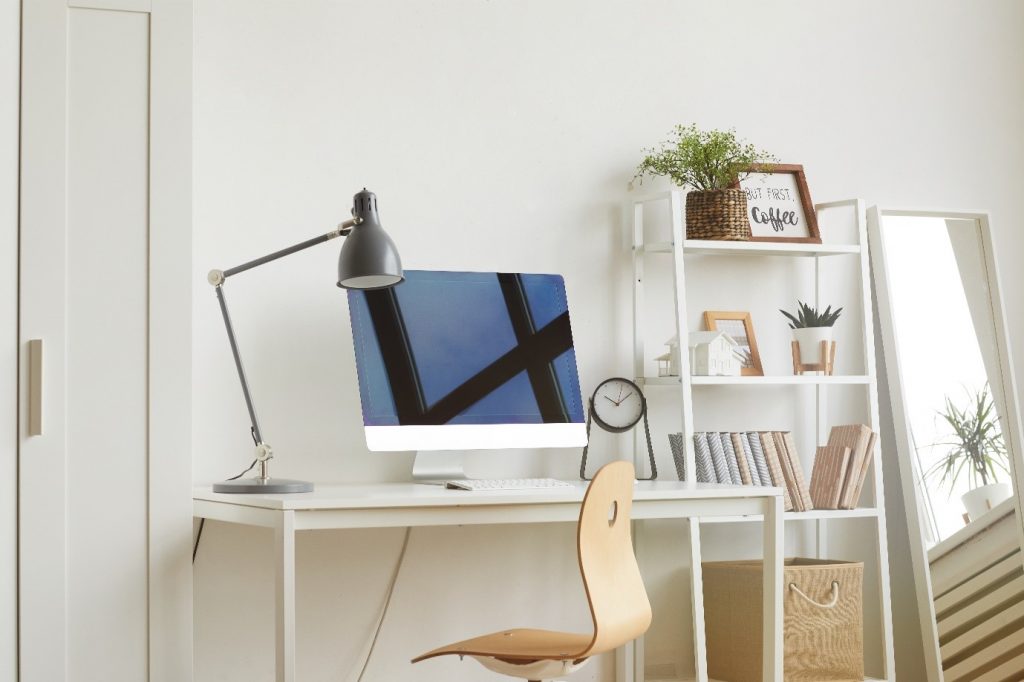 A Splash of Colour
Even if you've chosen to go minimalist or clean and bright, don't forget to add a little splash of colour into the mix. A bright pop of colour can help inspire your mind when you're working, aiding your creativity.
Colour can be added in many ways, in the form of a few accessories, a jazzy lampshade or even an accent wall in front of your desktop. Too much colour can create a distracting environment, but when used sparingly in the right way, a splash of colour can really bring out the character in your home office.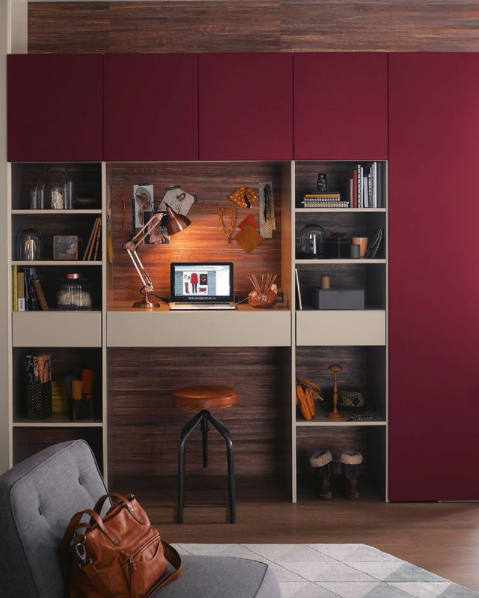 We hope that this has given you some ideas for how you can create your dream office at home. At Panararmer, we can help you strike the perfect balance of comfort and professionalism in your home office, giving you that ideal space to work in during the day and leave behind when the working day is done.
If you want to transform your office space, you can find home office furniture in Cumbria at Panararmer. Visit our showroom today or call us for a quote.