Here at Panararmer, it's fair to say that bathroom design is one of our specialisms. Creating beautiful spaces made with you in mind, we understand exactly how to bring to life your perfect interior aesthetic.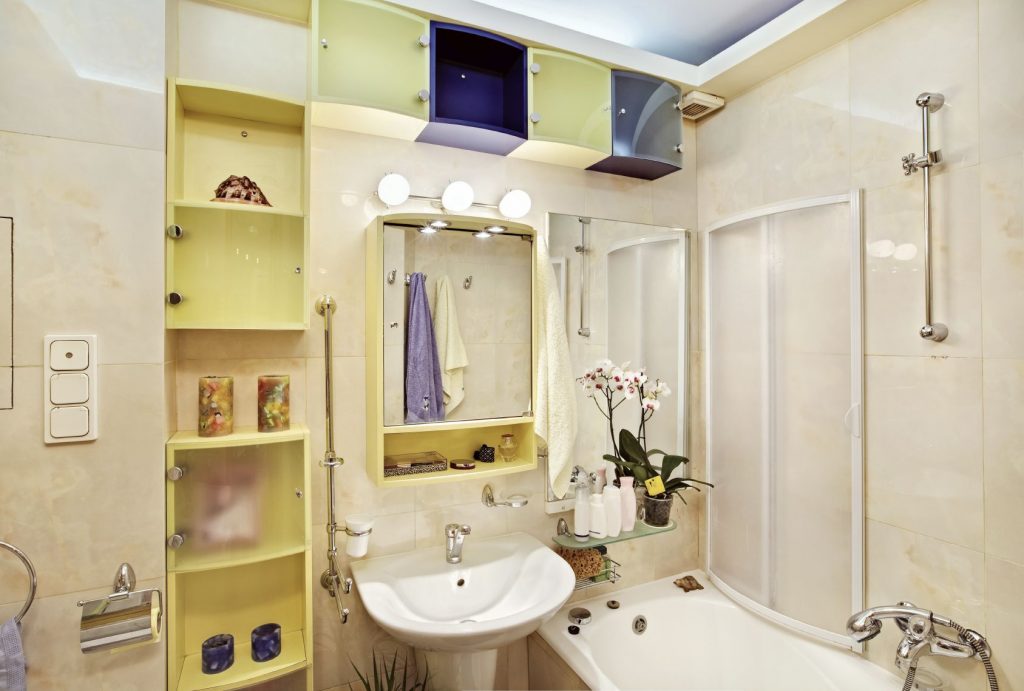 With winter now wrapping us in its cold embrace, there are lots of people who are ready for a change, and it's a busy time of year for us. Many of our clients have a warm and cosy haven as their ideal: a room where they can slip into a steaming bath and relax after a long day at work and a chilly commute home.
Luckily, we have lots of insider tips and tricks to help them achieve this. From the minor to the major, here's what we suggest for those hoping to revamp their bathroom and turn it into the perfect refuge from the cold days of winter…
1: Think About Your Lighting
One way to create a warm and welcoming ambience is by choosing soft, golden lighting. Avoid the cool sterility of bright white hues in favour of slightly amber tones – ones that remind you of candlelight and roaring fires. Ideally, you want these to create small pools of illumination without lighting up the room as a whole, so carefully placed spotlights that can be brought up or down according to your whims are a perfect choice. Scented candles are a great way to complete the effect, especially ones with a festive aroma.
2: Change Your Colour Scheme
Colour has a marked effect on the aesthetic of a room, so if you're aiming for warm and welcoming, it's time to step away from cool shades like pale blue and bright white. Instead, opt for something softer and richer, such as vanilla, terracotta, or even a rich, deep red if you're feeling brave. If you don't want too dramatic a transformation, then simply add a few accessories in keeping with your festive colour scheme and leave your walls and furnishings as they are.
3: Choose Wooden Furnishings
Wooden furnishings are another great way to warm up a room. Conjuring images of log cabins and roaring fires, they can be incorporated into your bathroom styling as much or as little as you like. Some people might want to go the whole hog and swap out their plastic or metal shelves and cabinets to get a completely new style, whilst others may wish to just add an accessory or two whilst sticking with their original aesthetic.
4: Invest In The Thickest, Fluffiest Towels You Can Find
Our final suggestion is simple but effective: invest in some new and fantastically thick and fluffy towels. Christmas colours of rich red, forest green, and soft cream are best style-wise, but the effect is the same regardless – that lovely, cosy feeling you'll get when you step out of the bath or shower and wrap yourself up in one. If you want to buy a nice towelling dressing gown to hang on the back of the door too, even better.
If you're ready to make your bathroom better and more beautiful this winter, why not contact us today? Here at Panararmer we provide high quality  bathrooms in Carnforth. We're certain that our expert team of designers will be able to create exactly the sort of space you want.