Many modern homes do not set aside much space for the humble kitchen; this might be fine if you're used to getting in the door and bunging a ready meal in the microwave every night, but keen cooks need a well-designed, organised space in which to work their magic. Luckily, building your kitchen from scratch is the perfect opportunity to maximise your use of space so that your cosy kitchen still has plenty of room for cooking up a storm.

Plan your Storage Space in Advance
When you're planning in your kitchen cupboards and units, think carefully about what each space will be used for. If you've got a lot of big appliances like blenders and fryers that get used regularly, make sure you've got lots of easily accessible spaces that they'll fit into. Consider your worktop space, too: don't forget that daily-use appliances like the microwave, kettle, and toaster will sit out on the worktop, taking up valuable food prep space, so design your kitchen with this in mind.
Build Upwards and Outwards
Don't forget that what you lack in floor space you can make up for in ceiling height. Build shelves upwards to utilise all the wall space you've got for extra food and equipment storage. Open shelving units are a great place to store jars and tins of biscuits, pulses, dried fruit, nuts, and herbs - perfect for that rustic country kitchen chic. And don't worry if you're not very tall, just get yourself a step stool.
You could also explore 'fold out' options, such as fold-out kitchen tables which can be put folded down against a wall when not in use; if you've not got space for a dining table but don't fancy eating in the living room, a fold-out kitchen table is a sound investment.
Take Advantage of the Benefits of a Small Kitchen
There are surprise surprise, a few advantages to having a small kitchen. Less floor space means that your walls - and thus, your kitchen worktops - are closer together, which can make cooking at speed a lot easier. If you've space, designing two sets of worktops which run opposite each other down either side of a galley kitchen can make a small kitchen very spacious indeed. Running out of worktop space? Just turn around and there you are.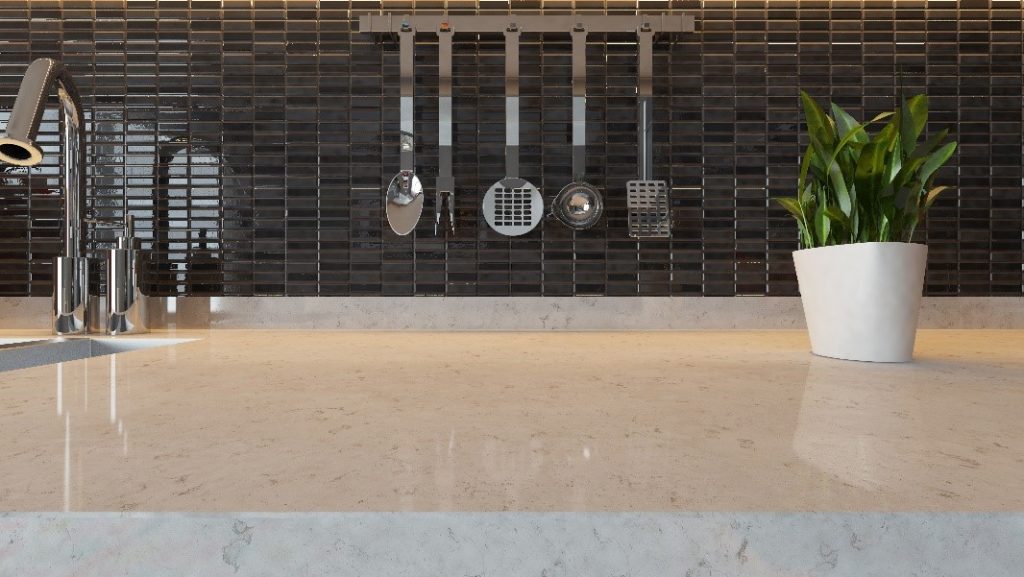 Don't Underestimate the Importance of Good Lighting
Good lighting may only be cosmetic, but it can go a long way towards making a small kitchen feel a lot more spacious. By utilising spotlights and ensuring your lights are fitted with high-watt LED bulbs, you can make your quaint cooking space feel bright, airy, and roomy even on the dullest of days.
Hopefully this has given you some food for thought about how to make the most of even the smallest kitchen spaces. For expert advice on the design and construction of sleek, spacious kitchens in Carnforth, please don't hesitate to get in touch with us at Panararmer.