Small spaces can make us feel like we are limited in terms of our design choices. But when you have a small bathroom, there are plenty of creative ways to make it look bigger with clever designs that do not involve knocking through a wall and building an extension.
With some simple colour choices and carefully picked tiles, you can give your bathroom a larger feel even in the tiniest of spaces. Here are some of the renovations and interior design choices you can employ to make your small bathroom look bigger.
Light and Bright Colours
When picking the colours for your bathroom, you can choose to focus on colours that will open up the space and give it that large feel. The best colour choice for opening up the room is light, bright colours. Choose a neutral palette like whites and creams or warm hues like a soft mint-green or powder blue. Bright colours will help reflect light from windows or light fixtures, and the more light present in a room will better open up the space and give the illusion of a bigger bathroom.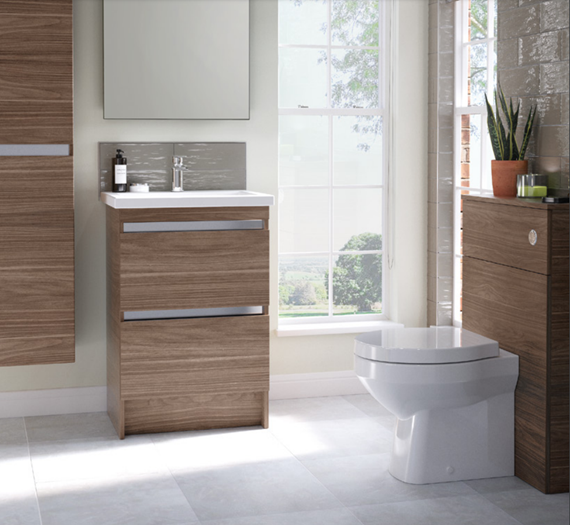 Mirrored Walls
Mirrors are perfect for creating space, as they both help to reflect light into the space and reflect the entire bathroom back at you. When you cleverly utilise mirrors, you can really open the space and give the appearance of a bigger bathroom.
The best use of mirrors is to go with an entire mirrored wall, which can be mounted above the sink. This not only provides you with a large mirrored surface for practical reasons but will go a long way to giving your bathroom the appearance of being a bigger space.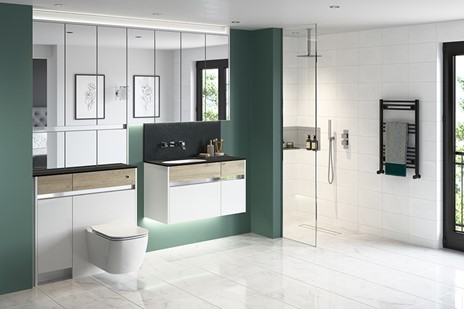 Glass Shower Door
Showers can take up a lot of space in a bathroom, and when you have an enclosed space with a shower curtain, this can make your bathroom look much smaller. Open up your shower space with a glass door, letting you see right through it every time you enter the room so all the space can be seen. You may even opt to remove the shower door entirely and opt for a wet room to help open up the space.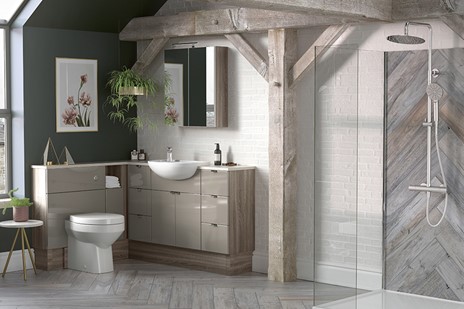 Large Tiles
Small, intricate tiles can make a space appear smaller. Consider large format tiles in a neutral tone for your bathroom floor to help make the space seem more airy and light, giving it a more spacious appearance.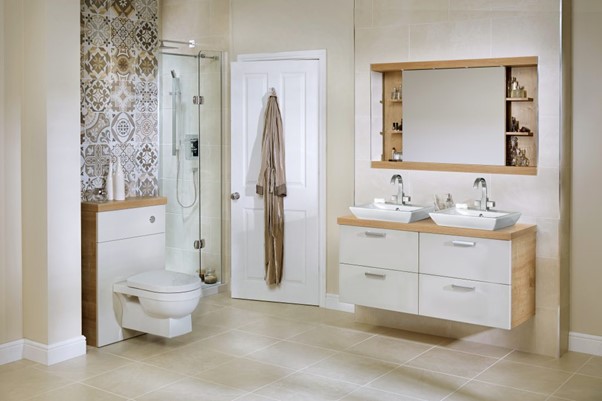 High Gloss Paint
If you are painting your bathroom, consider a paint with a high gloss finish. This will better reflect the light and give your bathroom an airy feel, giving the illusion of more space. High gloss paint can provide a stunning look to a room, and it is easy to wipe down, making it an ideal choice for a bathroom.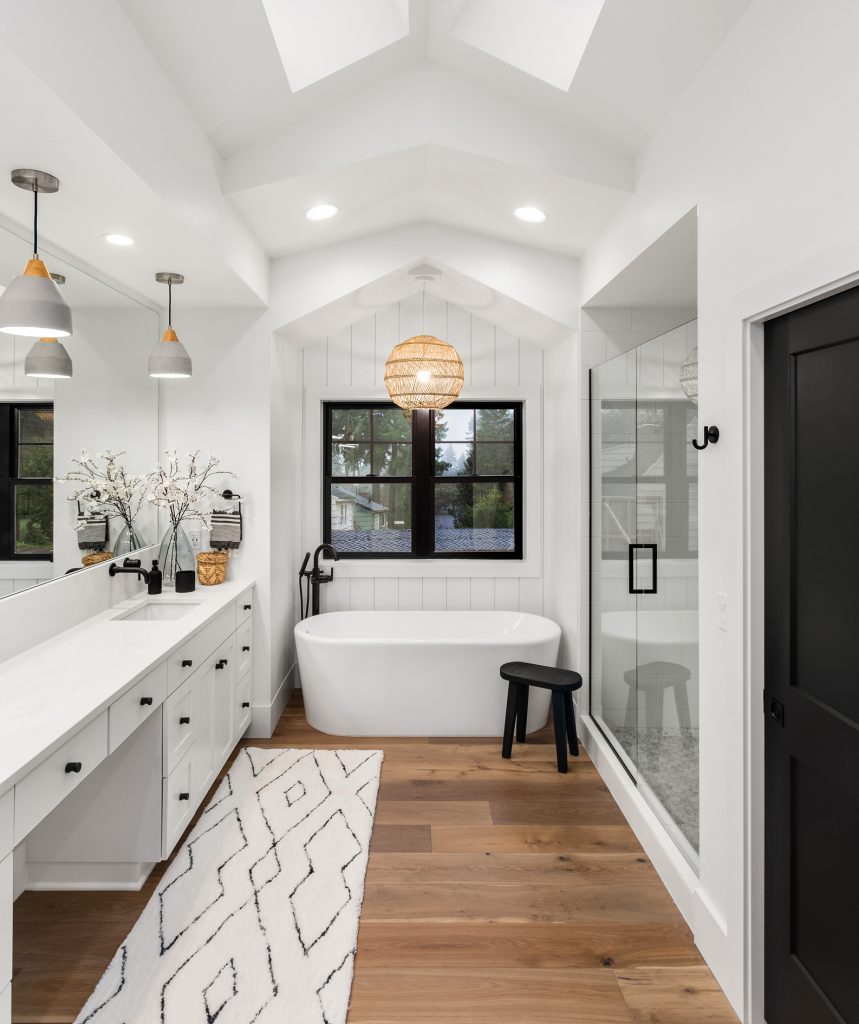 Extend Tiles into the Shower
When choosing tiles for your bathroom, consider extending the pattern from the floor or wall into the shower itself. By using tiles in this cohesive way, the unbroken lines will add more depth to the space. The extended surface from wall and floor to shower will make your entire bathroom seem larger.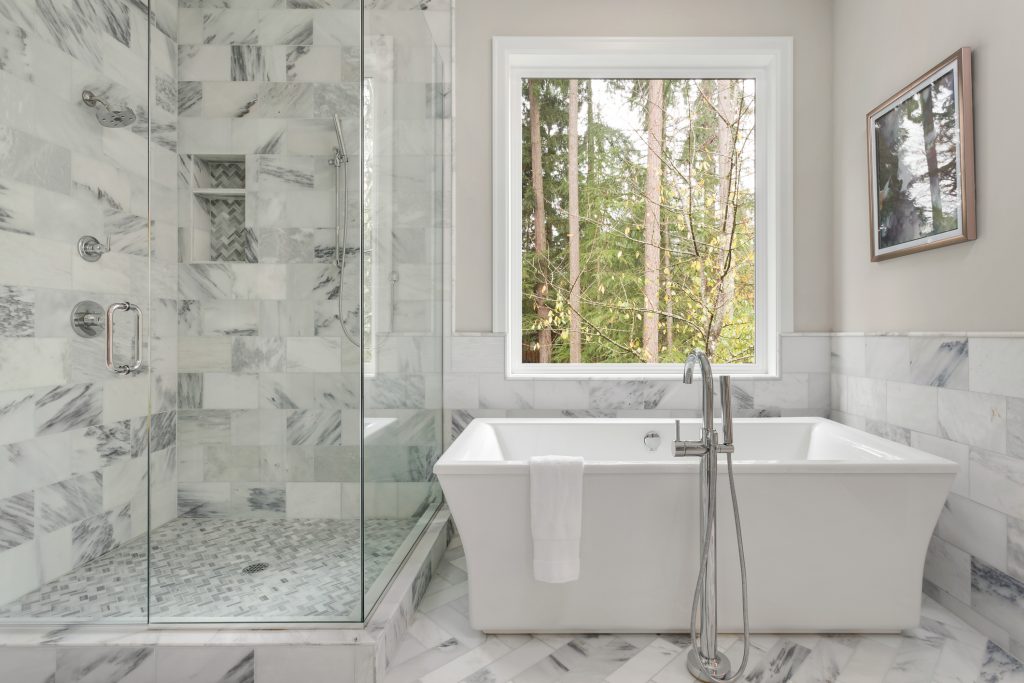 Replace the Bath with a Shower
Showers are great space savers, taking up much less room than bathtubs. If you find you do not bathe very often, you might want to consider removing the bath completely and replacing it with a stand-alone shower. Without a bath, your bathroom will instantly have more space to work with.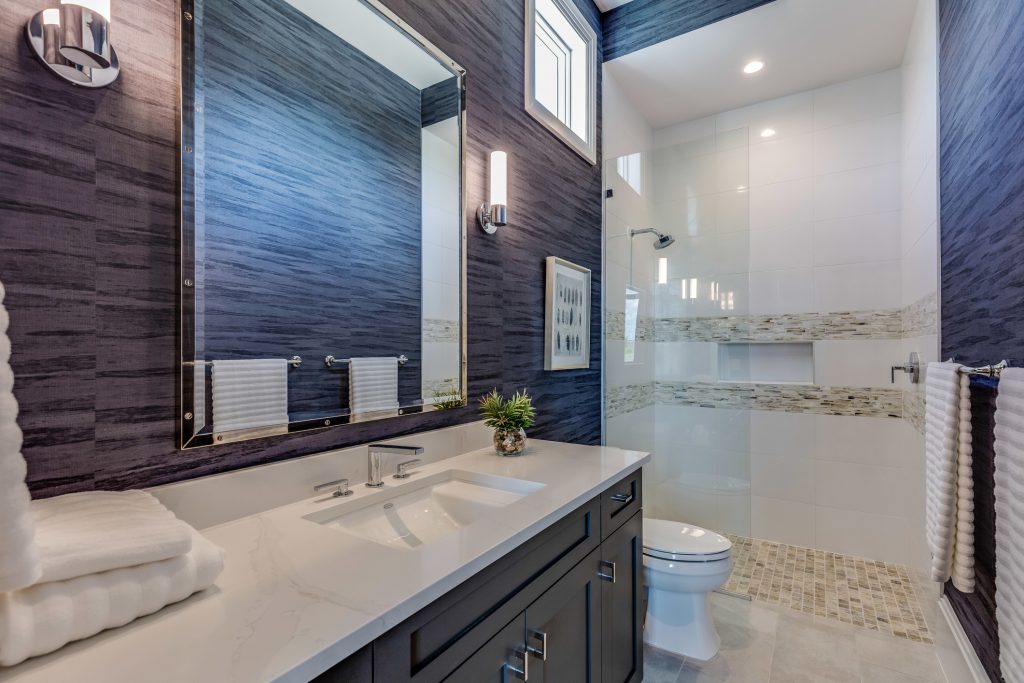 Creative Storage for Space
One of the reasons bathrooms can become small-looking and cluttered is the items that need to be stored inside. From cleaning products to shower gels, bathrooms quickly pile up with things that can make the space look much smaller.
Implement some clever storage solutions to hold your belongings, keeping them out of the way. Consider a shelf in the shower for all your soaps and bottles or even a shower alcove installed in the wall. Ledges are great ways to create space in a bathroom and can hold your mirror, toothbrushes and other items. They can also be installed up high for items needed less frequently, like a first aid kit or extra cleaning supplies.
Consider a door hanging rail for towels, so they do not take up too much space on shelves or wall rails, and under the sink storage for other items. With a few simple storage solutions, you can maximise your bathroom space.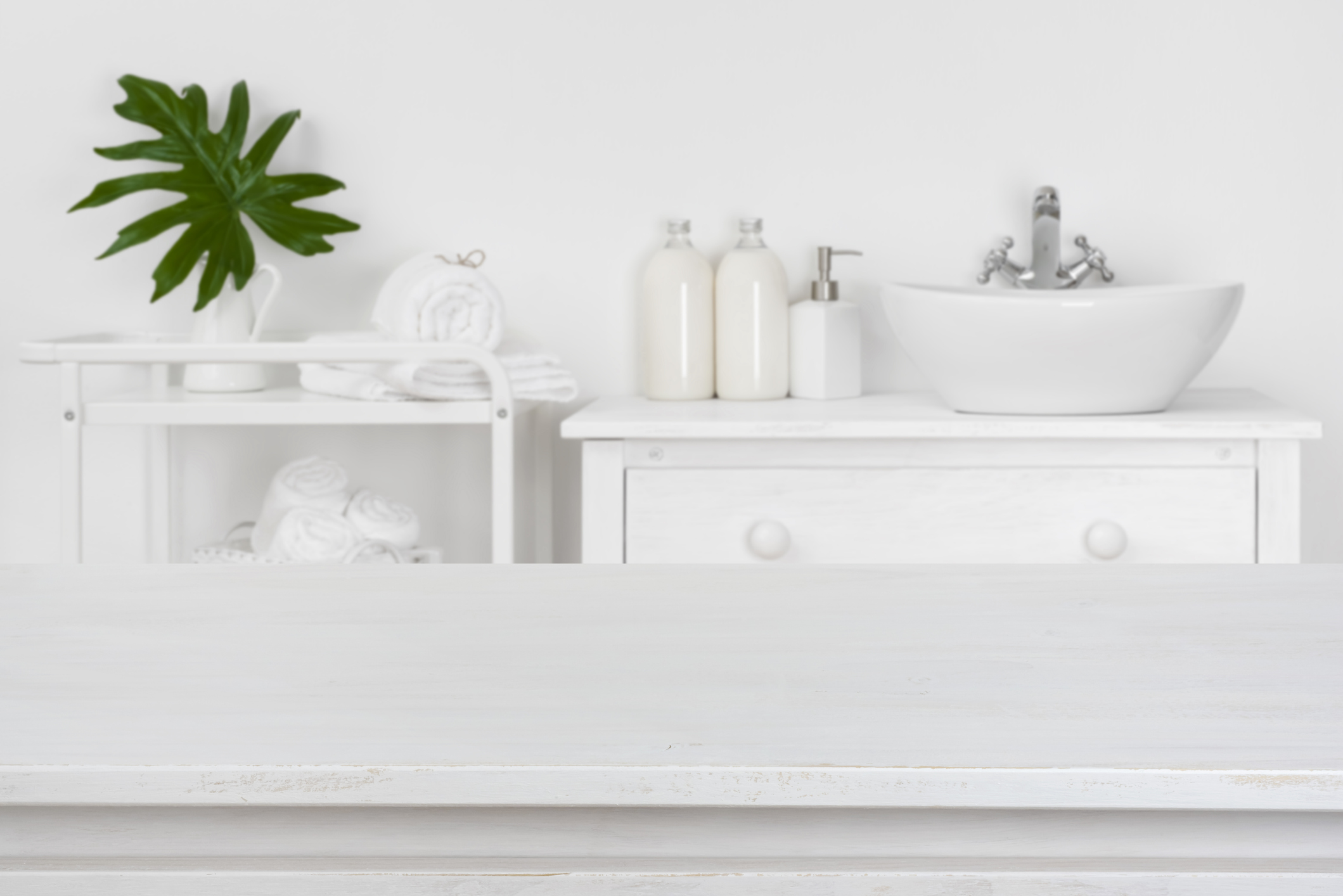 Compact Pieces
One of the ways bathrooms can look very small is by using pieces that are large and cramming them in together, removing all the floor space. Consider opting for more compact designs that will fit nicely into the space, such as floating sinks. These compact designs will leave you with plenty of room in your bathroom, giving it a much more open, larger feel.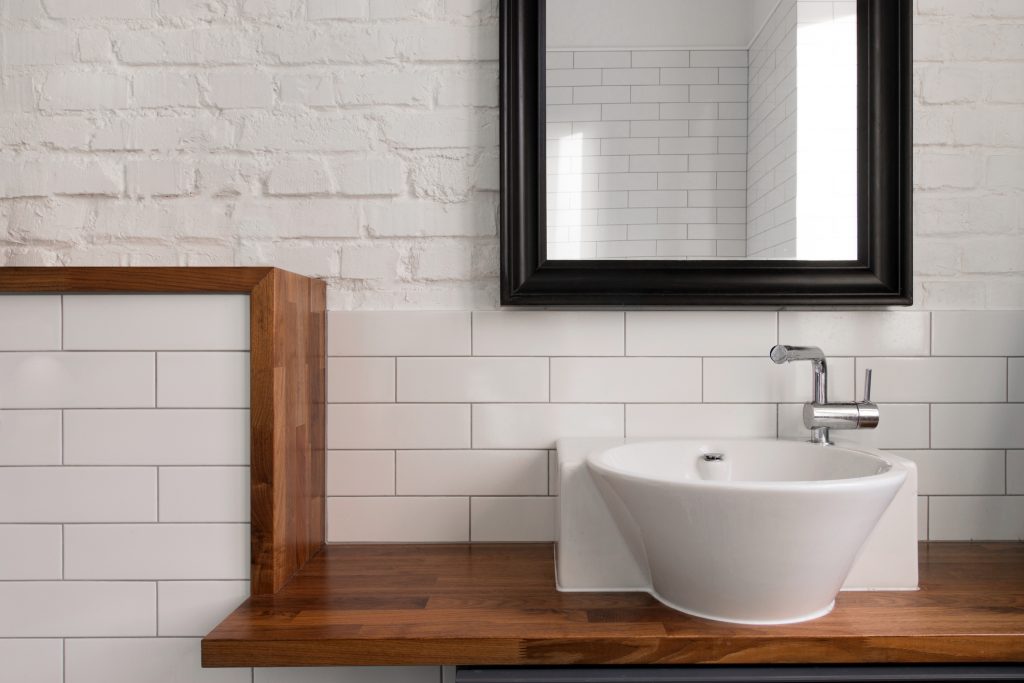 We hope these ideas have inspired you to give your bathroom the update it needs. At Panararmer, we can provide you with a full bathroom service, from design all the way through to installation. If you're looking for bathrooms in Lancaster, contact us today.