As the weather brightens, the signs of warmer weather show summer is clearly on its way. It is a wonderful time when the nights are shorter, meaning the evenings can be filled with more than a cosy night under the blankets. Gardens are filled with the sound of children playing, and local parks are overflowing with many relaxing under the warm summer sun. It really is the most beautiful time of year.
However, with all the magnificent sun and shorter nights comes the age-old issue of getting a good night's sleep. Unlike many places abroad, houses in the UK are not entirely built for extreme heat, and in most homes, the bedroom can feel like a furnace within heatwaves. So how do you combat the stuffy, overheated bedroom during the summer?
Cool With Colour
Although it may not feel it, having the right colour within your room can help keep it cool. Darker colours, such as brown and black, absorb the heat, whereas the lighter shades reflect the heat, thus making your room cooler. If you are looking for some cooling colours to help instil a feeling of freshness, then mint, sky blue, duck egg and pale purple will help to give your room a bit of colour whilst exploring the feeling of coolness.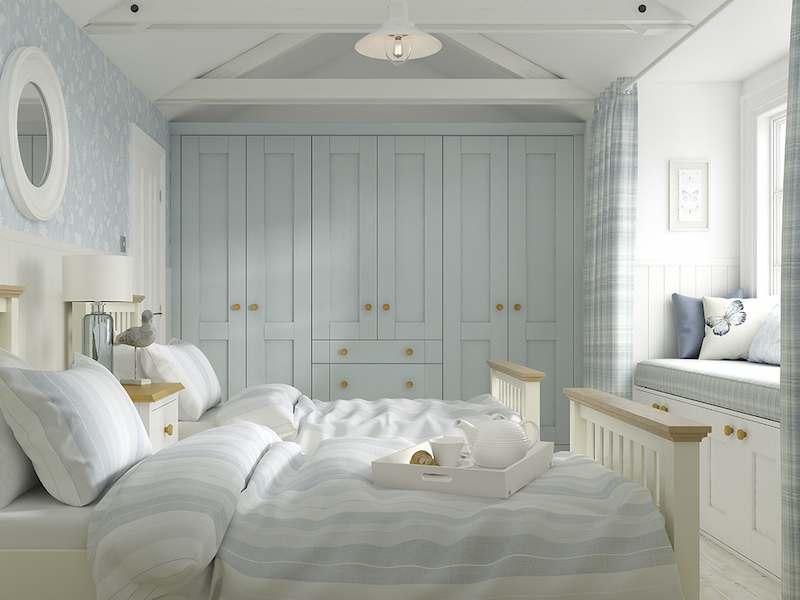 These lighter shades of colour connotate the imagery of sky, seas and snow, all parts of nature that reflect the feeling of serenity and the calmness required for a peaceful night of sleep. They are also ideal for rooms on the smaller side because of their reflective properties of natural light, which open up the room and let in as much light as possible.
Declutter Your Summer
Research has proven that a messy and cluttered room can impact an individual's sleep, so having a light and airy room is ideal for getting the rest you need. Take some time to declutter your space before summer. Identify what doesn't belong in your room, organise your drawers and wardrobes, discard those winter clothes and fill them with a bright and cheerful summer wardrobe. Get rid of those clutter magnets, like reading nooks that don't get used and back of the door hooks ladened with big winter coats. Get them vacuum-packed away and give your room the sense of serenity you deserve.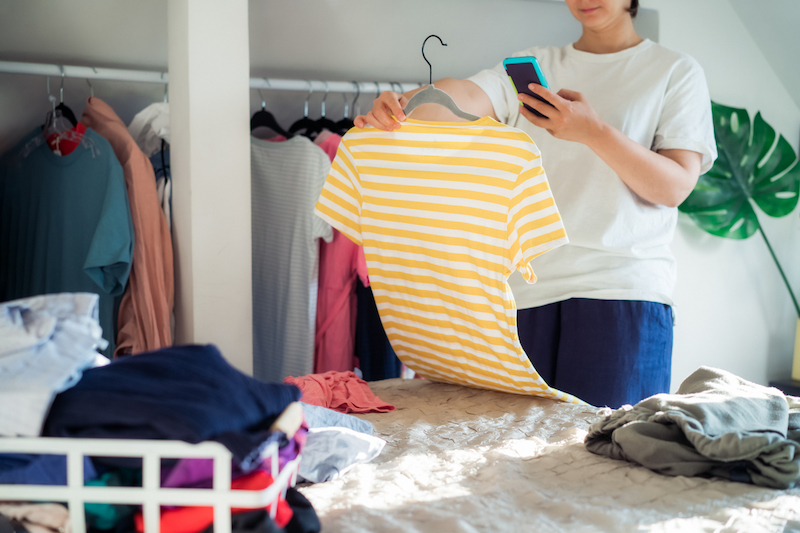 Having less clutter within your bedroom also gives you less to maintain. Whilst the sunshine coming through the window looks incredibly inviting, it also highlights dust. With less clutter, surface cleaning is much easier. After all, with beautiful weather, who wants to be inside cleaning?
Hide Any On Show Clutter
Whilst all efforts can be made to reduce the clutter within your harmonious bedroom, often we don't quite have enough storage for all our essential items. However, are you sure you are making the most of your available space? If not, consider redesigning your bedroom with made to measure bedroom furniture.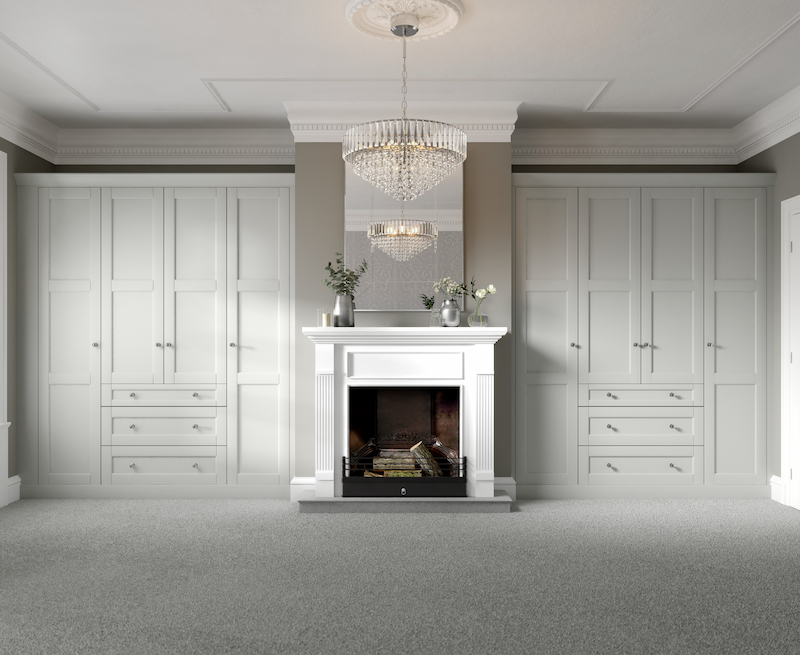 Built-in storage can be made completely bespoke. That area above your wardrobe no longer needs to be wasted space – transform this part of your room with floor to ceiling wardrobes. This gives you plenty of room for all those shoes and bags that will no longer need dusting to get out.
Match it to your colour scheme with a vast range of finishes or modernise with sliding mirrored doors. They also make ideal solutions for smaller bedrooms; sliding doors take up less space, and their mirrored qualities help reflect natural light even further.
Where There's a Window, There's Warmth
Whilst natural light helps improve the room's ambience during heatwaves and warmer months, it can be reasonably problematic. The more windows you have, the more opportunities for heat to pour in from the sun. To help reduce this, there are several options for window coverings, from low-cost solutions to more luxurious prices.
Double Glazing – Although double glazing is mainly promoted for trapping the heat inside during winter, it prevents as much heat from seeping in during summer. If you have single glazed windows, consider upgrading them to keep those rays out. We provide high-quality window replacements in Kendal and the surrounding areas.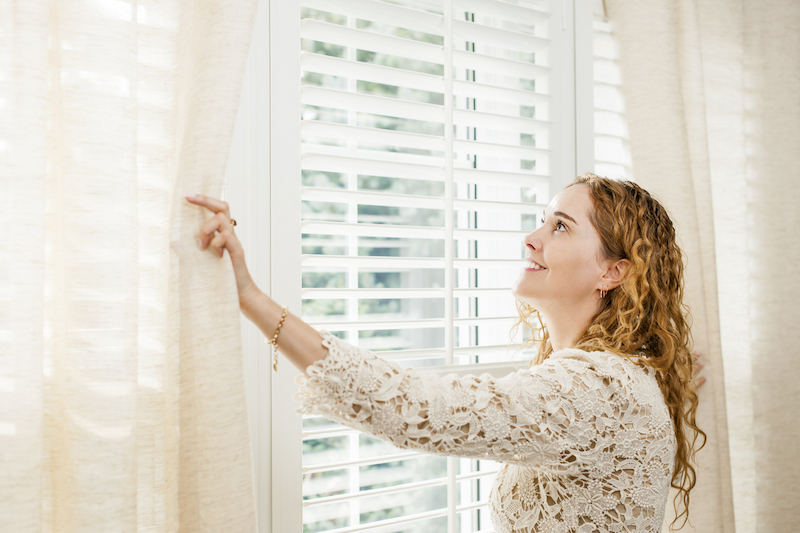 Blinds and Drapes - If you have double glazing already doing its job, consider installing some coverings to help keep the heat at bay. From linen drapes to blackout blinds, they can cost as little as you need, or you can spend that little bit more to get excellent quality. Either way, it is an extra feature to keep you cool throughout the summer.
Accessories and Features to Keep Cool
If you are still tossing and turning to get a good night's sleep, there are plenty of accessories on the market that keep you cool. Each year we see fans selling out across the retailers. While these are good, ensure you are not just circulating the hot air. Investing in a cool air conditioning unit can reduce the warmth of the atmosphere and filter it for better air quality.
Did you know that introducing plants can also help lower the temperature of a room? During their photosynthesis process, they absorb the warm air to encourage the output of clean oxygen, giving you a better quality of air and providing a natural element to your décor.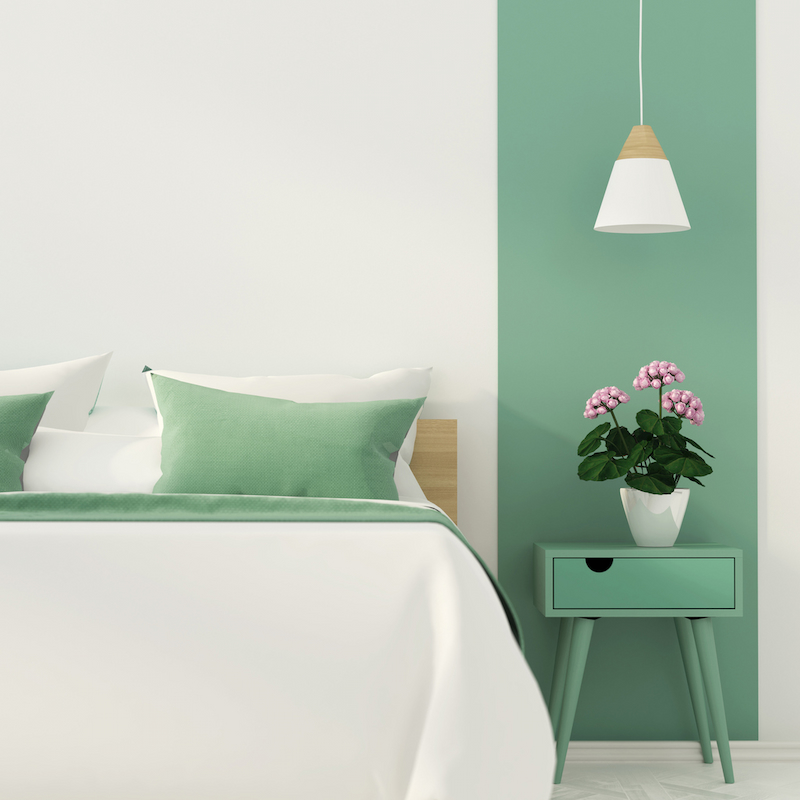 Suppose you would like some inspiration for renovating your bedroom in time for summer. In that case, we offer exceptional fitted bedroom furniture in Lancaster and the South Lakes, including the stunning Laura Ashley collection. Feel free to visit our showroom in Milnthorpe to view our beautiful furniture ranges in person.