Are you renovating a tired bathroom, making improvements or installing a brand-new suite? Choosing a new bathroom is exciting, but it can be challenging too, especially if you're not entirely sure how to approach it.
Here at Panararmer, we're experts in quality bathroom installations. Not only do we provide specialist advice, but we can also design and fit your new bath or shower room with ease – this way, you're sure to get the bathroom you've always envisioned.
Take a look at how to pick the best suite for your home and what we can do for you.
Choose the Right Style for You
Bathrooms are all different, so selecting a style is the first thing you should do. Do you want it to match your country-style décor? Are you looking for a minimalist room? Or do you like the look of contemporary bathrooms? You can even make it different from the rest of your home to really make a statement.
There are many options to choose from, and your new bathroom can easily be customised to your preferences. Once you've decided on a style, you'll find it easier to choose everything else, from the colours to the furnishings.
As bathroom fitters in Cumbria, we can help no matter the style you pick. We can strip your old bathroom, update your plumbing and wiring, tile (or re-tile) your bathroom and decorate it to your exact specifications.
How Much Space Do You Have?
Another thing to consider before buying a new suite is your available space. Knowing the measurements of the room and understanding what will and won't fit from the get-go will narrow down your choices. For example, freestanding baths often need more space so, if you also want a shower, you may need to combine the two instead.
The shower doors are also important to keep in mind. If you lack space, your best choice is likely a sliding door instead of a hinged one. You may be able to get a double sink if you have enough space as well – or even a big mirror. But you may need a wall-mounted basin to create more floor space if your bathroom is tiny.
It all depends on the space you have, but if you're not sure whether it's enough for that Victorian bath you've been eyeing, talk to us, we'll be happy to advise.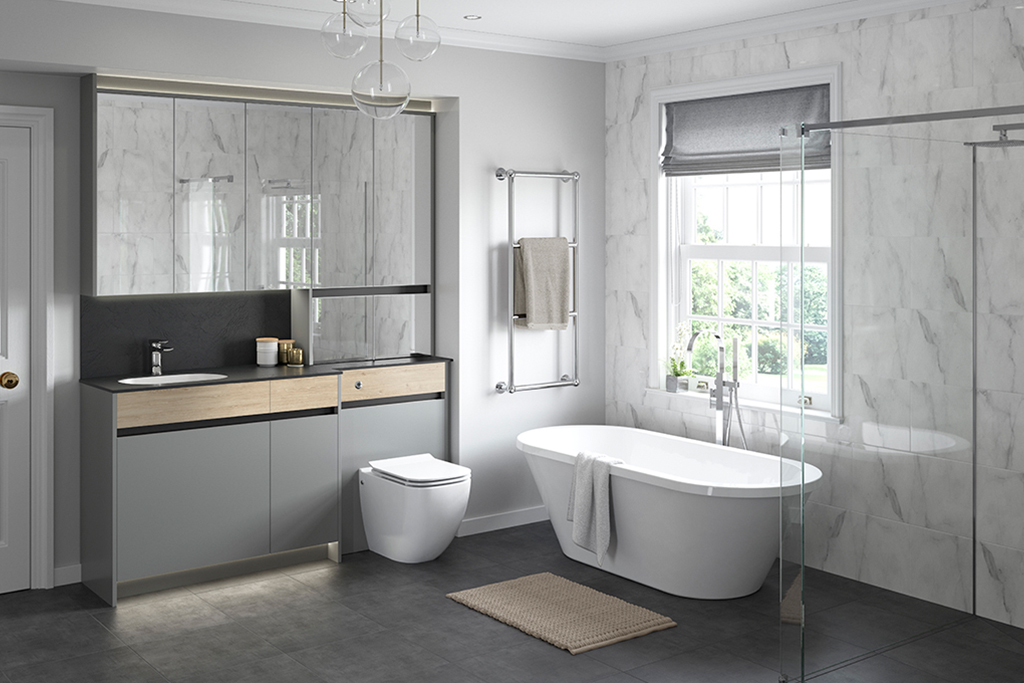 Think About Your Requirements
Do you live alone or have a big family? Do you own a home or a flat? These are important questions that can impact your new bathroom suite since you'll have to account for the size of your family too. A wet room may not be the best idea if you've got small kids, although it can be a great choice for an ageing family member.
You may also want to think about the future. You might live with just your partner at the moment, but if you're going to have children later on, you should consider that when buying a new suite – will you need a large bath or a vanity unit?
The same is true if you're planning on selling your property a few years down the line, so, when choosing the suite, think about what will make it easier to sell.
Also, Panararmer can adapt and create bathrooms fit for people with mobility issues, which means you don't have to compromise on your vision.
Pick the Right Position for Your Suite
You should also consider the right places to put your toilet, bath or shower, from both a functional and aesthetic perspective. Make sure you're leaving all the necessary space for fixtures like a towel rail, bathroom accessories and even plants you want to add to the room.
The sink should be near the toilet as well, for example, and if you're planning on adding cabinets, make sure they won't be in the way of your shower stall.
Choose the Right Units
When buying the shower, bath, toilet or basin, you should probably pick units from the same range or collection unless you want to make a bold statement with mismatched pieces. You'll be spoilt for choice with Panararmer – we have several ranges to choose from, including Carron Baths, Utopia, Vado Brassware and Kudos Shower Enclosures.
Regarding the bath, think about who will be using it most; maybe you want to soak after a long day at work, or perhaps you need a big enough unit to bathe your young kids. These factors can help you more easily come to a decision. If you want to create a contemporary, luxurious feel in the bathroom, opt for a large bathtub and even a rainfall showerhead.
Basins also come in different styles, sizes and colours, so you won't have any issues choosing the right one for your bathroom. Make sure to choose a durable material that is also easy to clean, such as ceramic.
If you want a modern aesthetic or are short on space, toilets can be fitted in the wall to hide your pipework, or you could opt for exposed pipework if you're after a more traditional, country-style décor. You can pick a soft-close toilet seat too if you prefer.
Again, if you find yourself overwhelmed by the sheer volume of choices, get in touch with Panararmer to see how we can help.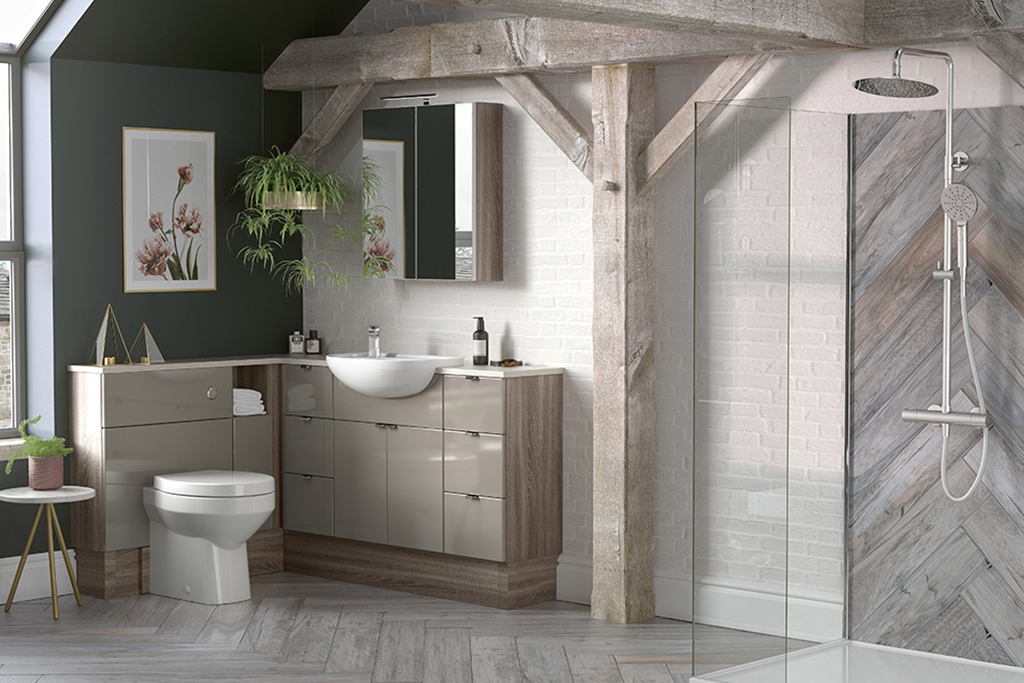 Interested in a new bathroom suite or any other home improvements in Cumbria? Speak to us today, and we'll be happy to discuss your project – and help you get the stylish bathrooms in Kendal and other locations you always wanted.