Unless you've been hiding away from any TV, internet-connected device or national newspaper, it's hard not to have come across the TV show - The Great British Bake Off. It quickly became the nation's favourite cooking show, with over 12 million fans tuning in for the series. Due to this, millions of people began turning to cooking in their spare time, spending hours in the kitchen recreating some of the delicacies from the show.
As leaders in providing bespoke kitchens in Cumbria, we saw many clients realise that the right oven is essential to re-creating these masterpieces as part of their kitchen designs. So, if you wish to give your kitchen a new life, we thought we'd introduce you to the many choices you can make when choosing a new oven for your kitchen, including the innovative ovens featured on the show.
The Great British Bake Off: An Impact on Home Baking
The Great British Bake Off, a beloved show that's part baking competition, part national empathy test, has sparked baking trends nationwide and has even reached other countries worldwide. Its contestants, armed with nothing but their creativity, technical skills, and a selection of ovens, produce awe-inspiring bakes. The show is compelling proof of how a high-quality oven can transform a baking hobby into a parade of show-stopping desserts. It's inspired many to consider their kitchen appliances, home ingredients and equipment seriously.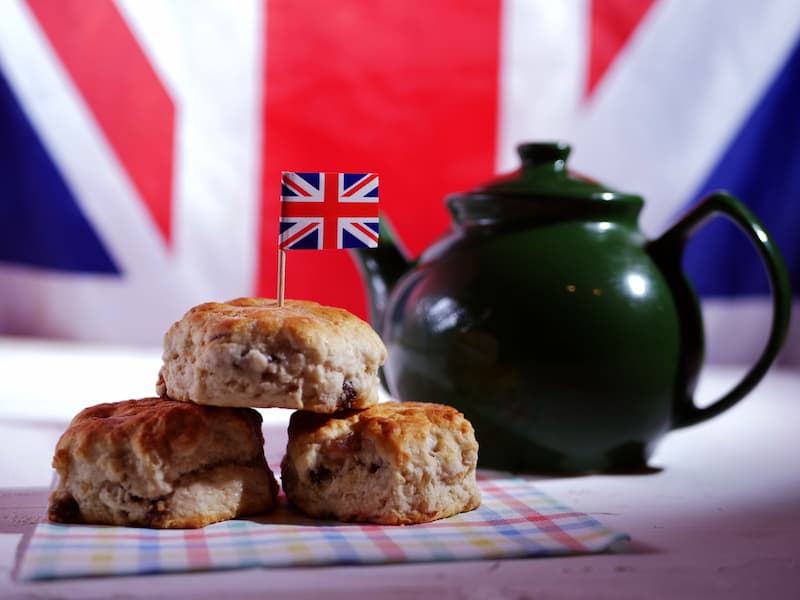 The online grocer Ocado reported a 300% increase in demand for brown sugar over Bake Off's nine-week span in 2014. In 2015, the sales of baking trays at Waitrose went up a tremendous 881% in the run-up to the first episode, and almonds, a featured ingredient in the series, increased by more than 76%. So, it is safe to assume The Great British Bake Off has significantly impacted how many decided to spend more time in the kitchen.
Baking Essentials: The Importance of a Good Oven
As the leaders in home improvements in the South Lakes area, we know the kitchen is the heart of your home – culinary experiments unfold, families congregate, and memories are moulded. The oven holds a central place in this hub of all things food. For baking enthusiasts, a good oven is not just an appliance – it's a catalyst that turns humble ingredients into delicious, heart-warming British bakes.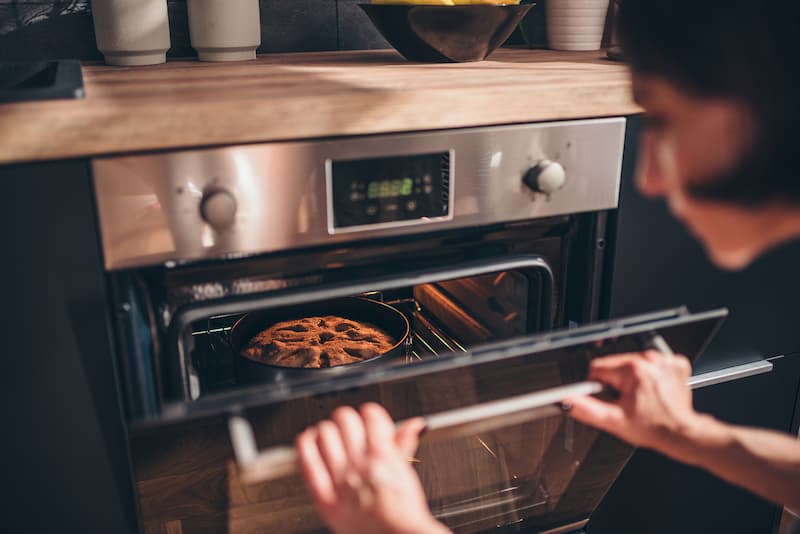 Whilst getting the right ingredients is an important step, having an oven that performs, provides the internal space you need and is consistent with its output is crucial. There are many elements to consider when looking for a new oven, including size, freestanding or integrated, fuel source and style. When choosing your oven, you can speak with our design team, who will help you find the perfect one to go with the likes of your new Laura Ashley fitted kitchen.
A Guide to Oven Types: Convection, Gas, and Electric Ovens
Understanding which types of ovens are available is important when considering upgrading as part of your kitchen re-design. The first thing to choose is which type of fuel source is best for your oven needs.
Convection Ovens
Convection ovens, often called fan-assisted ovens, use a fan and exhaust system to circulate hot air, offering even, speedy cooking. Renowned for its efficiency, a convection oven cooks 25% faster than conventional ovens due to distributing the heat evenly. It provides a more uniform baking experience — ideal for maintaining a consistent temperature throughout the oven. These ovens can be either gas or electric.
Non-Convectional Gas Ovens
Gas ovens heat up instantly, and quick temperature control is ideal for a baking marathon of various creations. They're more cost-efficient to run than their electric counterparts and generate a moist environment, preventing your dishes and delicacies from drying out. However, they require a gas line installation and might have temperature variations, creating potential hotspots if no fan is circulating the air.
Electric Ovens
Popular for their user-friendly operation, electric ovens ensure an evenly warm environment that bakes your goods to perfection. They're ideal for anyone with a penchant for precise, consistent baking. Installation is easy. All they require is an electrical outlet installed in an easy-to-access location. The downside to these ovens is the time they take to bake compared to gas and convection ovens. Still, they provide a more even temperature control than non-convectional gas ovens and often have a cheaper initial upfront cost.
Ovens Used in The Great British Bake Off
The Great British Bake Off show uses the NEFF Slide&Hide® oven for its many advantages and versatility for different bakes. This oven is specifically designed to provide unimpeded access to the oven interior, making it easier and safer to baste, taste, and monitor your dishes. The Slide&Hide® is the oven's defining feature.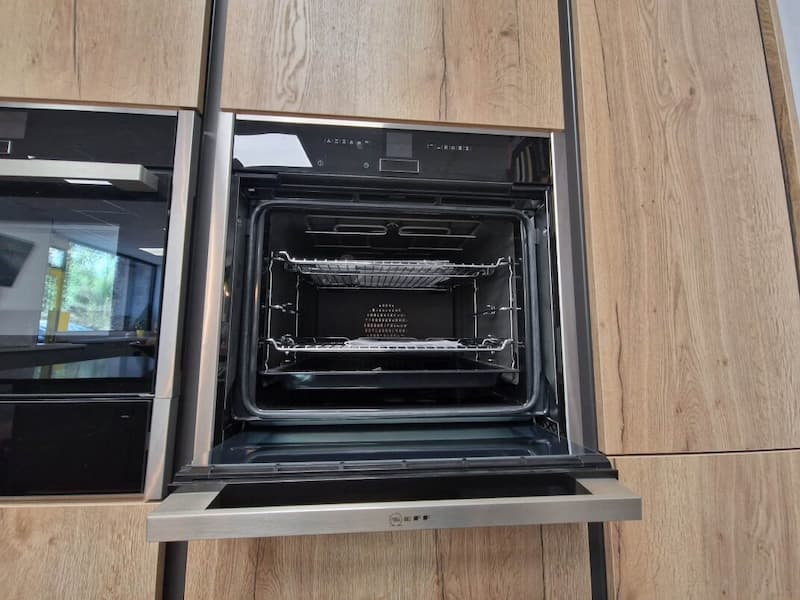 It's the only fully retractable oven door available in the market. This patented design allows the oven door to tuck seamlessly underneath the oven cavity, eliminating any obstruction and risk of contact burns. It also features the NEFF's CircoTherm® hot air system, allowing simultaneous baking and roasting on up to four levels. This oven has many other smart features, making it ideal for any pastry chef or novice baker.
Tips for Finding the Perfect Oven for Your Kitchen
Selecting an oven is a personal, crucial decision – it must complement your cooking style, kitchen space, and budget. Here are a few expert tips:
Evaluate your needs: Are you a macaron maven or a chocolate cake champion? Your baking preference influences your oven choice.
Consider your kitchen space: Measure your kitchen to find an oven that fits comfortably and complements your interiors.
Be mindful of the budget and running costs: While gas ovens might have higher upfront costs, their operational expenses are lower than electric ovens.
Trust in reliable brands: Brands like Neff, Bosch, or AEG have consistently performed. At Panararmer, we only work with brands we know we can trust, so if you are deciding on a new oven as part of your kitchen design, we can help.
Look for useful features: Self-cleaning, dual-fuel options, and safety features could prove immensely valuable.
Get a Show-Stopping Kitchen With Panararmer
If you spend countless hours with your oven, turning out beautiful bakes that bring you and your loved ones joyfully. Therefore, selecting a companion that enhances your skills, suits your style and delivers reliably is essential. At Panararmer, we're dedicated to making your kitchen dreams come true.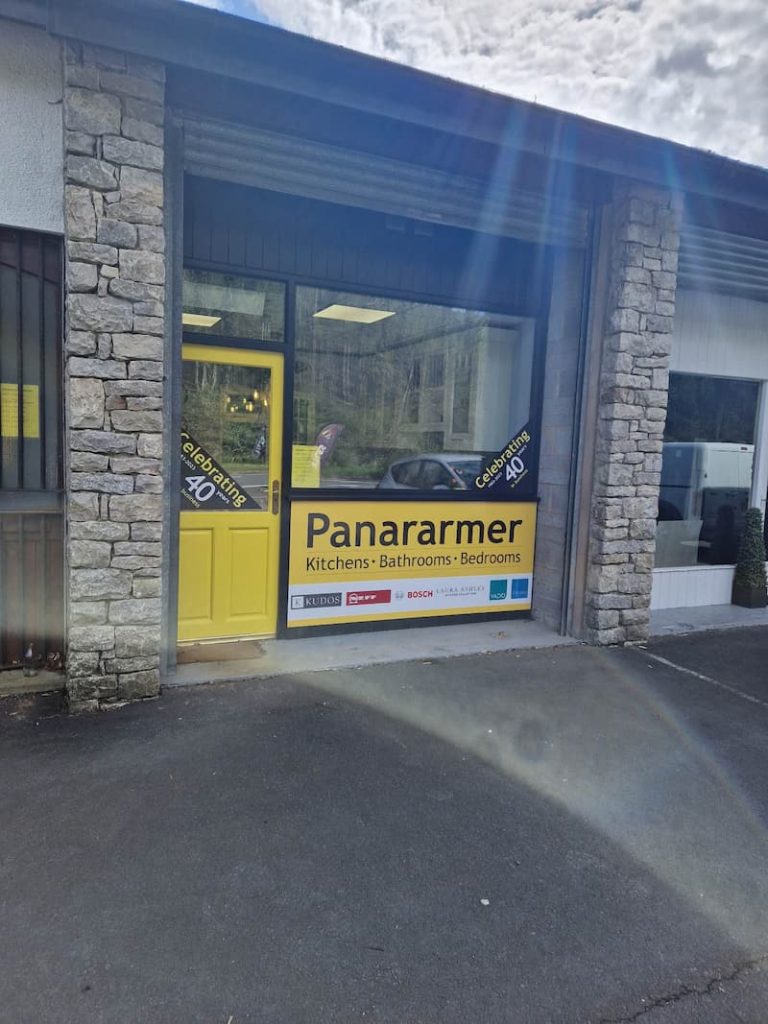 Whether you haven't decided on your new kitchen's design or need help choosing the right needs for your family, we can help. Our showroom has a great selection of options for you to browse through and assist with inspiring your new kitchen renovations. Get in touch today to book a consultant, or drop into our showroom in Leasgill, where you can see some of our best kitchen collections.