When you renovate your bathroom, it's inevitable that you need to look at the finishes. In particular, the bathroom basin. Basins are often the most critical aspect of a bathroom, essentially the centrepiece. They are the focal point, but they also need to be functional.
So, what should you look for when choosing a basin?
With our many years of experience in fitted bathrooms in Cumbria, we understand the importance of choosing the perfect basin shape for your bathroom. The right basin can not only add functionality but also enhance the overall aesthetics of your bathroom. We explore the various options of basins to help you get inspired for your next bathroom renovations.
Seamless and Modern Basins
In an increasingly busy world, many families are opting for a minimalistic yet stylish design for their bathrooms. The all-in-one integrated Coralux washbasin worksurface from Utopia is the best way to achieve a seamless and sleek aesthetic in any modern bathroom.
Unlike traditional basins, this basin is hand-crafted into the worksurface, which offers a beautiful finish and has the additional benefit that they are easy to clean. Without the usual joins a separate unit offers, there is no room for splashes and water to collect.
You can enjoy a beautiful-looking bathroom without having to clean it as thoroughly; a quick wipe and the surface looks sparkling. This low-maintenance option takes little time out of your day and makes cleaning simpler.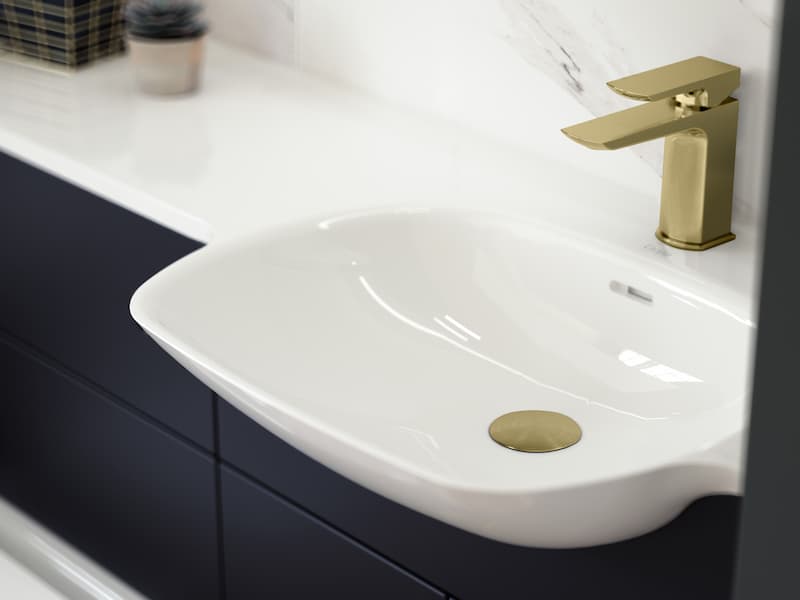 This basin option can also be an excellent addition for smaller bathrooms, such as en-suites and downstairs facilities, as they require much less room than stand-alone units and maximise the storage within your units without compromising style.
Offering a neutral white colour, it can pair beautifully with any tone and can be contrasted by bold faucets and fixtures to elevate the elegance of your fitted bathroom.
Stand-Alone Feature Basins
Another alternative to achieving a stunning bathroom design is with the help of a countertop bowl. This option features a basin entirely separate from the rest of your bathroom unit and rests upon your countertop, as explained in the name. The taps can be plumbed to sit wherever is best for your needs and bathroom design choices.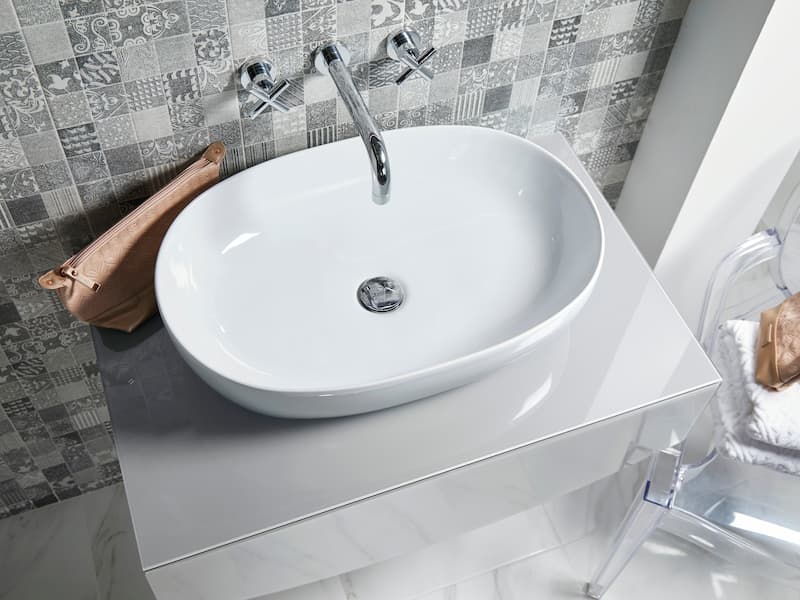 These are great for creating an eye-catching feature for gusts and, with various colour choices and designs, can suit the exact style of your bathroom aesthetics. Often homeowners will choose them to sit behind the bowl. However, due to them not requiring support from the basin, you could have them coming directly out of the wall, saving on space and keeping your bathroom design flawless.
Floating Basins
If you are looking for bathroom designs which offer character and maximise space, a floating basin unit mounted to your wall can provide the best option for your interior choices. Much like the all-in-one seamless design, these units are fitted to the wall of your bathroom and offer storage but require no stands or floor support, leaving the space free and achieving a minimalistic space.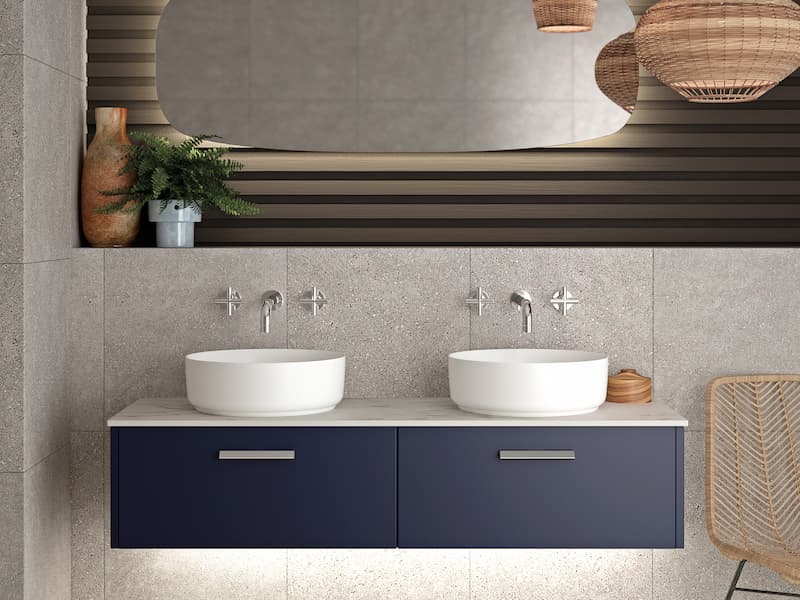 They also offer excellent accessibility. Due to their nature, you can mount these to a height that suits your family's needs. For example, if you have several tall members of your household, you may wish to put these higher than a traditional basin placement may be. Alternatively, if you have small children or a family member with a disability, you may wish to have them lower to allow easier access. Additionally, without the need for support underneath, you can allow for room mobility aids whilst still having a sleek bathroom design.
Choosing the Right Basin Shape
As experts in home improvements in Cumbria, we know that basin shape can be an important consideration when renovating your bathroom. Firstly, consider the available space in your bathroom. For smaller bathrooms, opt for a compact basin design, such as a wall-mounted, as mentioned above, or even a corner basin.
These options save space while still providing ample functionality. On the other hand, larger bathrooms can accommodate more generous basin shapes, such as a double basin or a vessel basin, such as a his-and-hers design which can create a striking focal point.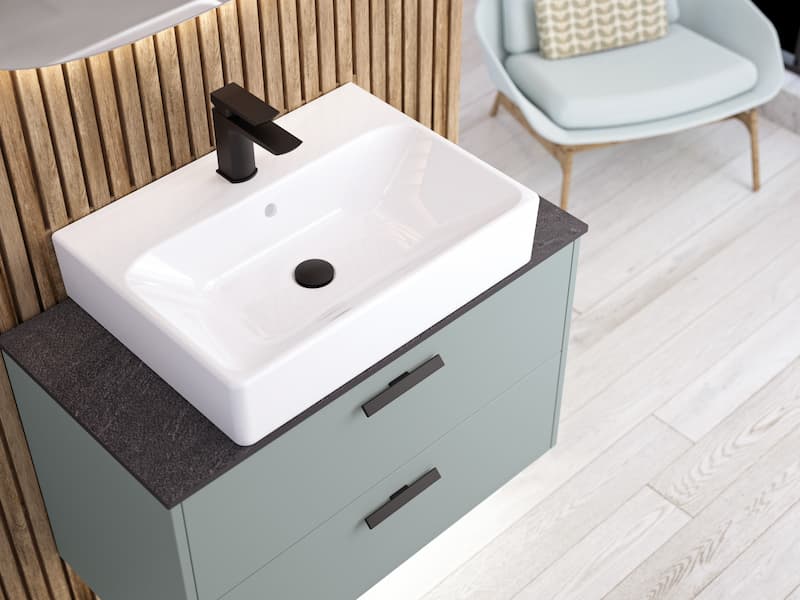 Next, think about your bathroom's overall style. A sleek, rectangular basin with clean lines will be ideal if you have a modern or minimalist design. Consider a pedestal basin or a basin with soft curves and ornate detailing for more traditional or classic bathrooms. These can provide a more delicate aesthetic and a warmer tone.
Lastly, don't forget about practicality. Ensure that the basin shape is easy to clean and maintain and offers enough space for daily use. By carefully considering these factors, you'll be well on your way to selecting the perfect basin shape for your bathroom, creating a functional and visually appealing space.
Colour Options of Basins
Although the most popular colour for basins is the usual white, this doesn't have to be your only choice. More recently, black appears to be a common colour choice for homeowners, providing a contemporary and modern look. Black is also ideal to create a stylish bathroom with no other colour accents.
However, there are many things to consider if you choose a colour alternative to white. The biggest concern is the natural light available. Darker rooms can often look smaller when choosing dark tones and colours for your fittings, which will look good if you have other lighter features to balance it out and if you are trying to achieve a Japandi-style bathroom. However, a bathroom should be tranquil; too much dark could affect this.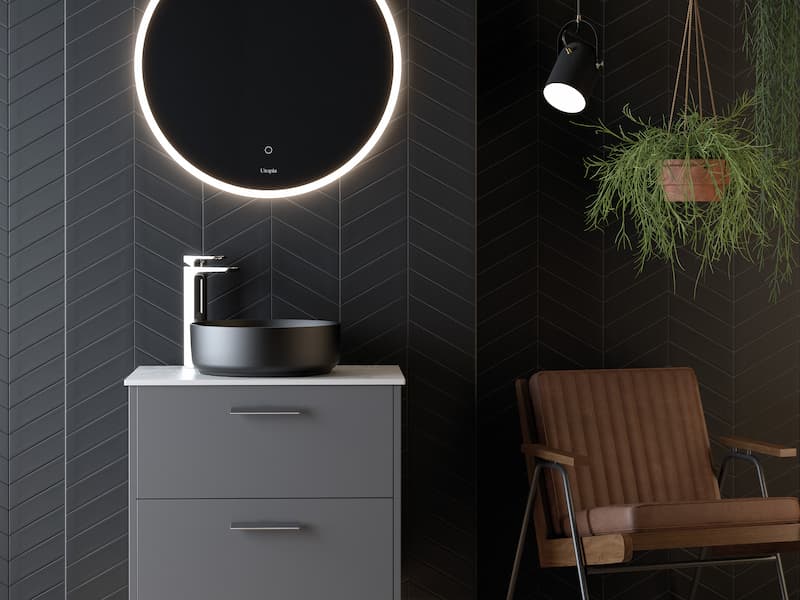 Matching the colour of your basin to your other bathroom features is also a popular choice, but if you want to make a statement with your basin, a contrasting colour could be an ideal choice. However, you must remember if you are choosing a basin due to popular trends, unless you plan to renovate again when these change, choosing a timeless colour is often the best option. For example, off-whites, pinks and greens were popular colours several decades ago but hard to style with modern design, leading to complete bathroom renovations.
Get Your Design Right With Panararmer
Selecting the ideal basin design for your bathroom renovation is crucial in creating a functional and visually appealing space. At Panararmer, we're here to help you make the best choice for your unique needs and style preferences.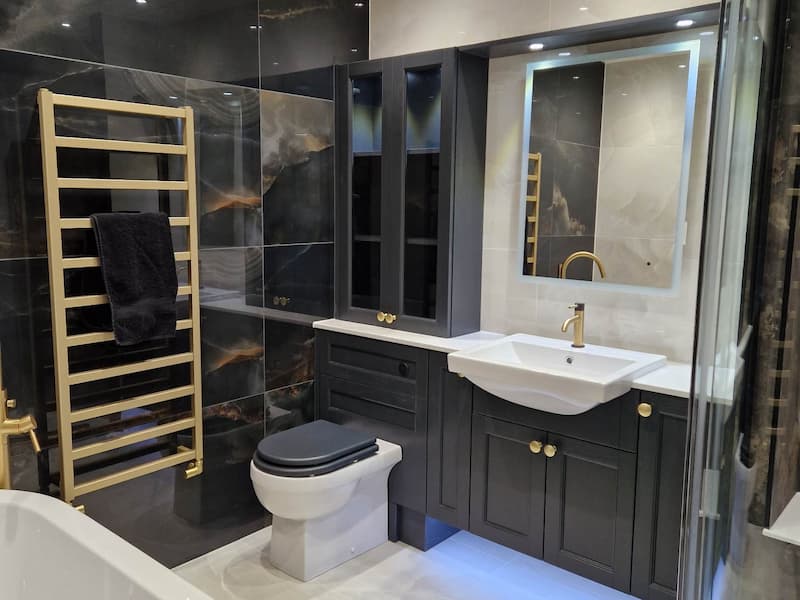 Our expert team is dedicated to providing personalised advice and top-quality fitted bathrooms to bring your dream bathroom to life. Starting from scratch can be daunting, so why don't you visit our showroom in Leasgill, where we have plenty of bathrooms to encourage your inspiration? Alternatively, you can contact us online, and we will get back to you to arrange a consultation for a more in-depth discussion on what your new bathroom looks like to you.