Keeping your bathroom clean can be a real chore, what with scrubbing out the dirt that collects between tiles, getting rid of the mold that inevitably grows near the window, and, of course, wiping the toothpaste flecks off the mirror when you have guests coming around to visit. Take a look at the following cleaning hacks to make sure your bathroom is left gleaming and cleaner than it has ever been!
1) Super Clean Shower Head
Tie a bag filled with cheap white vinegar around the shower head, ensuring that the unclean part is entirely submerged. Leave for at least thirty minutes, remove the bag, and behold a super squeaky-clean shower head.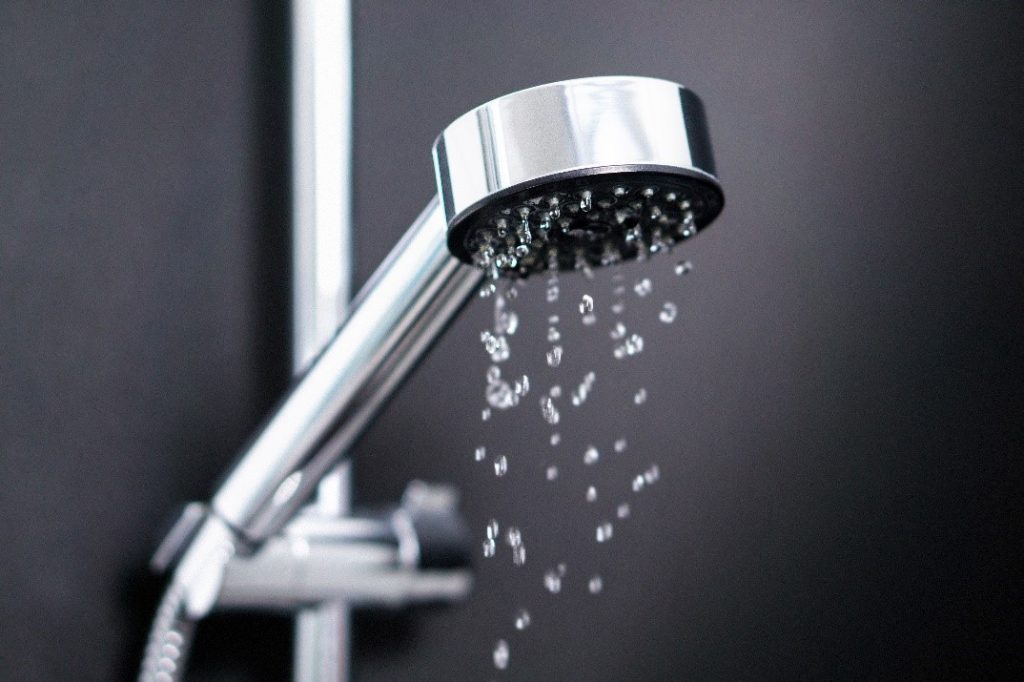 2) Clogged Bath or Shower Drainage
Well, you could go into town and buy some expensive cleaning product , or you could put a scoop of baking soda directly over the drain and squeeze a lemon (or drizzle some vinegar) over the top to activate it – leave for one hour and your drainage problem should  be sorted. Your plug hole will look a lot cleaner too!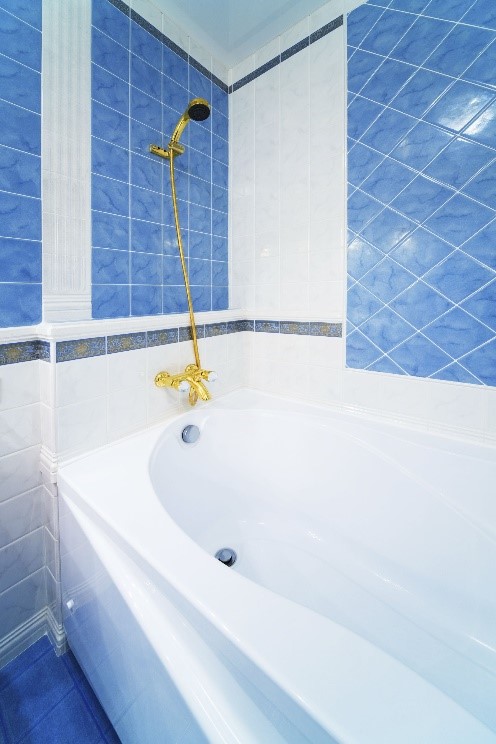 3) Stop Mirror Steam
You don't need a heated mirror to stop it from steaming up, simply rub some shaving foam on it and you'll find that steam won't touch it. On the other hand, you'll still have to wipe off those pesky toothpaste flecks that inevitably wind up splattered across it. To clean a mirror, use diluted dish soap and a rag or soft sponge. Wipe off the excess with a dry rag, then use another rag to buff the mirror once you're done to really make it shine!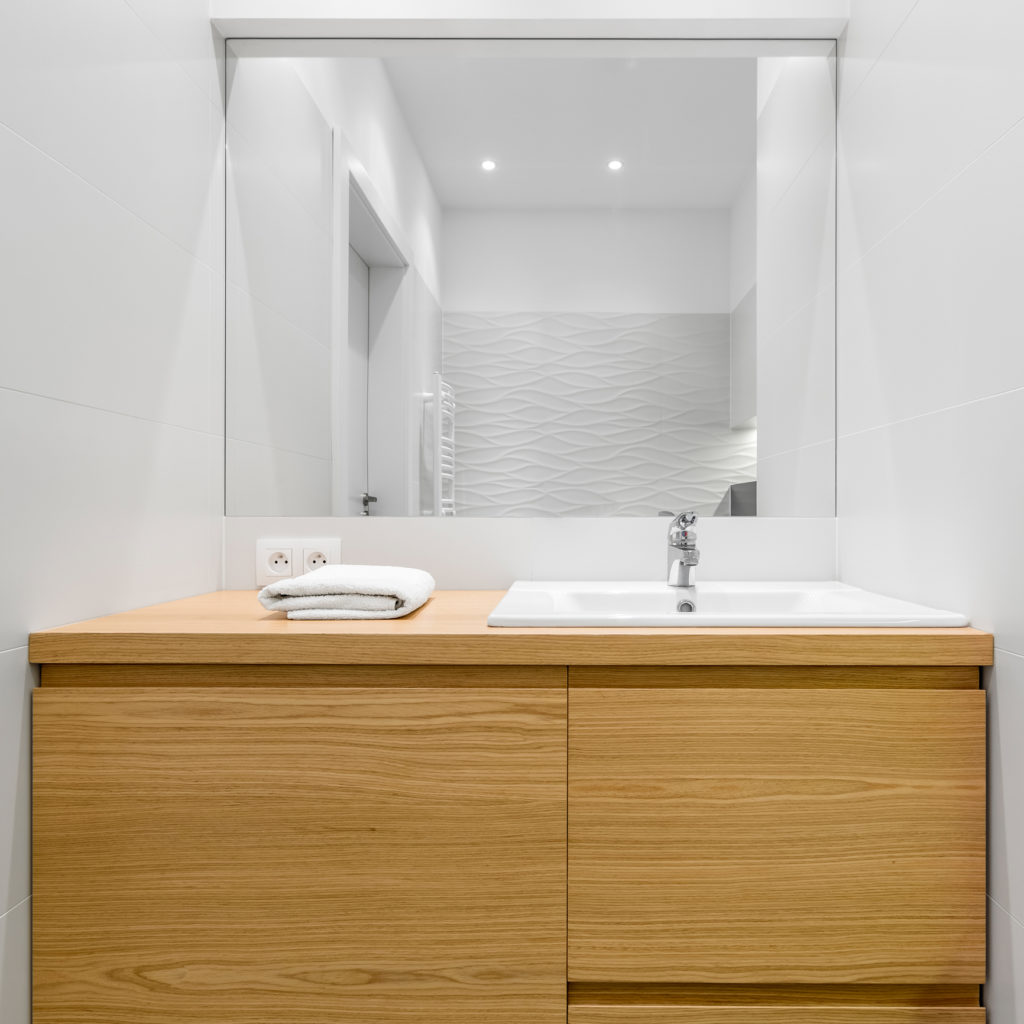 4) Clean Those Tiles
Get an old toothbrush to really get into the grouting, then use a cleaning agent to encourage the dirt to lift away from the tile. Some recommend using bicarbonate of soda with a little water to make a paste, and if you have an electric toothbrush with an old head you can get through your cleaning even quicker!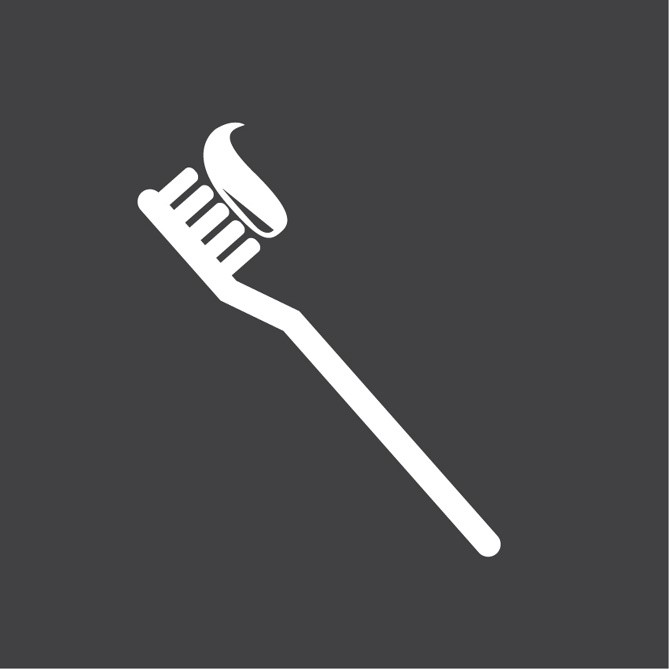 5) Declutter
Sometimes, you'll be looking at your bathroom and wondering exactly what it is that is causing you discomfort, but have you ever thought that maybe the issue isn't to do with how clean your bathroom is? Scrubbing away with bicarb of soda isn't going to help you if the main problem is rooted in the fact that your bathroom is messy, so do a declutter and invest in some vertical storage to find out how spacious your bathroom can really be with a little TLC. We have plenty of innovative bathrooms in Lancaster to help you create the perfect bathroom atmosphere.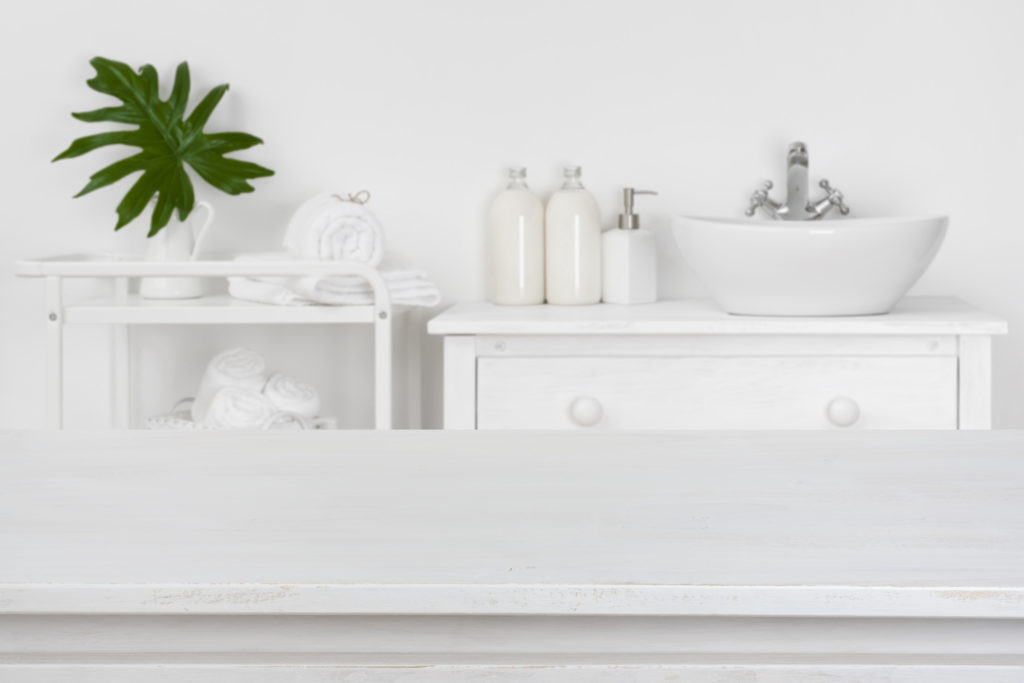 6) Preventative Measures
If you can prevent the mess from even happening in the first place, then why not? If you or your partner buy shaving foam in those aluminium cans, then this tip will save you time from scrubbing off the rusty residue that they leave behind.
Simply coat each new bottle of shaving foam in nail polish to prevent the bottom from rusting, and therefore stopping that coppery-looking residue from appearing on your surfaces. Remember to wait until the nail polish is dry before setting your shaving foam back down, otherwise you might find it stuck to the surface.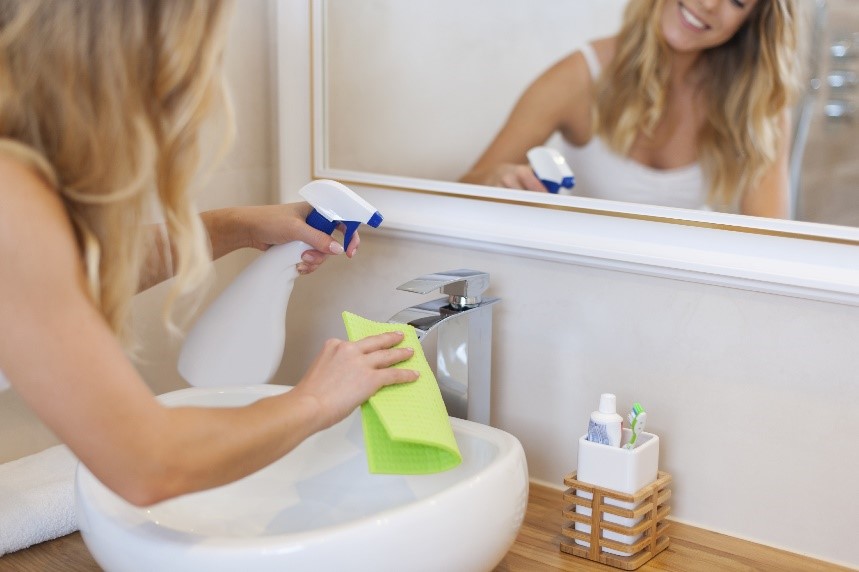 7) Remove Mold
Removing mold from your bathroom when it appears is vital to improving your bathroom's lifespan, but it's a fairly easy fix if you have a spray bottle, some vinegar and some hydrogen peroxide. First, pour a 3% concentration of hydrogen peroxide into a spray bottle and completely saturate the mold. Leave for 30 minutes and scrub the area with warm soapy water – be mindful to use a soft sponge if you're scrubbing painted surfaces as being too vigorous can lift the paint off the wall.
Mold often gathers around the windows of your bathrooms, along with condensation which can cause issues with your frames or the window panel. By ensuring that you use proper ventilation and mold cleaning techniques in your bathroom you can extend the life of your windows, but in case you need a replacement, you could consider our replacement windows in Cumbria.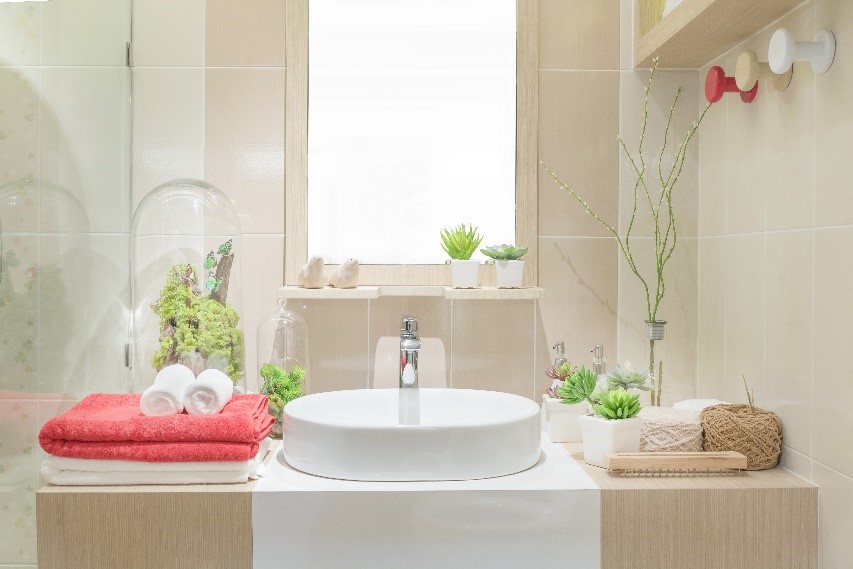 It's not hard to save the planet while you're using these hacks, so why not consider re-using spray bottles with homemade cleaning solutions like bicarb, vinegar and lemon instead of buying branded cleaning products and new plastic bottles? There is plenty that you can do to improve your home, but for those times when you need a little inspiration be sure to ask us about our home improvements in Cumbria.