When you are considering what kind of tiling to choose for your new bathroom, travertine might offer an unusual and attractive solution, which you may not have previously considered. But what is travertine and why does it make a good choice for bathroom floor and wall tiles? Here's a helpful overview and guide.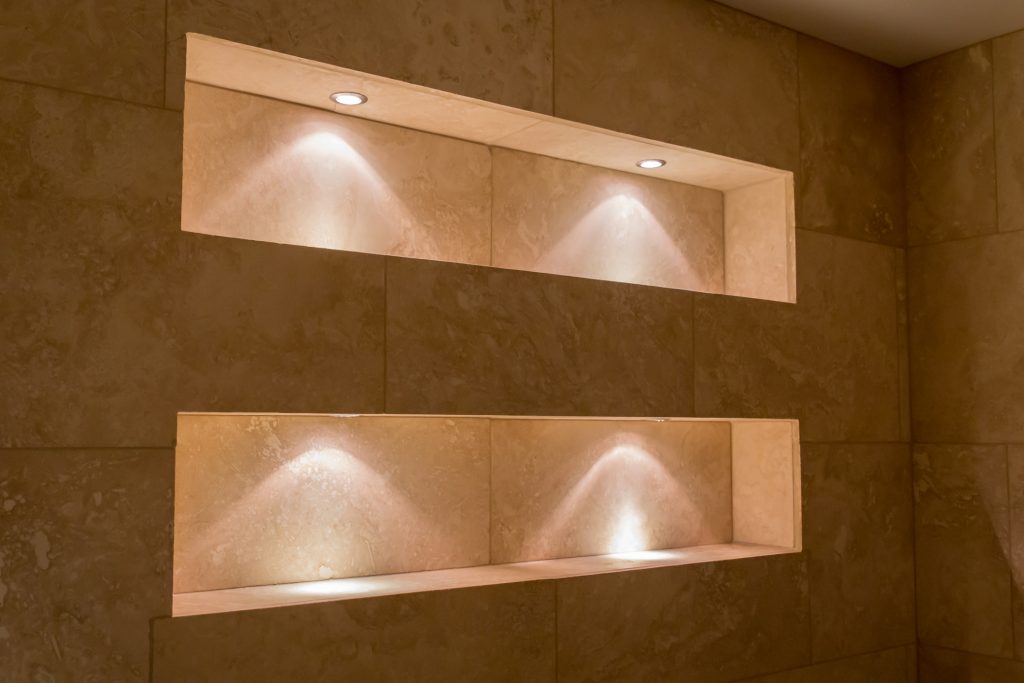 What Is Travertine?
Travertine is a form of naturally occurring limestone. The stone's sedimentary formation gives the surface of each tile an individuality that you just don't get with manufactured porcelain tiles. Every tile has a unique face of pits, folds and textures that catch the light perfectly, giving your bathroom a sense of depth and presenting an almost 3D effect.
Travertine is also extremely versatile. If you prefer a more uniform look, filled or polished travertine tiles are available, which have been treated during the manufacturing process so that they have a flatter, shinier surface. Travertine's natural colour varies from off-white through to honey coloured, and its warm, earthy tones go beautifully with most colour schemes.
Installation And Aftercare
When correctly installed and treated, travertine is suitable for use in any area of your home, including kitchens and bathrooms. The natural material is long-lasting and can be easily installed onto numerous surfaces including plaster, timber, vinyl tiles and concrete.
If you opt for a natural, textured finish to your travertine bathroom tiles, your contractor will have to 'back butter' each one during the installation process. Back buttering simply entails spreading tile adhesive over the reverse of the tile to fill in the textural anomalies, to make sure that the tile lies flat once it has been installed. The technique also helps to prevent water or condensation from gathering underneath the tiles, which could loosen them over time.
The natural porosity of travertine dictates that your tiles will have to be treated with a waterproofing product when installed in your bathroom, especially if you use them in your shower stall or in a wet room. This could add to the overall cost of your project. However, this does mean that your tiles will last much longer, and the treatment will not need repeating.
You will also need to use only mild cleaning products that are suitable for use on natural stone, so that you don't damage your travertine bathroom tiles. Your supplier will be able to advise you on the best proprietary cleaning products to use.
Travertine tiles have an advantage over porcelain ones in that the material is softer and less prone to cracking. This means that you will find it much easier to install fittings, such as mirrors and cabinets, where screw holes need to be drilled through the tiles into the wall beneath.
In Conclusion
Travertine is an unusual and beautiful tile material that you could choose for your new bathroom or kitchen. For more information about the options available for tiling your new bathroom renovation, why not get in touch with our helpful team of experts today?