When it comes to interior design, you want to ensure that the money you're investing is going to bring years of satisfaction from updating the look and feel of your home. The bathroom is one of the rooms in your house you'll use most often, and it needs to be both functional and somewhere you can take a long hot bath, relax and unwind.
Deciding on how to update your bathroom is important, so that you ensure that everyone who's using it sees it as a space designed with them in mind. Below we've highlighted some bathroom trends that are popular right now, so you can design and create your perfect bathroom.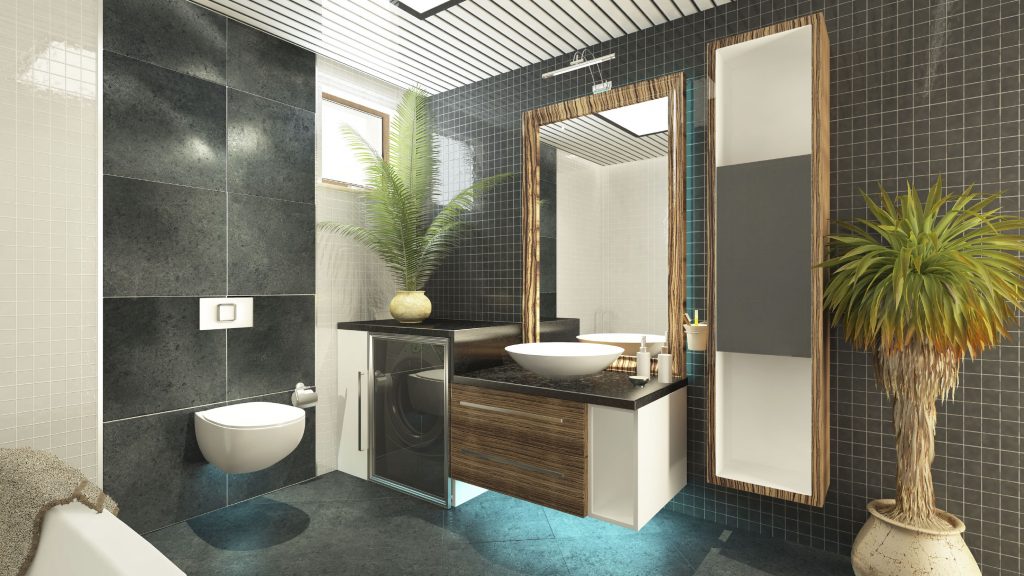 Free Standing Bathtubs

With a huge growth in the wellness sector, the popularity of taking the time to invest in your own health and well-being has hugely increased. Anyone who's enjoyed a long soak in a hot bath full of bubbles or reviving essential oils will understand the wonderful feeling of deep relaxation and peace that a bath can create.

As such, one of the most popular bathroom trends currently is free standing bath tubs, used as centre pieces in a bathroom. The space around the tub adds to the luxurious experience of unwinding in a bath as you switch off from your day and relax.

2. Tiles with Depth

Tiles have always been one of the most exciting features of a well-designed bathroom and, with so many styles colours and varieties now available, they are becoming an increasingly popular feature of a great bathroom. From honeycomb designed tiled walls to circular patterns that represent the swirls on a tree trunk, the opportunities for getting creative with your bathroom tiles are endless with today's current choice.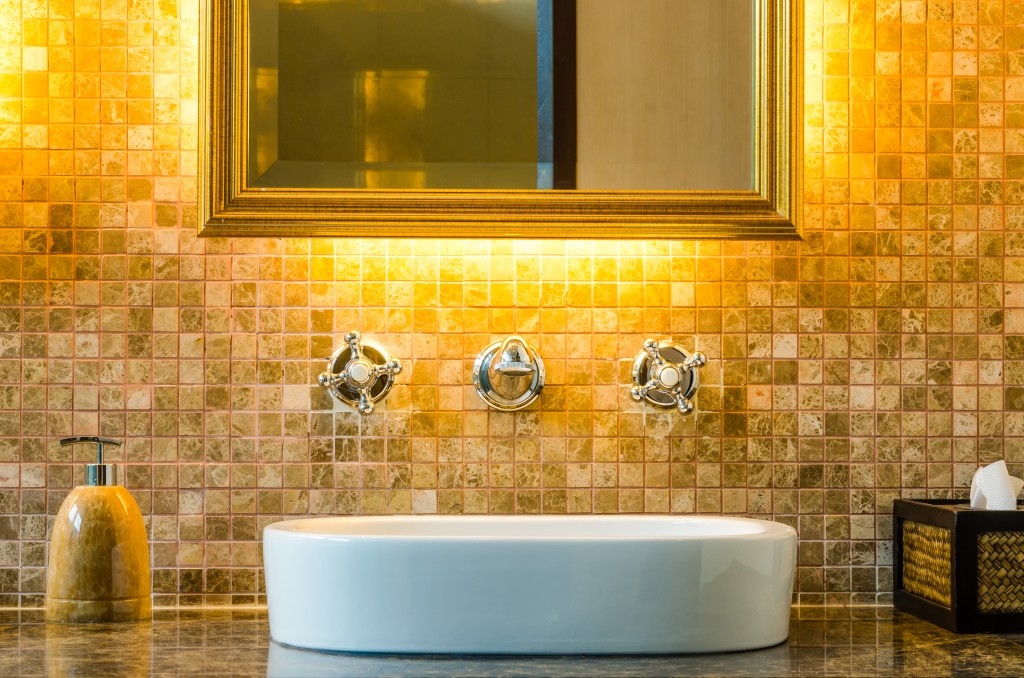 Bathroom Furniture Features

Your bathroom might not be the first place you think of including furniture or other decorative items as feature pieces, but if the space allows, these elements can add aesthetic appeal to your bathroom. Ironically, as a room that's used so often, the design is usually kept so functional and practical that the potential joy of the bathroom is lost.

Recently, there has been a huge shift towards incorporating both furniture items and feature pieces into a bathroom, including ladders used as towel racks or oversized wicker baskets to add additional elements of consideration to the look and feel of the room.

4. Black is Back

Using black sparingly throughout the bathroom has also become increasingly popular recently from, matte black surface finishes to glossy black sinks and taps. Try using the solid shade as a focal point for different items or areas in your bathroom, or as a decorative tile to create a pattern - using it too much could overwhelm your bathroom.

If you're looking to design your bathroom and want some help from the experts, contact Panararmer today. Our years of expertise designing and installing bathrooms in Carnforth for our customers mean you'll be in safe hands when bringing your dream bathroom to life.